Back pain is one of the most common conditions out there. Anyone who has had it can tell you just how hard it seems to be to get rid of. In this article, we look at the science of back pain and what has been shown to help and what hasn't.
Back Pain: The Great Mystery
Just as the title would make it sound, I've really made a difficult job for myself in writing about back pain. But what has made it infinitely more difficult is my endeavor to demonstrate what science shows 'works', by which I mean that scientific studies have shown that the therapy in question is effective, and that it is either more effective than doing nothing, or more effective than conventional or standard therapies or techniques that are currently used.
What Exactly Is Back Pain?
This in itself can be difficult to define, but really what this article is discussing is the issue of chronic low back pain, which is defined as low back pain which lasts "beyond the expected period of healing", which is usually given a timeline of anywhere from six to 12 weeks. This can be continuous, in that you are constantly experiencing pain or discomfort, or intermittent pain, in that it recurs sporadically.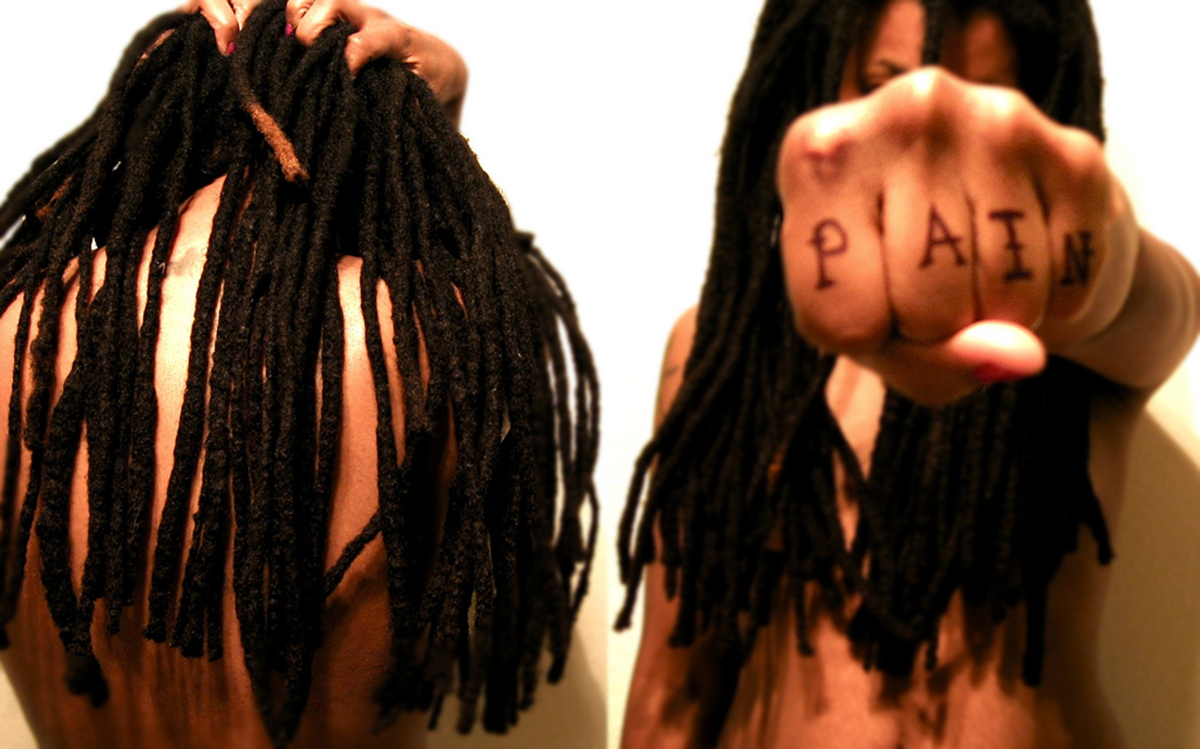 See, here's the problem: Aside from the above definition, there's actually very little to help distinguish or truly define back pain. In other words, back pain often seems to be symptom without an illness!
Sounds crazy, right? If your back is hurting there has to be a reason, and I'm sure there is. The only problem is, in many of the cases, the 'reason' can't be found. We already know from many studies that back pain doesn't always come from, or indicate, spinal damage. Whether it's slipped, bulged, or degenerated discs, there's been studies showing that people both with and without back pain both have and don't have any of the above issues with their backs. So that's spinal cord injury out. What about muscle weakness or degeneration of the muscle surrounding the spine? Nope, no studies backing that either. Body alignment? Nope. Flexibility? Nope. Quality of the bed you're sleeping on? Nope. Shoes you're wearing? Nope.

So, hopefully now you can get an appreciation of just how perplexed current researchers are in this area. To date, there doesn't seem to be any universal link to chronic low back pain. And this, naturally, makes it hugely difficult to even diagnose it, let alone recommend treatments. Indeed, there seems to be a huge psychological element to the amount of pain people with chronic back pain feel.
READ How to Choose a Chiropractor for Back Pain
Also, because there seems to be a huge psychological contribution to back pain, this compounds the problem by making it difficult to research methods that are effective, as it's nearly impossible to distinguish whether it was the treatment itself or whether it was merely a placebo effect (a term used to describe a psychologically perceived benefit, devoid of any objective benefit, that has no real value after the immediate believed effect wears off).
So, What Has Been Shown To Work ?
If someone was to look at the current research they could be forgiven for giving the answer of 'anything and everything'. There's studies showing acupuncture to be effective, massage to be effective, exercise to be effective, spinal manipulation to be effective, and pain-killers to be effective. There's even a body of research showing cognitive therapy (which is a purely psychological therapy) and anti-depressant medication to be effective. Yeah, anti-depressant medication, crazy, right? In fact, the only thing shown to have little to no effect was Electrical Muscle Stimulation.

Unfortunately, because of the difficulty in testing different treatments, there's few good quality studies done on low back pain therapy. So, now the question stops becoming as simple as what works, and now becomes about what works the best?
Continue reading after recommendations
1. AHERN, D. K., HANNON, D. J., GORECZNY, A. J., FOLLICK, M. J., & PARZIALE, J. R. (1990). Correlation of chronic low-back pain behavior and muscle function examination of the flexion-relaxation response. Spine, 15(2), 92-95.
2. Assendelft, W. J., Morton, S. C., Emily, I. Y., Suttorp, M. J., & Shekelle, P. G. (2003). Spinal manipulative therapy for low back pain: a meta-analysis of effectiveness relative to other therapies. Annals of internal medicine, 138(11), 871-881.
3. Andersson, G. B. (1999). Epidemiological features of chronic low-back pain. The lancet, 354(9178), 581-585.
4. Buirski, G., & Silberstein, M. (1993). The Symptomatic Lumbar Disc in Patients with Low-Back Pain: Magnetic Resonance Imaging Appearances in Both a Symptomatic and Control Population. Spine, 18(13), 1808-1811.
5. Danneels, L. A., Vanderstraeten, G. G., Cambier, D. C., Witvrouw, E. E., De Cuyper, H. J., & Danneels, L. (2000). CT imaging of trunk muscles in chronic low back pain patients and healthy control subjects. European Spine Journal, 9(4), 266-272.
6. Furlan, A. D., Sandoval, J. A., Mailis-Gagnon, A., & Tunks, E. (2006). Opioids for chronic noncancer pain: a meta-analysis of effectiveness and side effects. Canadian Medical Association Journal, 174(11), 1589-1594.
7. Haake, M., Müller, H. H., Schade-Brittinger, C., Basler, H. D., Schäfer, H., Maier, C., ... & Molsberger, A. (2007). German Acupuncture Trials (GERAC) for chronic low back pain: randomized, multicenter, blinded, parallel-group trial with 3 groups. Archives of internal medicine, 167(17), 1892-1898.
8. Hayden, J. A., Van Tulder, M. W., Malmivaara, A. V., & Koes, B. W. (2005). Meta-analysis: exercise therapy for nonspecific low back pain. Annals of internal medicine, 142(9), 765-775.
9. Jacobson, B. H., Wallace, T., & Gemmell, H. (2007). Subjective rating of perceived back pain, stiffness and sleep quality following introduction of medium-firm bedding systems. Journal of chiropractic medicine, 5(4), 128-134.
10. Keller, A., Hayden, J., Bombardier, C., & Van Tulder, M. (2007). Effect sizes of non-surgical treatments of non-specific low-back pain. European Spine Journal, 16(11), 1776-1788. 11. Luoma, K., Riihimäki, H., Luukkonen, R., Raininko, R., Viikari-Juntura, E., & Lamminen, A. (2000). Low back pain in relation to lumbar disc degeneration. Spine, 25(4), 487-492.
12. Machado, L. A. C., Kamper, S. J., Herbert, R. D., Maher, C. G., & McAuley, J. H. (2009). Analgesic effects of treatments for non-specific low back pain: a meta-analysis of placebo-controlled randomized trials. Rheumatology, 48(5), 520-527.
MAHERN, D. K., HANNON, D. J., GORECZNY, A. J., FOLLICK, M. J., & PARZIALE, J. R. (1990). Correlation of chronic low-back pain behavior and muscle function examination of the flexion-relaxation response. Spine, 15(2), 92-95.
Assendelft, W. J., Morton, S. C., Emily, I. Y., Suttorp, M. J., & Shekelle, P. G. (2003). Spinal manipulative therapy for low back pain: a meta-analysis of effectiveness relative to other therapies. Annals of internal medicine, 138(11), 871-881.
Andersson, G. B. (1999). Epidemiological features of chronic low-back pain. The lancet, 354(9178), 581-585.
Buirski, G., & Silberstein, M. (1993). The Symptomatic Lumbar Disc in Patients with Low-Back Pain: Magnetic Resonance Imaging Appearances in Both a Symptomatic and Control Population. Spine, 18(13), 1808-1811.
Danneels, L. A., Vanderstraeten, G. G., Cambier, D. C., Witvrouw, E. E., De Cuyper, H. J., & Danneels, L. (2000). CT imaging of trunk muscles in chronic low back pain patients and healthy control subjects. European Spine Journal, 9(4), 266-272.
Furlan, A. D., Sandoval, J. A., Mailis-Gagnon, A., & Tunks, E. (2006). Opioids for chronic noncancer pain: a meta-analysis of effectiveness and side effects. Canadian Medical Association Journal, 174(11), 1589-1594.
Haake, M., Müller, H. H., Schade-Brittinger, C., Basler, H. D., Schäfer, H., Maier, C., ... & Molsberger, A. (2007). German Acupuncture Trials (GERAC) for chronic low back pain: randomized, multicenter, blinded, parallel-group trial with 3 groups. Archives of internal medicine, 167(17), 1892-1898.
Hayden, J. A., Van Tulder, M. W., Malmivaara, A. V., & Koes, B. W. (2005). Meta-analysis: exercise therapy for nonspecific low back pain. Annals of internal medicine, 142(9), 765-775.
Jacobson, B. H., Wallace, T., & Gemmell, H. (2007). Subjective rating of perceived back pain, stiffness and sleep quality following introduction of medium-firm bedding systems. Journal of chiropractic medicine, 5(4), 128-134.
Keller, A., Hayden, J., Bombardier, C., & Van Tulder, M. (2007). Effect sizes of non-surgical treatments of non-specific low-back pain. European Spine Journal, 16(11), 1776-1788.
Luoma, K., Riihimäki, H., Luukkonen, R., Raininko, R., Viikari-Juntura, E., & Lamminen, A. (2000). Low back pain in relation to lumbar disc degeneration. Spine, 25(4), 487-492.
Machado, L. A. C., Kamper, S. J., Herbert, R. D., Maher, C. G., & McAuley, J. H. (2009). Analgesic effects of treatments for non-specific low back pain: a meta-analysis of placebo-controlled randomized trials. Rheumatology, 48(5), 520-527.
Martell BA, O'Connor PG, Kerns RD, Becker WC, Morales KH, Kosten TR, et al. Systematic Review: Opioid Treatment for Chronic Back Pain: Prevalence, Efficacy, and Association with Addiction. Ann Intern Med. 2007
146:116-127. doi:10.7326/0003-4819-146-2-200701160-00006
McCracken, L. M. (1997). "Attention" to pain in persons with chronic pain: A behavioral approach. Behavior therapy, 28(2), 271-284.
Méndez, F. J., & Gómez-Conesa, A. (2001). Postural hygiene program to prevent low back pain. Spine, 26(11), 1280-1286.
Mikkelsson, L. O., Nupponen, H., Kaprio, J., Kautiainen, H., Mikkelsson, M., & Kujala, U. M. (2006). Adolescent flexibility, endurance strength, and physical activity as predictors of adult tension neck, low back pain, and knee injury: a 25 year follow up study. British journal of sports medicine, 40(2), 107-113.
Sahar, T., Cohen, M. J., Uval-Ne'eman, V., Kandel, L., Odebiyi, D. O., Lev, I., ... & Lahad, A. (2009). Insoles for prevention and treatment of back pain: a systematic review within the framework of the Cochrane Collaboration Back Review Group. Spine, 34(9), 924-933.
Salerno, S. M., Browning, R., & Jackson, J. L. (2002). The effect of antidepressant treatment on chronic back pain: a meta-analysis. Archives of Internal Medicine, 162(1), 19-24.
Shiri, R., Karppinen, J., Leino-Arjas, P., Solovieva, S., & Viikari-Juntura, E. (2010). The association between obesity and low back pain: a meta-analysis. American journal of epidemiology, 171(2), 135-154.
13. Martell BA, O'Connor PG, Kerns RD, Becker WC, Morales KH, Kosten TR, et al. Systematic Review: Opioid Treatment for Chronic Back Pain: Prevalence, Efficacy, and Association with Addiction. Ann Intern Med. 2007
146:116-127. doi:10.7326/0003-4819-146-2-200701160-00006
14. McCracken, L. M. (1997). "Attention" to pain in persons with chronic pain: A behavioral approach. Behavior therapy, 28(2), 271-284.
15. Méndez, F. J., & Gómez-Conesa, A. (2001). Postural hygiene program to prevent low back pain. Spine, 26(11), 1280-1286.
16. Mikkelsson, L. O., Nupponen, H., Kaprio, J., Kautiainen, H., Mikkelsson, M., & Kujala, U. M. (2006). Adolescent flexibility, endurance strength, and physical activity as predictors of adult tension neck, low back pain, and knee injury: a 25 year follow up study. British journal of sports medicine, 40(2), 107-113.
17. Sahar, T., Cohen, M. J., Uval-Ne'eman, V., Kandel, L., Odebiyi, D. O., Lev, I., ... & Lahad, A. (2009). Insoles for prevention and treatment of back pain: a systematic review within the framework of the Cochrane Collaboration Back Review Group. Spine, 34(9), 924-933.
18. Salerno, S. M., Browning, R., & Jackson, J. L. (2002). The effect of antidepressant treatment on chronic back pain: a meta-analysis. Archives of Internal Medicine, 162(1), 19-24.
19. Shiri, R., Karppinen, J., Leino-Arjas, P., Solovieva, S., & Viikari-Juntura, E. (2010). The association between obesity and low back pain: a meta-analysis. American journal of epidemiology, 171(2), 135-154.
Photo courtesy of
Photo courtesy of cosmic_bandita: www.flickr.com/photos/cosmic_bandita/3699832401/
Photo courtesy of cosmic_bandita: www.flickr.com/photos/cosmic_bandita/3699832401/