Smoking is highly addictive, and quitting the habit is not easy. Now a number of products are available that can help in smoking cessation. E-cigarettes have proven themselves as one of the most effective quitting aids.
Health hazards of smoking
It is estimated that in the United States alone, 1200 people are dying daily due to smoking-related illnesses.  Worldwide, around 5 million deaths per year are connected to tobacco. Lung cancer is one of the major killers and the major cause of cancer mortality among men worldwide. Several studies reveal that smoking as many as 20 cigarettes a day for 20 years makes a smoker a prime candidate for lung cancer.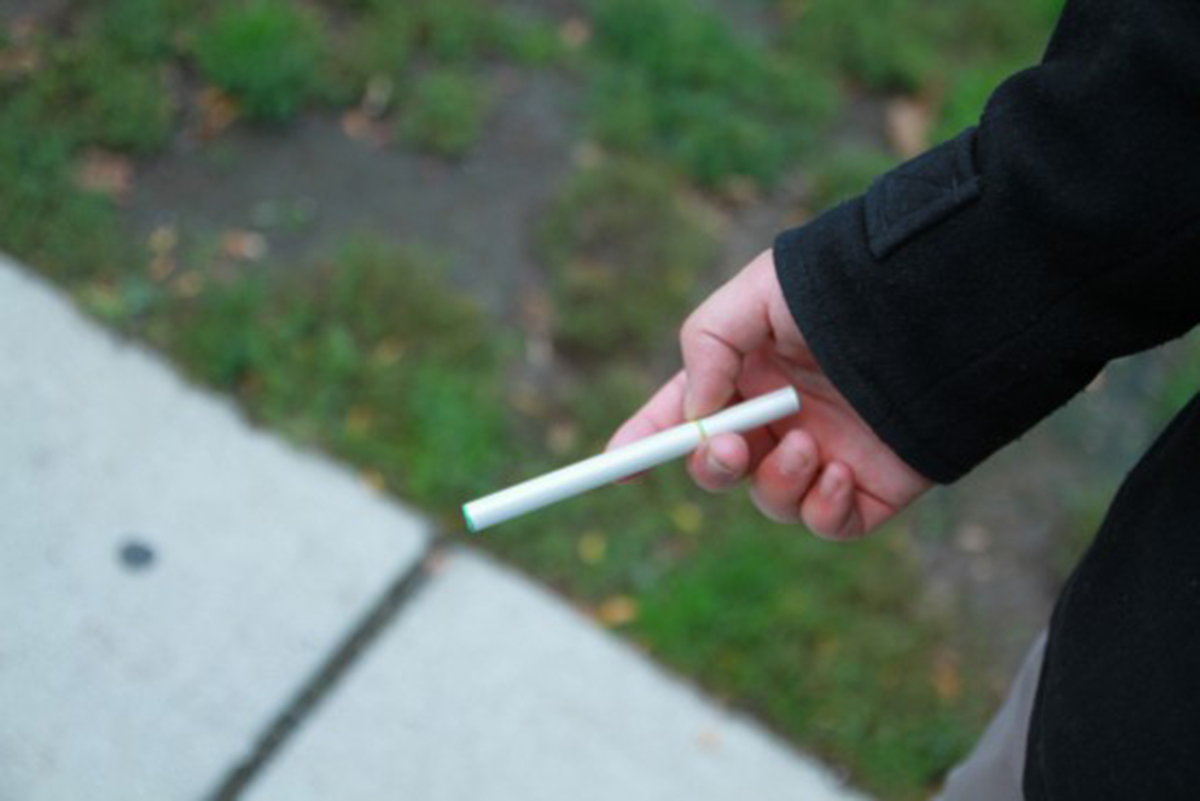 In addition to nicotine, tobacco contains several toxic carcinogenic substances that over the expanded period of exposure dramatically increase the likelihood of cancer development. Nicotine itself is addictive but not carcinogenic – the really dangerous chemicals are the components of tobacco's tar.
Smoking cessation products
Most smokers struggle when they attempt to quit the tobacco addiction. Despite the growing number of quitting aids, the number of people who successfully dump cigarettes in the first attempt remains low. In fact, tobacco smoking is considered more addictive than many illegal drugs such as cannabis and amphetamines.
The smoking cessation products primarily aim to reduce the withdrawal symptoms. These products are used for short period of time and include various prescription drugs and some over-the-counter products.Nicotine-containing lozenges and chewing gums are available in many pharmacies and shops, they are usually admixed with sweetening agent. Transdermal nicotine patches have the advantage of long-lasting effect and they do not interfere with any physical activity. Nasal spray and oral inhaler are also used, they tend to deliver nicotine faster in comparison to other products.
Some of the most commonly used prescription drugs for smoking cessation include chantix (varenicline tartrate) and Zyban (buproprion). Chantix decreases the craving for nicotine and also reduces the withdrawal symptoms. Zyban belongs to the class of antidepressants and helps in smoking cessation program.
E-cigarette: how it works?
E-cigarette is one of the newer additions to the arsenal of tools available to the smokers who aim for a healthier lifestyle. It was first developed by a Chinese company called Ruyan in the year 2000 and slowly gained popularity as a potent weapon against smoking addiction. It made its arrival into the US market in 2007 and since then it helped many people across the globe to quit smoking.
The vapor produced by e-cigarette contains nicotine, the major compound behind the tobacco addiction, but has no other dangerous components such as tar, which are very abundant in the usual cigarette smoke. E-cigarettes imitate the process of smoking more closely than other quitting aids. They supply smokers with nicotine through the usual inhalation route and in the form of hits associated with every puff. The device is also sometimes called an electronic nicotine delivery system (ENDS).
Read More: Exposing Ten Little-Known Facts About E-Cigarettes
The device uses a heating element that vaporizes a nicotine-containing liquid solution. The liquid, called e-juice or e-liquid, is a solution of propylene glycol and/or polyethylene glycol with concentrated flavors.  Some e-cigarettes are designed to release the nicotine and some are made to release only a vaporized flavor. The nicotine-containing electronic cigarettes release a lesser amount of nicotine as compared to a regular cigarettes and the amount released varies among different brands.
Continue reading after recommendations
Varenicline (CHANTIX): a stop-smoking pill. ORL Head Neck Nurs, 2006. 24(4): p. 18-9
Bupropion (Zyban) for smoking cessation. Med Lett Drugs Ther, 1997. 39(1007): p. 77-8
Wagener, T.L., et al., Pilot Investigation of Changes in Readiness and Confidence to Quit Smoking After E-cigarette Experimentation and 1 Week of Use. Nicotine Tob Res, 2013
Regan, A.K., et al., Electronic nicotine delivery systems: adult use and awareness of the 'e-cigarette' in the USA. Tob Control, 2013. 22(1): p. 19-23
Vickerman, K.A., et al., Use of electronic cigarettes among state tobacco cessation quitline callers. Nicotine Tob Res, 2013. 15(10): p. 1787-91
Bullen, C., et al., Electronic cigarettes for smoking cessation: a randomised controlled trial. The Lancet, 2013.
Photo courtesy of Joseph Morris by Flickr : www.flickr.com/photos/josephmorris/11505896374/
Photo courtesy of Lindsay Fox by Flickr : www.flickr.com/photos/87735223@N02/11359245033/