Vaping, promoted as a much safer alternative to smoking cigarettes, is rising in popularity. Is it really as harmless as some would have us believe, or do e-cigarettes simply offer a different cancer delivery method?
"As long as it keeps you from smoking, you're not vaping too much," replied one member of a forum dedicated to e-cigarettes to another, who was wondering whether their chain-vaping had gotten out of hand.
When I quit smoking, about two months ago, after a relapse of about four months, I inquired about vaping. The lady at the electronic cigarette sales point "explained", just so I would know, "because many don't", that "analogue cigarettes" contain over 4000 different chemicals that both serve to make the smoker more addicted and put them at great risk of cancer. The stuff in e-cigarettes, meanwhile, is basically just nicotine with a little something that helps deliver it to your body, and some extra flavoring to make it nice. Nicotine, the lady explained, "just gives you a little subtle high" and isn't actually addictive in itself, nor is it harmful to human health.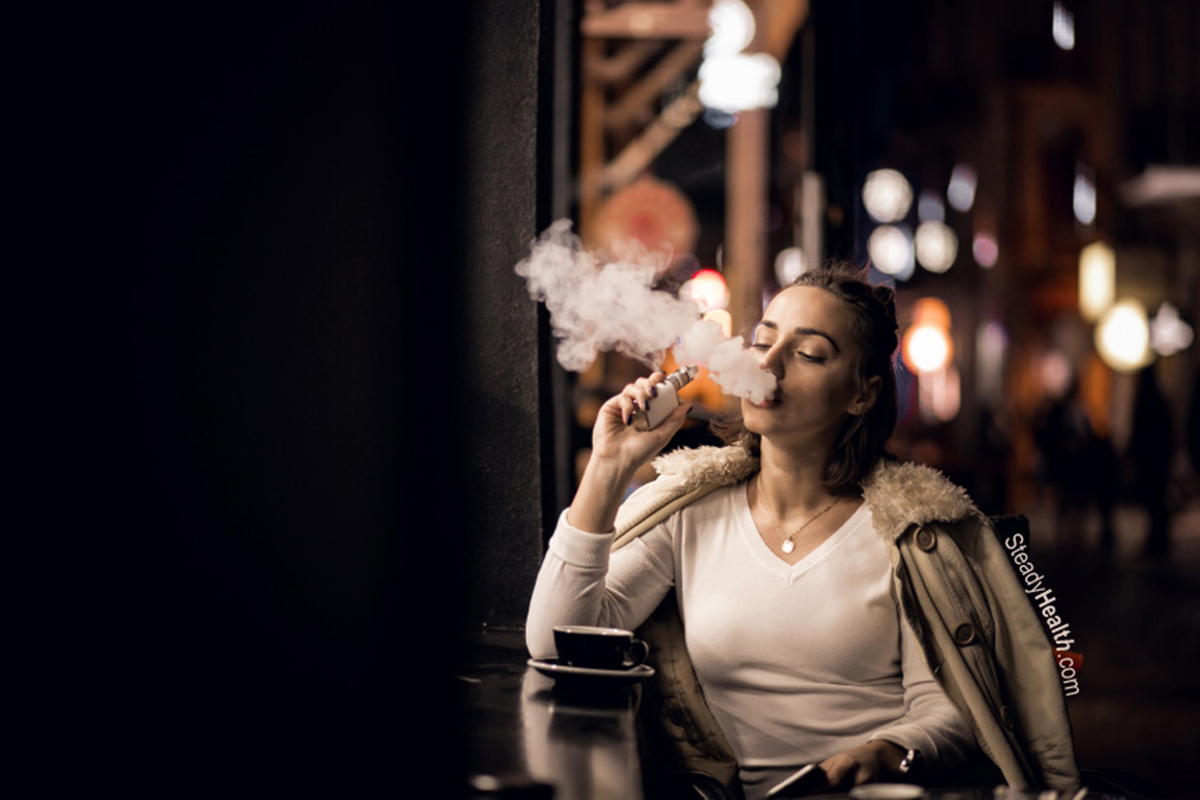 There you have it: together, those two things may just be the most dangerous myths about vaping.
Are you considering using e-cigarettes to try to give up smoking? (And while we're at it, can you really call yourself a non-smoker if you are vaping?) Are you a young person who's never smoked but is thinking of taking up vaping, thinking it isn't bad for you? You may want to reconsider — vaping isn't all it's cracked up to be, or rather, vaping is more than it's cracked up to be.
What Are E-Cigarettes, And Who Uses Them?
The First World War killed up to 16.5 million people, while the Second World War killed up to 72 million, figures that encompass both military deaths and civilian victims. Cigarette smoking, an addition estimated to be harder to beat than even heroin, took the lives of, the World Health Organization estimates, around 100 million people in the 20th century. That means that smoking claimed more lives than the two great wars of the last century.
Notoriously hard to beat, one US survey found that 70 percent of smokers want to quit, and more than 50 percent try, but only a meagerly six percent actually make it out, and quit cigarettes for good. E-cigarettes, the first form of which were actually invented way back in the 1930s, made it onto the European and American markets in 2006 and 2007 in their modern form, giving nicotine addicts, ostensibly, a much safer delivery system, giving them access to the substance they are addicted to perhaps without killing them. Some go as far as to see e-cigarettes as a savior, something that will prevent them from becoming a scary statistic, a dead body on a pile so high it's hard to visualize.
READ Exposing Ten Little-Known Facts About E-Cigarettes
E-cigarettes are electronic devices that contain several parts that together deliver a liquid that contains nicotine to the user. They're made up of a reservoir that holds the e-liquid containing the nicotine and other chemicals, a source of power, and a vaporizer, which heats the liquid.
They're used by people seeking to quit smoking, people who use both e-cigarettes and analogue cigarettes at once, and, in increasing numbers, young people who have never smoked cigarettes — perhaps precisely because of their reputation as being less harmful, as well as potentially the variety of flavors offered.
Continue reading after recommendations
Photo courtesy of ecigclick: https://www.flickr.com/photos/ecigclick/15125924422/č SteadyHealth.com