When woman is trying to conceive, it is recommended to perform low impact aerobic workout, especially if she is exercising regularly she should be able to safely continue with workout routine. Yes or no?
When woman is trying to conceive, it is recommended to perform low impact aerobic workout, especially if she is exercising regularly she should be able to safely continue with workout routine. There are several studies available that support these claims.
A research at Columbia University School of Public Health found that fit women in healthy, low-risk pregnancies, who performed exercise at least one hour daily, three times a week, improved their pregnancy outcome and increased the birth weight of their baby by about 5%. Several studies also proved that women who exercise before and during pregnancy have decreased the risk of delivering prematurely by as much as 50%.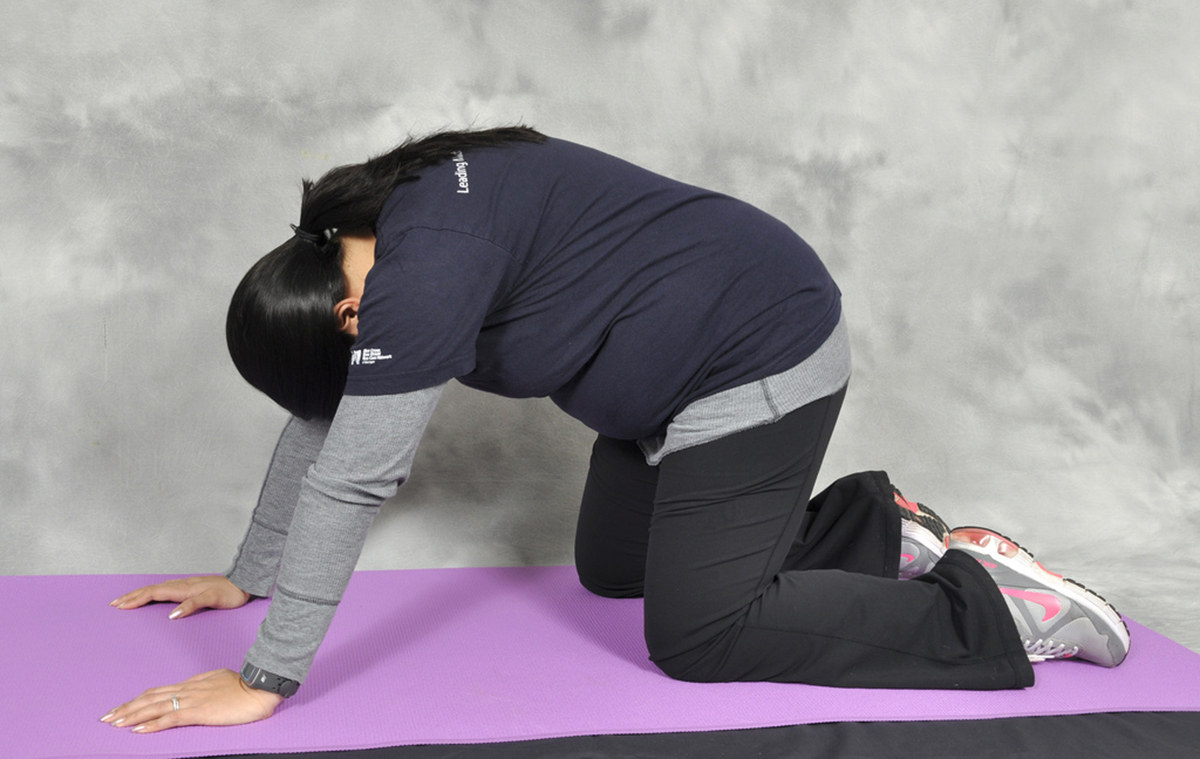 It is general knowledge that exercise releases hormones of happiness and that people who exercise regularly also cope with stressful situations better.
The same is true for pregnant women since the period of pregnancy is puts great stress on woman s body. Usually women who regularly exercise also have less excess weight gain, and experience less constipation then women who do not exercise during pregnancy.
Women who work out during pregnancy also do better emotionally and physically than those who don't. Following are several guidelines that should be followed during pregnancy if woman workouts. These recommendations were set out by American College of Obstetricians and Gynecologists. It is better to exercise regularly, for example at least three times per week than to perform vigorous activity every now and then.
Women should exercise only when they feel healthy and when weather conditions support the activity. Exercise should never be performed when woman is feeling ill or when the weather is hot and humid. It is always recommendable to perform exercise on softer surfaces such as wooden floor or tightly carpeted surface as bouncy motions should be avoided. Extreme stretching exercises should be avoided during pregnancy because of the relaxation of connective tissue.
It is better to avoid vigorous exercise, or should be preceded by a 5-minute warm-up, such as slow walking, while after ending vigorous workout a period of gradually declining activity that includes gentle stretching should be performed. Heart rate should never be higher than 150 beats per minute, for this reason it is better to measure woman s heart beat during periods of peak activity.
Woman should especially careful when rising from the floor in order to avoid dizziness in cases of low blood pressure. Being pregnant or not, it is essential to be hydrated. Most recommendable liquid is water.
If woman wasn't exercising before pregnancy, and if she decides to workout during pregnancy, she should begin with very low intensity physical activity.
If any kind of unusual symptoms appear, woman should stop physical activity and consult her doctor.
Recommended exercises during pregnancy are swimming, but be sure to avoid scuba diving or water skiing. Walking is one of the best exercises you can perform. Comparing to jogging is easier for your knees, besides if you weren t jogging prior pregnancy, it is better to avoid jogging, and stick to walking only. However, if you do decide you shall continue jogging, make sure you're well hydrated and avoid over-heating.
If you would like to involve in biking, you should definitely decide for stationary bike, because there is lower chance of falling. But be careful, later in pregnancy and as your stomach grows, your center of gravity is shifting so you are at an increased risk of falling.
Machines like stair climbing machines pose a risk of falling, but the side rails provide balance support. Prenatal yoga is one of the best exercises you can perform during pregnancy. It is known to relieve stress and pressure on woman s body.
It is important not to overstretch during pregnancy. Aerobic classes are recommendable if woman was already participating in aerobic class prior pregnancy. It would be best to take prenatal classes that are specially designed for pregnant women.
READ Prenatal Exercises To Strengthen Your Upper Body
If woman involves in dancing classes it is best to avoid spinning, jumping and leaping. However, there are activities that pose a great danger during pregnancy mostly because there is an increased chance if falling. These activities include skiing, water skiing, horseback riding, skating, scuba diving.