Are you considering becoming a midwife? With the different credentials available, you may be confused about the path to take. This overview of the four types of midwives should help you.
Midwives — literally "with women" in middle English — do pretty much exactly that. Though now primarily known as a profession that provides care to women before and during pregnancy, during labor and birth, and beyond, midwives are true primary care providers to women with female-specific needs at all stages of their lives. Midwifery, to midwives, is as much a calling as a profession.
Are you considering following this path and becoming a midwife in the US? You may be an ideal candidate if you are passionate about women's health, are able to keep a cool head during high-pressure situations, are committed to providing active patients with the best care possible, and don't shy away from difficult situations or non-standard working hours.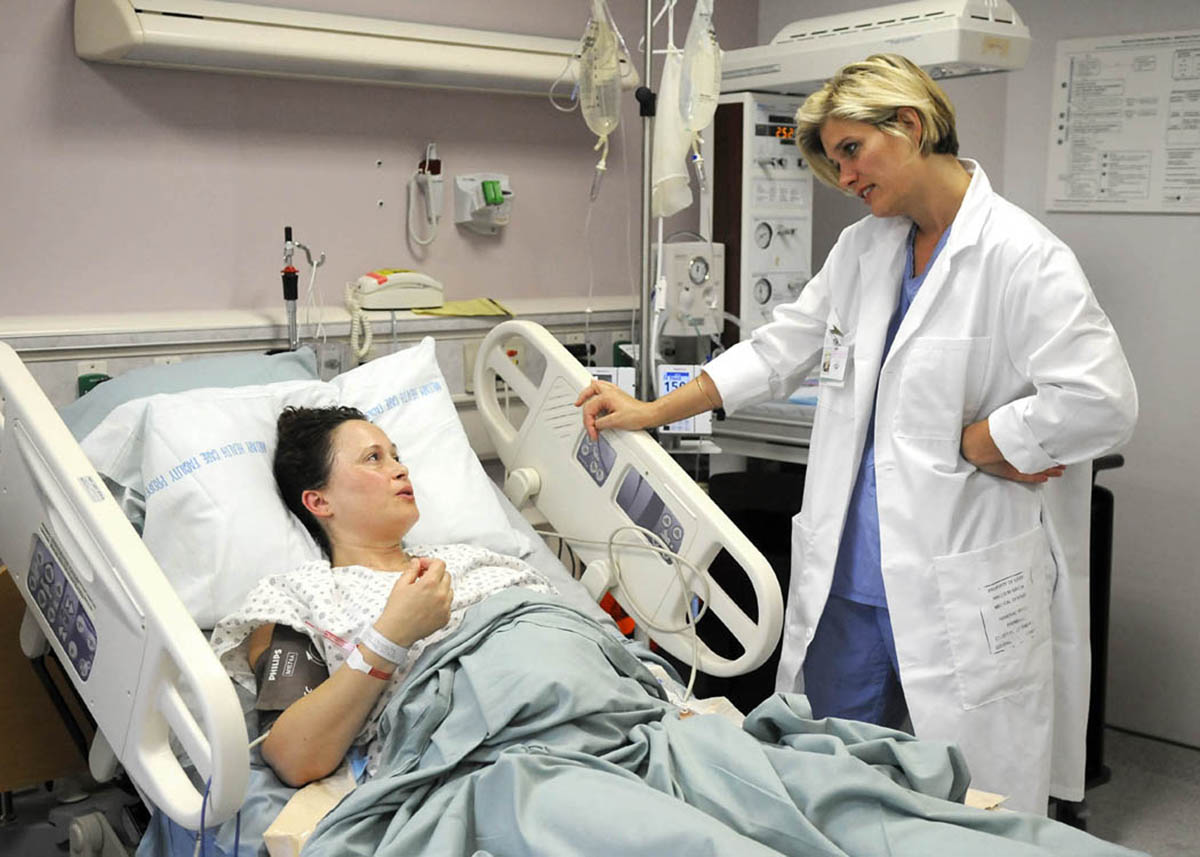 Midwifery in the US is unique in that several midwifery credentials are available, not all of which are licensed to practice in every state. Those who are interested in providing care to women and their babies first need to decide with path to midwifery they would like to take — wading, in the process, through a great deal of controversy regarding the merits of the different "tiers" of midwifery.
Midwifery is currently a fast-growing field in the United States, but which path should you take?
Certified Nurse Midwife
Certified Nurse Midwives are licensed as primary care providers across all 50 states as well as its territories. They're advanced practice registered nurses whose duties include providing prenatal care, assisting during labor and birth, offering counseling, giving nutritional advice, being primary care providers in the field of reproductive health by performing pelvic exams for instance, and ensuring the health of babies. By becoming a CNM, you would join the ranks of the most reputable midwives in the country.
Averaging $92,230 a year, Certified Nurse Midwives are among the most highly-paid nursing professionals in the US. As a CNM, you may practice in hospitals, birth centers, other clinics, and attend homebirths. Though births at home and at birth centers have been on the rise, the vast majority of CNM-assisted births, over 94 percent, take place in hospitals.
READ Choose Midwifery, Avoid A C-Section
The CNM credential is the most advanced midwifery credential in the United States, on par with similar credentials issued in other developed countries. As a CNM, you will be a reputable healthcare provider whose abilities are recognized not just across the country, but all over the globe. Though a longer path than the remaining midwifery credentials, becoming a CNM means you will be able to provide advanced professional care to your patients.
To become a Certified Nurse Midwife, you would first obtain your bachelor's degree in nursing, become a registered nurse, and gain work experience in a field related to women's care. You would then enter a midwifery program accredited by the Accreditation Commission for Midwifery Education (ACME), offered by Baylor University, Bethel University, the Midwifery Institute at Philadelphia University, and the University of Cincinnati Nurse-Midwifery, and 34 other ACME-accredited programs. After completing this graduate degree, you would then become licensed with the American Midwifery Certification Board within two years of finishing your education, while also continuing to maintain your RN status. Recertification needs to be completed every five years.
Continue reading after recommendations