Have you been thinking about becoming a birth doula, supporting women through labor and birth? Being a doula is a unique job that can be enormously fulfilling, but it's not for everyone.
Gone are the days in which laboring women were put into "twilight sleep", an anesthetic state that rendered them unable to even remember their birth experiences. Gone are the days in which fathers paced nervously up and down hospital halls, waiting for the news of their baby's birth. Gone are the days in which your average mother to-be knew nothing about the birth process. In most developed countries across the world, giving birth has become a much more personal, much more humane process.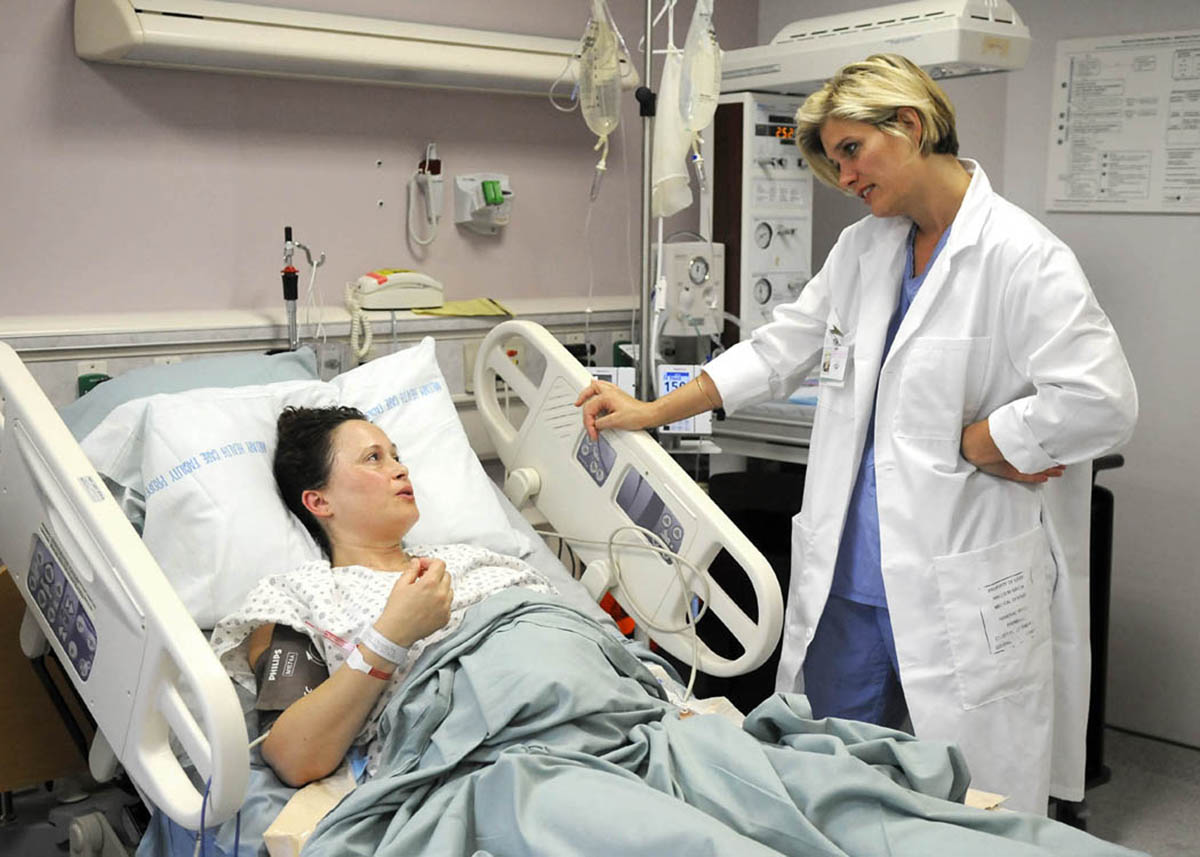 Yet, even with competent healthcare professionals, partners, and friends by their side, labor and childbirth are frequently not just transformative, but also difficult experiences to women. They are experiences during which many women long to have a motherly or sisterly figure hold their hand, both literally and metaphorically, during which they long for someone who understands exactly what is happening and who is there just for them.
As a baby is born, so a mother is born, a process that is simultaneously vulnerable and incredibly powerful. Who wouldn't want a support person uniquely tailored to their needs present?
Enter the doula, a word that means "servant of women" in Greek. A fairly recent addition to the world of pregnancy and birth care, the doula is not a medical professional but someone whose sole role is accompanying mothers to-be on their exciting and sometimes slightly scary journeys.
Do you think you have what it takes to be a birth doula?
What Does A Doula Do?
As the field has expanded, doulas are present in ever-increasing capacities. Women may have a prenatal doula to support them during pregnancy and a postpartum doula after birth to help with such things as getting breastfeeding off to a good start, teaching baby massage, and showing new mothers how to use baby carriers. There are even, I have heard, "hospice doulas" these days, people who support those who are about to pass away. Most often, however, the word "doula" still refers to a birth doula, that is, someone who is there to help and support a mother while she gives birth. 
The term has become associated with what some would call "the natural childbirth movement", and indeed, women often hire doulas in the hope that they can coach them during unmedicated hospital births, birth center births, and homebirths. Doulas can absolutely be present for induced labors and cesarean births as well, however.
As a doula's role is the support of women in the process towards motherhood, and each women's needs are unique, a doula's activities will vary from birth to birth. They can include such things as advising the mother on laboring positions, providing medication-free pain relief techniques such as hypnobirthing and meditation, breathing and birth affirmations, and advocating for patients in a previously agreed-upon manner. Individual doulas may be trained in such things as massage and aromatherapy. A large part of being a doula is simply being present, providing a friendly, calm, and knowledgeable face.
Whether you're offering a mother ice chips to suck on, holding her hand, or breathing through a contraction with her, the doula is a constant point of peace in an otherwise slightly unfamiliar and chaotic environment.
Continue reading after recommendations