The relationship between physician and patient is one of great importance and here is what you should know about finding a new doctor.
One of the most important health-related decisions anyone makes is picking the right physician. Because of the Affordable Care Act, there has been a dramatic increase in the number of people in the United States who have medical insurance and are searching for a good doctor to take care of their needs. Sure, you can check out physician's listings and ratings on websites like Angie's List or Yelp, but do you really want to pick out a doctor this way?
General Practitioners Or Primary Care Physicians
More commonly, an insurance plan will require a person to pick one physician to serve as a main resource for all their healthcare needs. This doctor will not only manage a person's day-to-day health issues like the common cold or a twisted ankle, but they will also give referrals to specialists when needed and more importantly, oversee all aspects of care.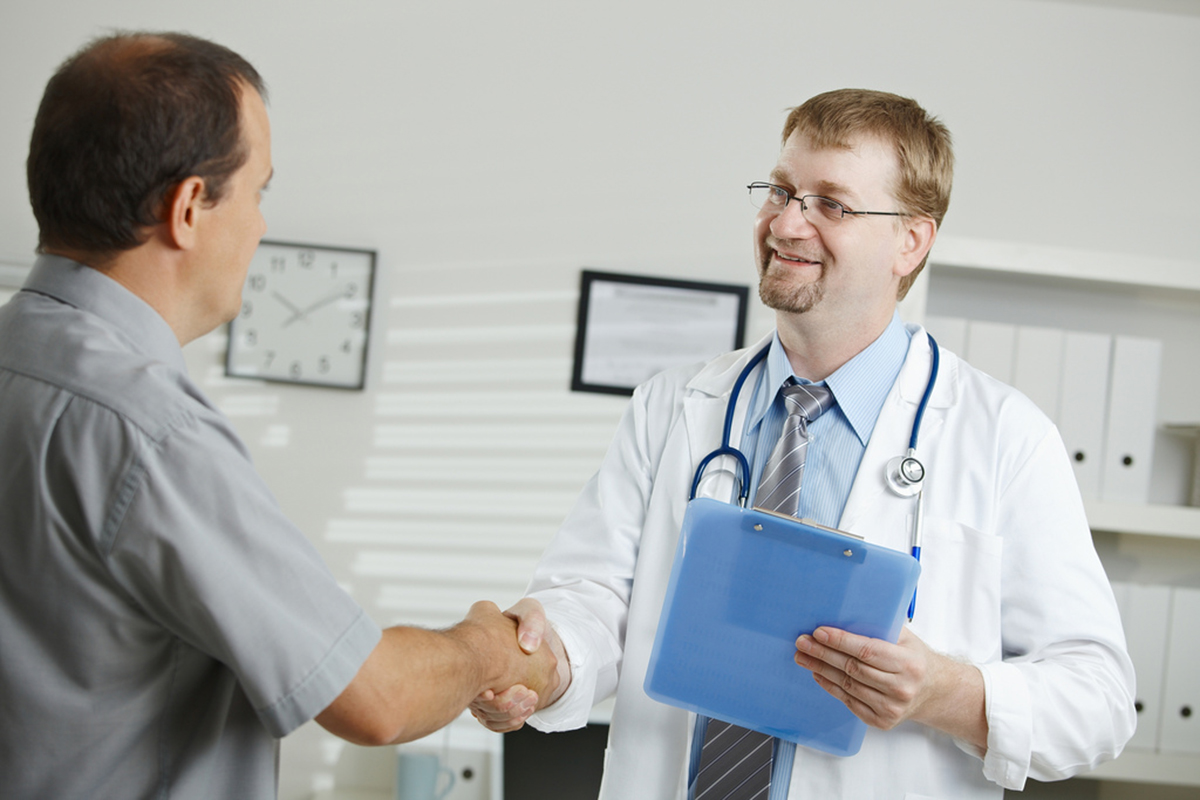 A growing number of figures and research studies suggest that people who have a good relationship with their doctor not only report better satisfaction with their care, but have better health overall.
This makes sense because having open communication with your primary care physician helps ensure a person can get the right tests and treatments needed and avoids common issues, such as duplicate medical treatments from a wide variety of specialists.
What Do Government Agencies Know About Doctors?
At this current time, people have limited access to information about physicians. Though it is compiled by government agencies, it is not available to the public. A national database is filled with information about practitioners and it shows who has been fined (among other things), but the list is only available to hospitals and certain other groups. The Medicare program recently began a physician's quality reporting database, but it is still fairly new and the information obtained is not yet available to the general public.
What Kind Of Doctor Do You Need?
At some point in time, it's normal for a person to need different kinds of doctors. If one has special medical needs, the person's health condition may require the help of a specialist or primary care physician that has experience with the individual's ailment. It's important to find a physician that suits your unique medical needs and that has dealt with the type of issues you're having. If you're completely lost as to who to seek help from, a primary care physician is a good starting point because you can then be referred to a specialist if needed.
Research Your Insurance Policy                                                                                     
Once you have some kind of idea about the type of physician you need, it is time to do some research about what doctors are available to you. The last thing a person needs to do is research a doctor, only to find out they do not accept your medical insurance.
Your healthcare plan should have given you a "provider directory," which will have a list of all the doctors that are in your insurance network.
When you have done some initial research with the doctors in your network, you can then cross reference your list with other databases. The publication U.S. News has a collection of doctors of all types and it provides extensive information. You can also speak to friends and family to find out who they recommend, because they can provide excellent information and feedback.
Continue reading after recommendations