Striking abdominal muscles is a trait that many fitness fanatics want and with so many effective exercises it might be easy to overlook the impact it has on other body parts.
Our abdominal muscles are involved in almost every move we make and it might seem like all ab exercises are safe to perform – but that is not the case for people with back problems. Muscle imbalances are not uncommon and it can take place in younger people as well as adults. However, back problems should not prevent you from training at all, just stick to the ab exercises that are friendly towards your back and spine.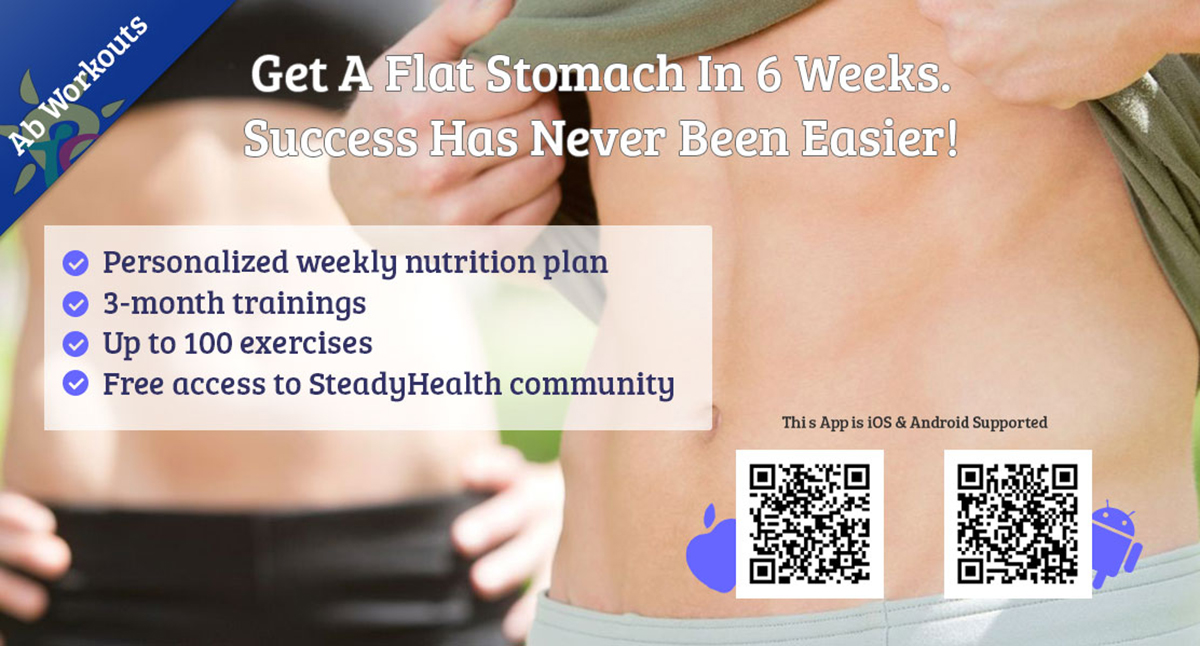 An Overview of Abdominal Muscles
Your abdominal muscles work as antagonists to your back muscles and properly trained
abs can significantly relieve the strain from your back muscles
. Your abs assist you with sitting, standing, running, jumping and lifting – basically any movement that involves your core. It is very important to have well-developed abdominal muscles for overall health and physical performance.
Individuals with back problems need to take special care when training their abdominal muscles. The movement of the hips and spine needs to be kept to a minimum and it is often best to
consult a physiotherapist to confirm a list of ab exercises that are safe to perform
. Therapeutic stretching and strengthening exercises can also be performed in an attempt to improve back problems.  Muscle imbalances can be addresses by a fitness professional or qualified coach, and it is best that these problems are detected early so that
muscle flexibility
can be restored as soon as possible.
Core Stability
Your core can be defined as
all of the muscles and connective tissue that surrounds your spine
. Basically, it is what holds your spine upright. Core strengthening exercises are very healthy to do; just ensure that you are training and developing all of the muscle groups surrounding your core, as opposed to only one section such as your lower abs.
Your core can be destabilized if you concentrate on strengthening only one muscle group
.  
There are three muscle groups that support the spine:
Obliques – also called Rotators, these muscles are used to stabilize the spine when we are upright. These muscles can also help to rotate the spine and maintain a proper posture.
Flexors – This muscle group is responsible for controlling the lower spine, and provides support to the spine from the front. It also helps to adduct the hip (moving the thigh inwards to the body).
Extensors – These muscles are used to strengthen the back, when we are standing, lifting, and abducting the hip (moving the thigh away from the body).
Looking at these muscle groups it is clear that you need to address the core as a whole when working on either your abdominal muscles or your back muscles. Individuals with back problems already present should be extra cautious when doing abdominal exercises as to not further develop these muscle imbalances. Carefully select the proper ab exercises to perform.  

All of these exercises are perfect for strengthening your abdominal muscles without placing any pressure on your back and spine. They are safe to perform for people with back problems and they are encouraged by sport coaches and physiotherapists. With slight modifications to certain exercises, we can safely allow anyone to perform these movements without any issues back pain.
 
Continue reading after recommendations
www.youtube.com/watch?v=Ef6VCmxMVcI
www.youtube.com/watch?v=e76fF7Qa68s
www.youtube.com/watch?v=cS-8TqvXX80
www.youtube.com/watch?v=L_y3N6ugOAg
www.youtube.com/watch?v=0JlcNknyoFk
www.youtube.com/watch?v=k2366tXL2EM
www.youtube.com/watch?v=TrdUeRUwWtE
www.youtube.com/watch?v=Dj3fHKMWN8g
www.youtube.com/watch?v=r7WmLNj-e24
www.youtube.com/watch?v=UImbPqGzJP4
www.youtube.com/watch?v=5hiklTA5wMc
www.youtube.com/watch?v=AR47kwgudoY