The electronic cigarette has come to replace tobacco and help in reducing the incidence of diseases and deaths related to smoking. But, will it really help in controlling the tobacco epidemics? And more importantly, is it health risk-free?
Since its introduction as an alternative to tobacco, e-cigarettes effect on nicotine addiction and in the development of tobacco smoking related diseases has been studied. Until now, research has not been able to determine to which extent this product might help or harm its consumers. However, some evidence has been gathered and is presented here.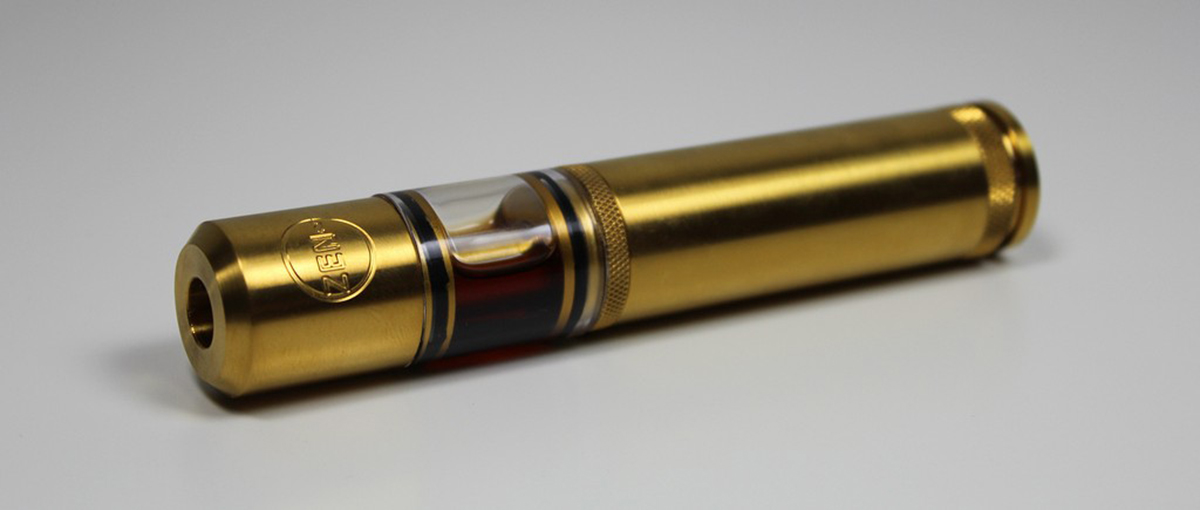 Advantages of using e-cigarettes
One of the most significant benefits of e-cigarettes is that they could help smokers reduce their normal cigarette consumption or even stop smoking.
In 2010, an Internet survey was conducted to evaluate the use and the level of satisfaction among electronic cigarette users.
The main reason for starting using the e-cigarette, according to the answers provided by users, was the perception of this device as being less harmful than tobacco cigarettes; also, it was chosen as an alternative to deal with tobacco cravings during withdrawal, to quit smoking and to deal with situations where smoking was not allowed.
From the total of participants, 96% reported that the device helped them to quit tobacco or reduce their cigarette consumption.
In a different study, the effect of the use of the e-cigarette was evaluated in 40 regular smokers. After 24 weeks of having used the device, almost half of them showed a reduction in the number of cigarettes they consumed per day, from 25 to 6.  
This data suggests that the use of the e-cigarette does help in the process of quitting tobacco cigarettes, in dealing with the withdrawal symptoms that are characteristic of this process and in avoiding relapse. 
However, since these type of studies are scarce, the evidence that they show on smoking reduction is not enough for it to be conclusive, suggesting more research on the matter.
Another benefit of e-cigarettes is their cost. They are certainly much cheaper than tobacco cigarettes. Maybe in the beginning, the expense is a bit high, since the whole kit can cost from $40 to $100; but the monthly cost of e-cartridges can be half of what a smoker spends on regular cigarettes, depending on how frequent the device is used.
Disadvantages and potential health risks
An important issue to take into account about e-cigarettes is that their marketing and sale are not controlled by any organization. 
They can be sold to children and teenagers, which poses the question if they could promote nicotine addiction at a very early age.
Moreover, e-cartridges are prepared without any standardized protocol or quality control measure, which puts at risk both the safety of the consumer and the seller.
Why? Nicotine is a highly toxic substance; it can be absorbed by contact with the skin and is poisonous when ingested.
If not handled with care, it could cause severe consequences. An example of this is that after the introduction of e-cigarette, cases of intoxication with e-cartridges solution have been reported, especially in children.
But are they as bad as tobacco cigarettes? This is still not known.
Some studies have detected toxic cancerous substances in the e-cigarettes solutions, but there is no data that can relate e-cigarette use with an increase risk of suffering from any disease.
See Also: Why Some Health Experts Believe E-Cigarettes May Actually Be A Good Thing
There are reports of respiratory tract irritation as a consequence of the propylene glycol effects. However, much more evidence is needed in order to establish if the use of this device is safe or not.
Several organizations, including the FDA, are working on determining the health risks of electronic cigarettes and its proper control, in order to give the consumers reliable information that would help them on their choice of using e-cigarettes or not.  
CHENG, T. 2014. Chemical evaluation of electronic cigarettes. Tob Control, 23 Suppl 2, ii11-7
ETTER, J. F. & BULLEN, C. 2011. Electronic cigarette: users profile, utilization, satisfaction and perceived efficacy. Addiction, 106, 2017-28
NG, M., FREEMAN, M. K., FLEMING, T. D., ROBINSON, M., DWYER-LINDGREN, L., THOMSON, B., WOLLUM, A., SANMAN, E., WULF, S., LOPEZ, A. D., MURRAY, C. J. & GAKIDOU, E. 2014. Smoking prevalence and cigarette consumption in 187 countries, 1980-2012. JAMA, 311, 183-92
PEARSON, J. L., RICHARDSON, A., NIAURA, R. S., VALLONE, D. M. & ABRAMS, D. B. 2012. e-Cigarette awareness, use, and harm perceptions in US adults. Am J Public Health, 102, 1758-66
POLOSA, R., CAPONNETTO, P., MORJARIA, J. B., PAPALE, G., CAMPAGNA, D. & RUSSO, C. 2011. Effect of an electronic nicotine delivery device (e-Cigarette) on smoking reduction and cessation: a prospective 6-month pilot study. BMC Public Health, 11, 786.
Photo courtesy of marco monetti by Flickr: www.flickr.com/photos/marcomonetti/8710407483
Photo courtesy of Lindsay Fox by Flickr: www.flickr.com/photos/87735223@N02/11358900874