Anorexia and bulimia are diseases that involve alterations in brain chemistry. The choices women make for the direction of their lives, however, can help them overcome brain chemistry.
We usually think of anorexia and bulimia as heartbreaking conditions that usually strike women in their teens and twenties. But the reality is that anorexia and bulimia are heartbreaking conditions that can strike women at any stage of life.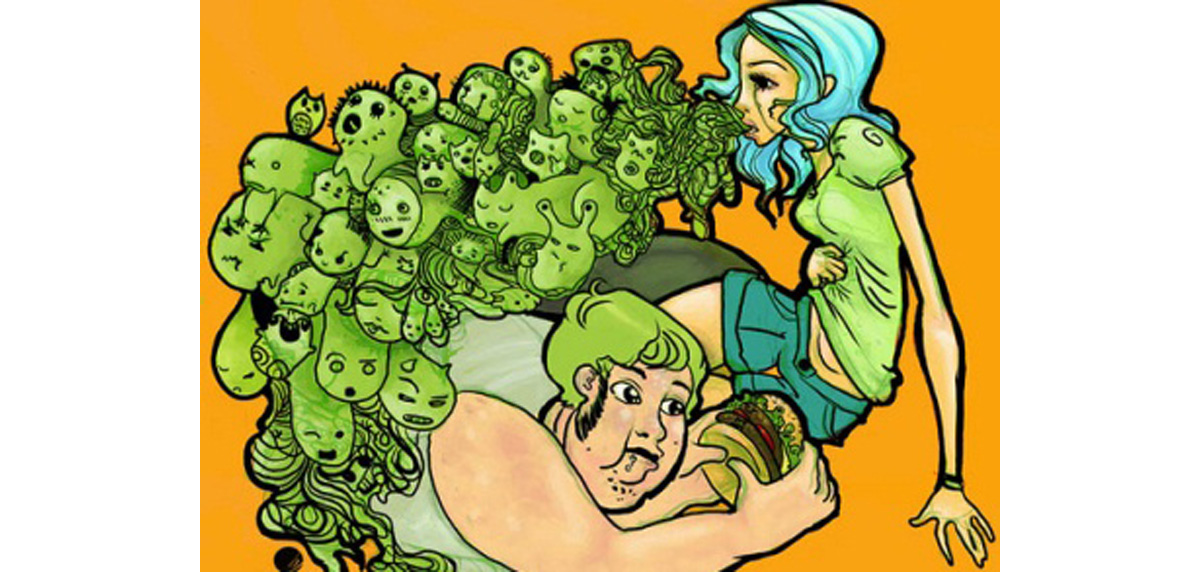 Case in point is Cassandra W. who lives in a small town near Austin, Texas. Casandra was a devoted but frustrated wife and mother of two. Married at the age of 18 to the first man she ever dated, Cassandra felt she had closed off her options for life early. And when computer company executive her husband divorced her to marry her best friend (whom he also abandoned a few years later), Cassandra was stuck raising two children on a minimum wage salary and no means to pay the legal fees to get regular payment of child support.
Cassandra not only managed to survive motherhood, her son and daughter seemed to thrive. They graduated from college. Cassandra did, too. Cassandra and her kids all found good jobs and Cassandra soon found herself in the role of grandmother.
At the age of 45, Cassandra fulfilled two lifelong dreams. She earned her doctorate in theology and became an ordained senior minister of a thriving small church. She also became regular participant in "iron woman" triathlons all over the world. At the age of 58, however, Cassandra had to be hospitalized for an illness no one in her life even guessed she had. Cassandra was bulimic.
Bulimia and the Mid-Life Woman
Bulimia is a term that is derived from two Greek words, bous, meaning ox, and limos, meaning hunger. People who have bulimia have regular needs to eat until their stomachs are beyond full.
Many people who suffer bulimia purge their excessive meals with laxatives or self-induced vomiting
. Others avoid purging but engage in
intensive physical exercise
to burn off thousands of extra calories. Cassandra was in the latter category.
Cassandra channeled her need to exercise into a hobby she enjoyed a great deal. Her participation in triathlons took her all over the world, gave her opportunities to meet fascinating people, and garnered the admiration of friends, family, and parishioners. In that regard, Cassandra was an
atypical non-purging bulimic
. Most bulimics do joyless exercise compulsively out of the fear they will become unmanageably fat. And some bulimics who do not purge, exercise, take stimulants, or, if diabetic, omit insulin injections, do attain enormous size. But why would anyone become bulimic?  
The Epidemiology of Bulimia
It turns out that the
people most likely to develop bulimia are those who survived anorexia
. Most people with anorexia are women, about 10 times as many women as men. Most people who develop bulimia are also women, also about 10 times as many women as men.
Anorexia and bulimia occur in all races and ethnic groups
.
The average episode of either anorexia or bulimia goes on for about eight years.
Athletes
of both sexes are at special risk of eating disorders, especially runners, gymnasts, and participants in any activity that requires "making weight" for a special competitive category, such as wrestlers and boxers.
Actors, dancers, and models
are subject to eating disorders—as are
about 20% of active duty military
. Soldiers, sailors, Marines, and members of the Air Force, especially in the United States, must maintain desirable weight to be considered for promotion.
Anorexia is more common earlier in life and bulimia is more common later in life
. But neither is a purely psychological problem.  
Continue reading after recommendations