Prevention is always less expensive than cure. But if you need treatment and you have insurance, you don't have to take "no" for an answer.
If you are fortunate enough to have health insurance, make the most of it. This does not mean you should get every test and schedule every doctor's visit and take every medication for which your plan will pay. Too much medicine is not good for your basic health. But don't suffer financially when you don't have to. Here are seven tips for getting the most out of your health insurance.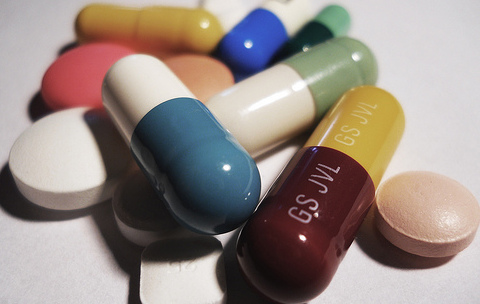 1.
If you have been out of insurance for six months or more and you have a
chronic health condition or have been turned down for health insurance at regular rates
, look into applying to your state's federally funded health insurance risk pools. Operating on premiums paid by members, many plans offer premiums of $150 to $550 a month that offer reimbursement programs so that you don't have to pay more than $12,500 per year out of pocket. That may sound like a lot to pay out of pocket, but a single visit to the ER can easily cost $12,500 or more.
2.
If your health insurance policy has a high ($2000 to $10,000) annual deductible, look into a
health savings account
. You'll be able to pay out of pocket costs from a tax-deductible savings account, and save the amount of tax you would have paid if the money you put into your account was taxed at the highest amount.
3.
Make a habit of
getting your prescriptions by mail
. Many plans have a $5 to $35 co-payment for 30-day supply of medication you pick up at the drugstore, but will give you a 90-day supply of the same drug from a mail order fulfillment center for the same price.
4. Be sure you avail yourself of free preventive care
. State risk pool insurance plans and insurance plans for government employees offer four doctor's visits per year for prevention that cost as little as $35 or sometimes have no co-payment at all.
5. Check the fine print before you travel.
Many health insurance plans have different rates of reimbursement for in-network and out-of-network care. Know which providers are in-network when you travel in the United States, and buy health insurance for travelers when you travel outside the United States. In some countries, you will not be given treatment until the doctor or hospital is assured of payment. Coverage for emergency repatriation from a foreign country to the United States is available for just a few dollars if you plan ahead—or for $50,000 or more if you fail to
buy the policy
.
6. Keep good records.
You insurance plan may "forget" to count some items you paid against your deductibles.
7. If your insurer denies a treatment you feel is necessary, don't take "no" for an answer.
Get your doctor to make your case for you. Make sure your insurance company has copies of the latest studies. If it is a matter of life or death, enlist you local newspaper or television station to make your case public. Be polite, but persistent. Chances are the person that grants your claim will be taking a professional risk to help you out, so be sure to express your appreciation once you are approved for the treatment you need.