There is considerable scientific evidence that expressive writing can improve health. People who write about their health need fewer doctor visits, and some improve symptoms after heart attack and cancer.
There is a surprisingly large number of scientific studies that confirm that people who write about themselves enjoy better health outcomes. Journaling and expressive writing have been known to improve mood disorders, such as depression and bipolar disorder. These activities can be helpful for cancer patients struggling to deal with their symptoms and the side effects of their treatment, and they can accelerate recovery from heart attacks and boost memory.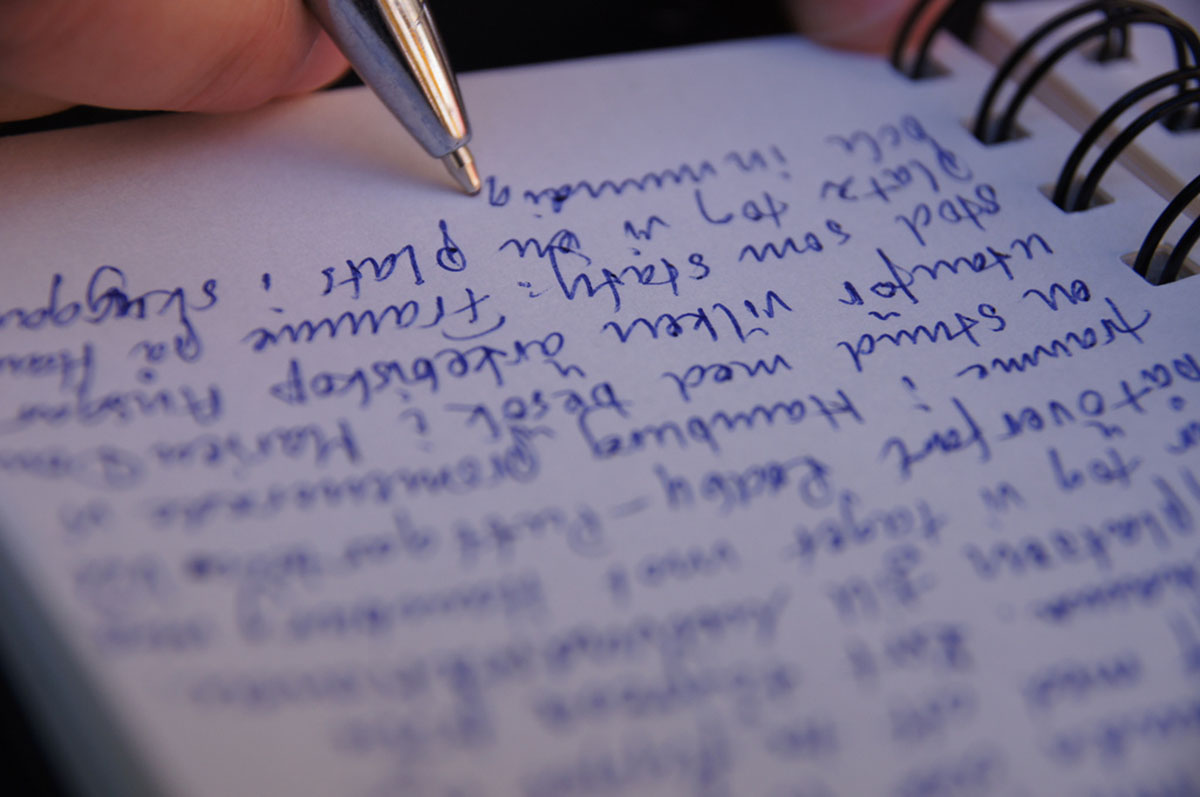 Examination, Not Just Recitation
Researchers have found that it isn't just writing one's personal story that makes a difference in health outcomes. Rewriting one's personal story is the activity that leads to greater happiness, changes in health-related behaviors, and better medical outcomes.
Why Should Writing (or, More Precisely, Rewriting) Life History Lead to Better Health?
The idea behind keeping a journal or a diary to influence how we feel and how well our bodies respond to disease is that we all have a personal narrative that shapes how we see the world and how we see our lives. Sometimes, however, our inner voice gets it wrong. Writing, and rewriting, our personal stories helps us identify obstacles that impeded our progress toward better health. It may sound like aerie-fairy New Age nonsense, but there is objective evidence that the method works.
In the United States, the Veterans Writing Project trains Iraq and Afghanistan veterans who had traumatic brain injuries to reconsider and reshape their memories of the events that caused their disabilities. The advantage of expressing themselves with pen and paper or at a keyboard for many former soldiers who have brain injuries is that words flow more smoothly in writing than in speech. Men and women in the program can organize their thoughts so they can think through their situations more clearly and better communicate with family members, caregivers, and friends.
Researchers at the University of Texas MD Anderson Cancer Center asked renal cancer patients to write about either their deepest thoughts or a neutral topic immediately after thier treatments, and one, four, and ten months later. The researchers found that the patients who wrote essays on their most intensely felt issues had lower scores on a pyschological test called the Impact of Event Scale, probably because they spent more time "processing" their experience.
Psychologists at the University of Texas at Austin found that college students who had tendencies toward depression showed fewer symptoms of depression six months after spending three consecutive days in a writing workshop in which they were given opportunities to examine and express their emotions and experience of life.
In most of these studies, participants are asked to write about their old life stories, and then to reflect on them and rewrite the story.
See Also: De-Stress: Create A Comedy Workout!
"I just can't lose weight," for example, may become "I don't like exercise, and I would rather spend time with my kids and enjoy good food." A veteran who has a brain injury may change "My speech is slurred" to "The real problem is I can't get people to take the time to listen to me".
Continue reading after recommendations
Gortner EM, Rude SS, Pennebaker JW. Benefits of expressive writing in lowering rumination and depressive symptoms.Behav Ther. 2006 Sep. 37(3):292-303. Epub 2006 May 30.
Milbury K, Spelman A, Wood C, Matin SF, Tannir N, Jonasch E, Pisters L, Wei Q, Cohen L. Randomized controlled trial of expressive writing for patients with renal cell carcinoma. J Clin Oncol. 2014 Mar 1. 32(7):663-70. doi: 10.1200/JCO.2013.50.3532. Epub 2014 Jan 27. PMID: 24470003
Photo courtesy of freddie boy via Flickr: www.flickr.com/photos/froderik/9355090806
Photo courtesy of Sachac via Flickr: www.flickr.com/photos/sachac/16691123307