Laughing can actually be a calorie burner! And even better, it can help you firm and flatten your abs if you do it often enough. Life, Nutrition, and Fitness Trainer Gail Kasper shares the benefits of laughing and how to make the most of it.
I never thought I'd find myself doing stand-up comedy. And I'm certainly not suggesting that you have to go this route to capitalize on laughter. But have you ever had one of those moments where you were laughing so incredibly hard that by the time you stopped, your stomach hurt? I know I have!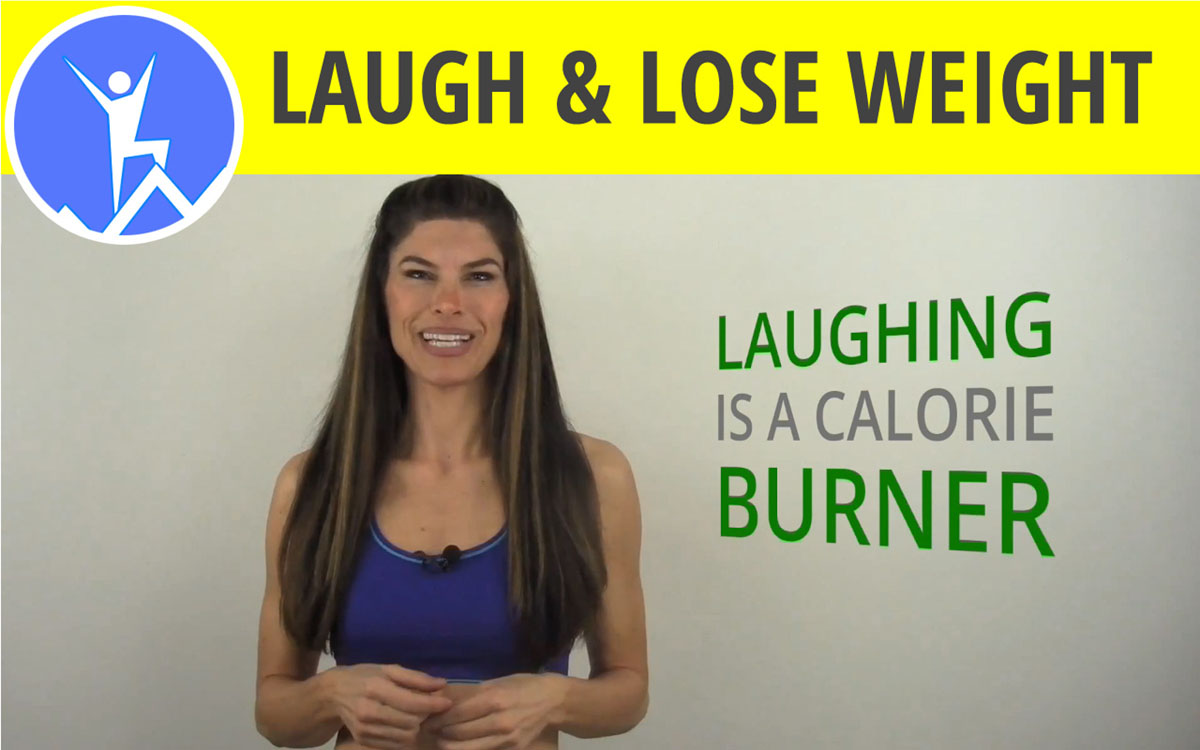 Believe it or not, laughing can actually be a calorie burner! And even better, it can help you firm and flatten your abs if you do it often enough.
Of course, a few laughs won't give you the 6-pack you're looking for, but a few laughs will help lower your blood pressure and according to Vanderbilt University Medical Center, "10 to 15 minutes of laughter could burn approximately 10 – 40 calories." Laughing hard for this long will also increase your metabolism, which means that you'll keep burning calories even after you stop laughing. So, essentially, it can be fun to burn calories. Gotta love that! As most people would agree, it sure beats running on the treadmill.
Let's look at the specifics and how laughing reduces stress and gets you one step closer to the body you desire.
The Muscles Used During Laughing
First, it's important to discuss the muscles that will be targeted whenever you laugh.  You'll immediately feel it right around the rib cage as all the intercostal muscles will be contracting rapidly as you produce the laughing movement pattern.
In addition to that, you'll also feel the repercussions of the laughter up and down the abs, and possibly even into the low back if you are laughing hard enough.
Add in a few good leg slaps and you may even be working your upper body as well.
Of course, you won't work the muscles to the same intensity that you would if you were lifting heavy weights, especially when it comes to the upper body, but a few good laughing sessions added to your workout can be an excellent way to help firm those abs when you otherwise would be doing a series of abdominal movements.
It's Destressing!
In addition to working these aesthetic muscles that provide strengthening benefits, the release of laughter helps to lower rates of depression, decrease the level of cortisol (the belly fat storing hormone!) in your body, and help improve your overall quality of life.
It really can be the best medicine.
So what's the best way to get yourself laughing?
The first and one of the best methods is to simply watch one of your favorite funny movies. 
There's nothing like a comedy to both lift your spirits and get your muscles going.
Or, you may want to consider checking out a local comedy show. If you are a fan of stand-up comedy, this may just be your thing and do the trick to get you laughing yourself to a workout.
See Also: 3 Ways To Increase Your Creativity Through Exercise
For others, it might be a funny friend. While ultra-funny people can be hard to come by, if you're lucky enough to have a regular jokester in your life who you just can't get enough of, spending some time with them may turn out to be the best workout partner you've ever had.
So don't discount laughter's influence in your life and on your body. Who said fitness couldn't be fun? 
http://curiosity.discovery.com/question/laugh-burn-calories-amount Gail Kasper's life, business, and fitness product opportunities: www.gailkaspertv.com Gail Kasper's YouTube Channel Videos: https://www.youtube.com/user/GailKasperFitness Gail Kasper's Speaking Program Information: www.gailkasper.com Gail Kasper's Twitter Page: https://twitter.com/GailKasperFans Gail Kasper's Facebook Page: https://www.facebook.com/GailKasperFans www.top1percentclub.com