Because nipple discharge outside of pregnancy or breastfeeding can be associated with breast cancer (in both females and males), experiencing leaking from the breast can be tremendously concerning to many people. 
Nipple discharge is, however, extremely common. Research suggests that up to half of all non-pregnant, non-lactating women of reproductive age experience some amount of nipple discharge at some point, but it can certainly occur in males as well.
After breast pain and lumps. nipple discharge is the most frequently occurring breast problem. 
While it is indeed important to pay attention to nipple discharge, it should absolutely not cause those experiencing it to panic right away as the cause is most often benign, if it is the result of a breast pathology at all. Nipple discharge can also be caused by hormonal imbalances or even as a side effect of taking certain medications, including antidepressants.
Benign Intraductal Papilloma
An intraductal papilloma is a benign growth in the ducts that carry milk to the nipples. These lumps typically present close to the nipple, and can also appear on both sides at the same time. Intraductal papillomas may be discovered during routine mammogram screenings or in response to symptoms the patient noticed — lumps that can be felt, and nipple discharge. 
After a biopsy confirms the diagnosis, this benign growth can be removed surgically. It does not usually increase a person's breast cancer risk. 
It is important to note while intraductal papillomas are much more likely to occur in women, some men will develop them as well. 
Ductal Ectasia
Ductal ectasia is a condition in which a mammary duct's wall thickens and the duct widens, a situation that will then lead to a blockage that causes fluid to build up — occasionally creating a palpatable lump. Though usually asymptomatic, one of the possible signs is nipple discharge, which will in this case be green or black. 
The breast may also be tender, with the nipple having become slightly inverted. 
Ductal ectasia is again a benign condition. Surgical treatment sometimes becomes necessary, but antibiotics and warm compresses are sometimes sufficient, and the condition even disappears on its own sometimes. 
Ductal ecstasia is most common in menopausal and post-menopausal women. It can also strike men. 
Breast Cancer
Breast cancer is the least common cause of nipple discharge, but it is among the possible causes. Other signs of breast cancer include:
A lump, which will typically but not always be painless with irregular borders. (Remember that the area leading into the armpit is also considered part of the breast!)
Swelling in the breast.
"Orange peel skin", scaly skin, skin redness, or a thickening of the skin of that breast.
Suddenly inverted nipples. 
Pain in the breast. 
Nipple discharge. 
What Should I do If I Have Unusual Nipple Discharge?
Men and women whose nipple discharge cannot be explained by pregnancy, breastfeeding, or having breastfed up until recently should always take nipple discharge seriously enough to seek medical attention.
If the discharge cannot be explained by factors such as taking the birth control pill or being on antidepressants, a biopsy will most likely be take. This will lead you to the proper diagnosis — which, remember, is unlikely to be breast cancer.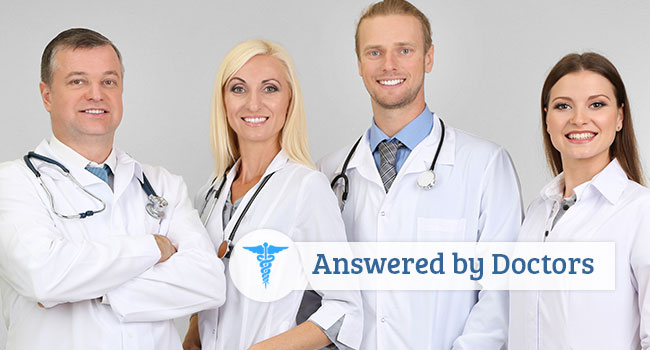 Still have something to ask?
Get help from other members!