Since ancient times people have been using vinegar for everything from medicinal purposes to disinfectants.
Using vinegar for everything from medicinal purposes to disinfectants
Its uses are so versatile that you could replace many household items you normally use and replace them with vinegar solutions.  Consider the cost of a gallon jug of vinegar and then compare it to the variety of products you buy separately to do the same job that vinegar solutions can do.  I know you are doing the math in your head and I am assuming you are thinking you could save a great deal of money.  If that is your thought, you are correct.  Vinegar is cost effective, safe to use around children and pets, and is easily attainable; how much better can it get?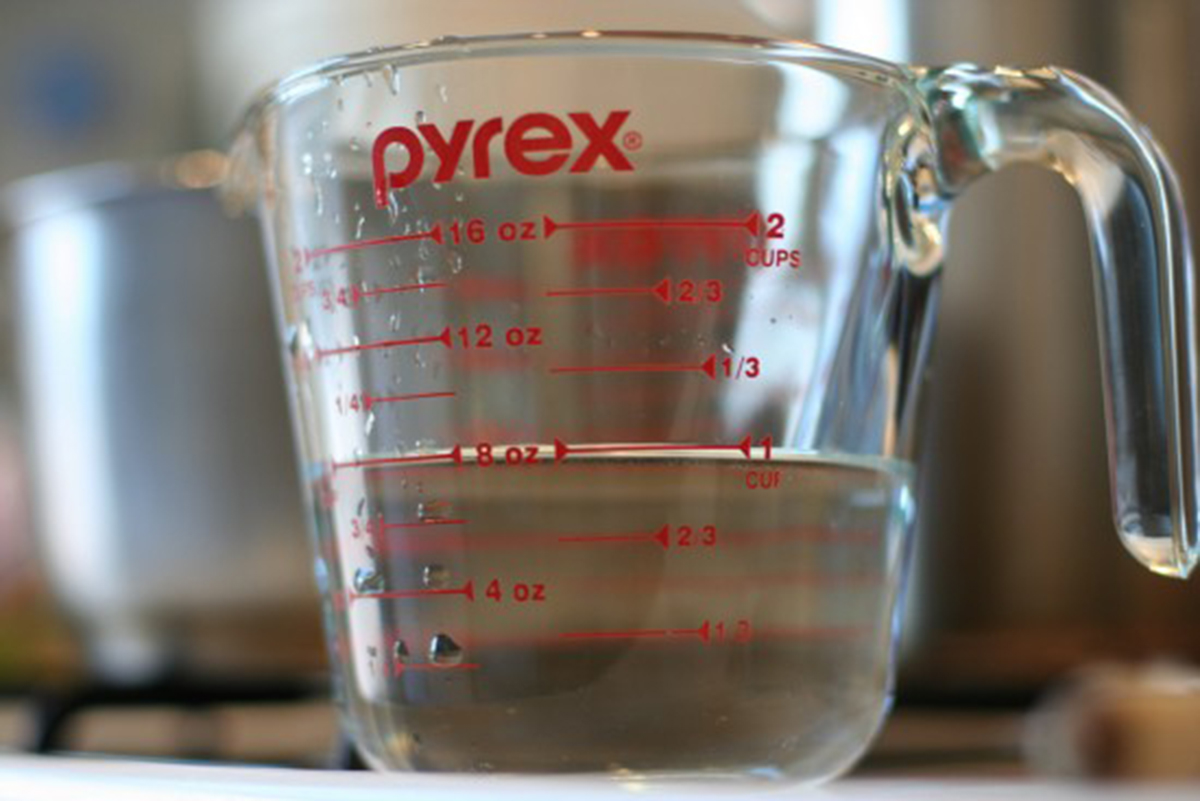 The following are some examples of how you can use vinegar for your household chores in replace of other costly items:
Using a half cup of white vinegar to a half gallon of water will clean your no wax floors perfectly.
Using equal amounts of vinegar and water spray windows and dry with a cloth.  The vinegar mixture will not leave streaks as some name brand products do.
A mixture of vinegar and olive oil applied to the water ring left on a wooden table will remove the ring.  It is best to rub with the grain of the wood and then polish.
Fill an ice cube tray with vinegar and water.  Once frozen, place the frozen cubes into the garbage disposal and rinse with cold water.
Use a fourth of a cup of vinegar with a cup of water and place it in the microwave in a microwave safe container.  Turn on microwave until the solution comes to a boil.  This will loosen baked on food and make it easier to just wipe clean.
Use equal parts of water and vinegar to clean your fridge spotless.
Using vinegar at full strength, spray on or pour onto the cutting board and wipe clean.  This will disinfect and clean the cutting board.
So far, with just a very few of the things vinegar can be used for, you could replace at least four cleaning items that you would buy separately to clean those specific areas.  But this is just the beginning; there are many, many more uses for vinegar that the few I listed above. 

I know what you are thinking; there's no way vinegar can effectively clean those really stubborn and dirty areas as well as that cleaner with the bald guy on it.  But you're also thinking you have to test it for yourself.  Good; I am hoping that's what you're thinking because I wouldn't want you to just take my word for it; I would want you to try it for yourself.  It's important to remember some cleaning projects are tougher than others and may require a stronger mixture or a second scrubbing.  Once you find the correct solution you should fill a plastic spray bottle and write on it with a permanent marker what that solution is being used for and how much of vinegar and water solution you used. 
More Uses for Vinegar on Household Chores
I've hardly scratched the surface; there are so many uses for vinegar it would be almost impossible to list them all.  I'm just going to list the ones that seem to be the most helpful and cost effective.
You will need about a half quart of water, a few drops of dish detergent, a spoonful of sugar, a couple spoonfuls of apple cider vinegar.  Put all these ingredients into a bowl and leave on the counter; it will detour the fruit flies and gnats.
Specifically stainless steel appliances.  Pour vinegar onto a rag to remove any streaks.  Try it first on an area that is not as visible as the front of the appliance.
Add a couple of cups of white vinegar to the bottom of your dishwasher along with your normal detergent.  You will have cleaner and streak-free dishes.
Place a cup or bowl of vinegar in your refrigerator; you should find that within a couple days the bad odors will be gone.
Wipe down the shower door with a sponge soaked in vinegar; it will remove the soap film.  To remove a soap ring around the edge of the tub, spray it with vinegar and rinse with soda.  Clean your toilet bowl by spraying the stains with vinegar and scrubbing it down.  You can also pour a few cups of vinegar into the toilet bowl and let it sit there for a half hour; then flush.
Add a couple of teaspoons of vinegar to your pet's drinking water; this will help eliminate fleas and ticks. 
There are many more uses for vinegar than what I have listed but as you can see vinegar can easily replace many of your usual household cleaning items that can be harmful to you, your kids, your pets and the environment.  There is virtually very few things that vinegar can't help clean, purify, and disinfect; it's an all in one cleaner.  Not to mention is tastes great on spinach too. 
READ Benefits of Vinegar: The use of Vinegar for Your Health
Seeing is Believing
I've used vinegar for various cleaning agents for many years; my favorites are cleaning the microwave, cleaning the automatic coffee maker, unclogging a shower head, cleaning the windows, and using it to fight toilet bowl stains.  I've replaced many cleaning agents with vinegar solutions; I buy plastic spray bottles, mix my solutions for which ever job I am doing and then make the bottle so I know which one is which.  I've saved a lot of money over the years by simply using vinegar solutions instead of name brand type cleaners that may or may not work.  I know the vinegar solutions work so I keep on using them.  As the old saying goes, "If it ain't broke, don't fix it."  That's a good philosophy to live by I suppose. 
www.versatilevinegar.org/usesandtips.html
www.vinegartips.com/scripts/pageViewSec.asp?id=9