Are you wishing yourself a merry Christmas but an obese new year — or will you choose to serve your family a relatively healthy meal?
It's that time of year again. You'll be seeing some terrible Christmas outfits and getting some nasty gifts. Which awful foods should you not indulge in this Christmas?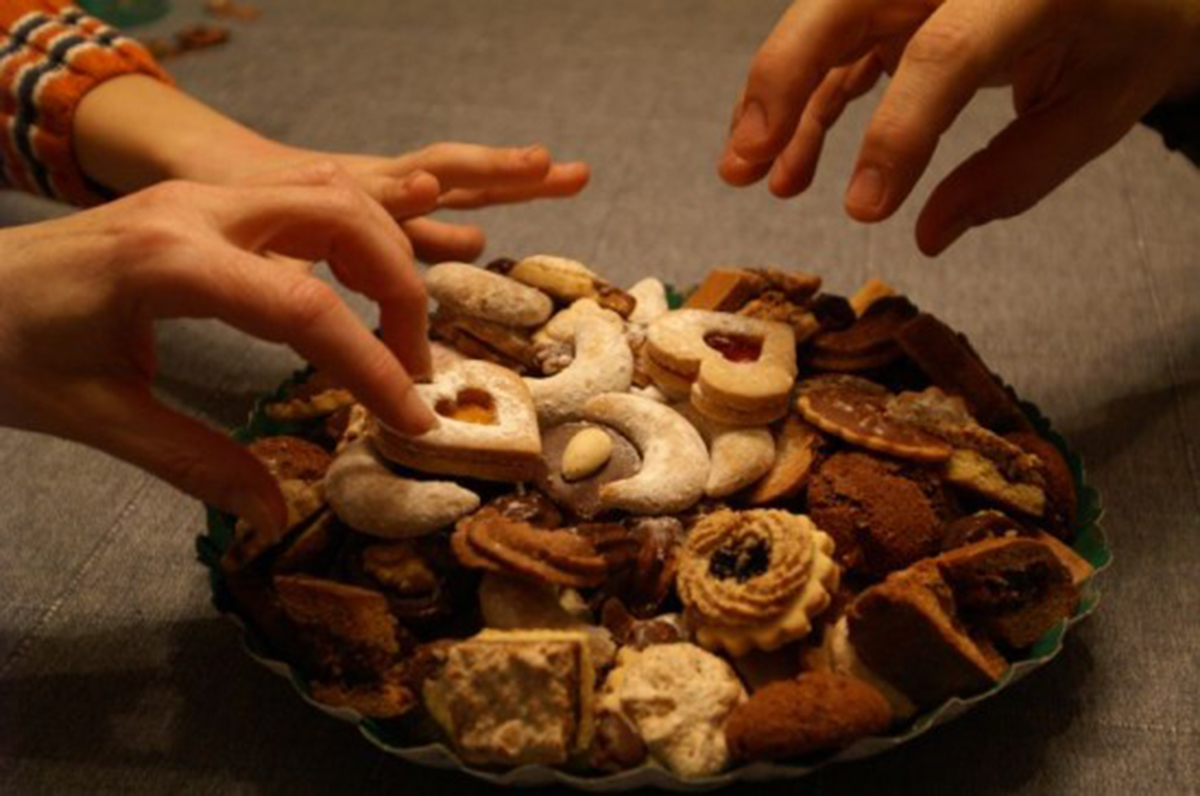 Christmas Pudding With Money
The British have some great Christmas traditions, but you may want to stick to enjoying Christmas crackers and stay away from Christmas pudding with baked-in coins. 
Christmas pudding has been around since medieval times, though the one you might sink your teeth into this Christmas will be a little younger — generally a few months to a year old. This traditional pudding is made with lots of different dried fruits, most notably raisins, and has cinnamon, cloves, nutmeg, ginger and other spices. It also contains lots of alcohol, which is why it never goes off. A Christmas pudding is aged, because it is supposed to get better with time.
You might think that Christmas pudding is terribly unhealthy, which all that sugar, alcohol, and standing around going on.
It's actually less bad for you than you might think. You'll find lots of potassium, anti-oxidants, iron and even calcium. Setting the pudding on fire gets rid of some of the alcohol and is a spectacular experience. Despite all of that, anyone who has eaten Christmas pudding will tell you that it feels like a rock in your stomach. There's usually some rich, butter-based sauce to add to the feeling. Christmas pudding is simply too rich. 
The coins that are traditionally placed in the pudding were meant to bring wealth during the next year, but they are an obvious choking hazard that you should avoid. Going to the ER over Christmas is no fun, and there is a good chance that the funeral home is taking time off for the holidays too.
A Thanksgiving Rehash
Informal "research" among my friends and acquaintances showed me (not American) that many Americans essentially replicate their huge Thanksgiving dinner on Christmas. "Oh, we have Turkey, ham, lots and lots of side dishes, pie and many other desserts. There is always far too much food," one friend said and others agreed. 
Guys, a traditional Thanksgiving meal isn't healthy for you, especially if "far too much food" is part of your tradition. Did you know that Thanksgiving marks the start of heart-attack season?
The increased risk of a heart attack continues through Christmas, and that might just be because you choose to have yet another Thanksgiving meal. 
Resist the temptation to prepare a cholesterol feast this year. At the very least, reduce the quantity of available food. If you feel like cooking enough for an entire city, go donate half of your Christmas dinner to a homeless shelter. Christmas is a very lonely time for those folks, and you might brighten their holidays a little. 
Christmas Cookies
Christmas cookies looks so cute! Who wouldn't want to try lots of different cookies, in the shape of a Christmas tree, snowman, Santa Claus, starts, mittens, and little houses? They all come with that great-looking frosting and other sugar-filled decorations.
Often made with real butter, these cookies can melt in your mouth — and onto your abdomen!
As you munch on all possible variations, make sure you don't forget that these cookies can easily contain 200 calories each! Together with the other calorie-rich foods you will almost certainly feast on this winter, Christmas cookies can ensure you will not be able to show your body off on the beach next summer. 
A Huge Breakfast
Christmas is a great time for extended families to get together. A huge breakfast is usually part of the ritual. Some people start with cinnamon rolls, others have a yule log for breakfast, and then there is the worst offender of them all — a full cooked breakfast. Bacon, sausages, roast beef, gravy, eggs, grits, baked beans and mushrooms, and the obligatory "etc".
Cooked breakfasts are especially popular among folks from the South of the US and British people, but others can fall into the same trap quite easily. A huge cooked breakfast does not "set you up for the day". If you indulge in it once a year at Christmas it sets you up for nausea later on, while it simply sets you up for obesity if you're a frequent sinner.   
Read More: So, What's In Your Fridge This Christmas?
So, What Should You Eat?
Christmas is surprisingly easy to celebrate in a healthy or at leas semi-healthy manner. Some interesting but relatively healthy choices I've heard about this year include:
Porchetta. It's "pork wrapped in pork" — pork loin or shoulder covered with pork skin and belly. It's not bacon, and pork is rather average in cholesterol content compared to many other meats. Yet, this dish will still give meat lovers something spectacular to enjoy. 
Eggplant parmezan is a great festive choice for vegetarians that can easily be supplemented with Italian-style side dishes. 
Mashed potatoes with sauerkraut warm you up nicely. Sauerkraut contains huge amounts of vitamin C and brings you back to your German roots, if you have any.
Danish rice pudding is a really appealing Christmas dessert that is lighter than either British Christmas pudding or those cookies. 
Tamales are a traditional South American dish that dates back to Mayans, and is usually made with corn dough. This dish is rich in calories but also in vitamins and minerals. E

nchiladas, salad and salsa are additions that will turn the meal into a feast.