Its time to grab the towel and the sun cream and hit the beach, but before you do make sure your body is bikini ready by following this simple 4 week plan.
What does this workout do?
This workout is designed to get everybody looking great in their bikini or tankini on the beach. Over the 4 week program you will burn calories and tone up all those bikini areas that are hard to hit, such as the abs, arms, shoulders and bum!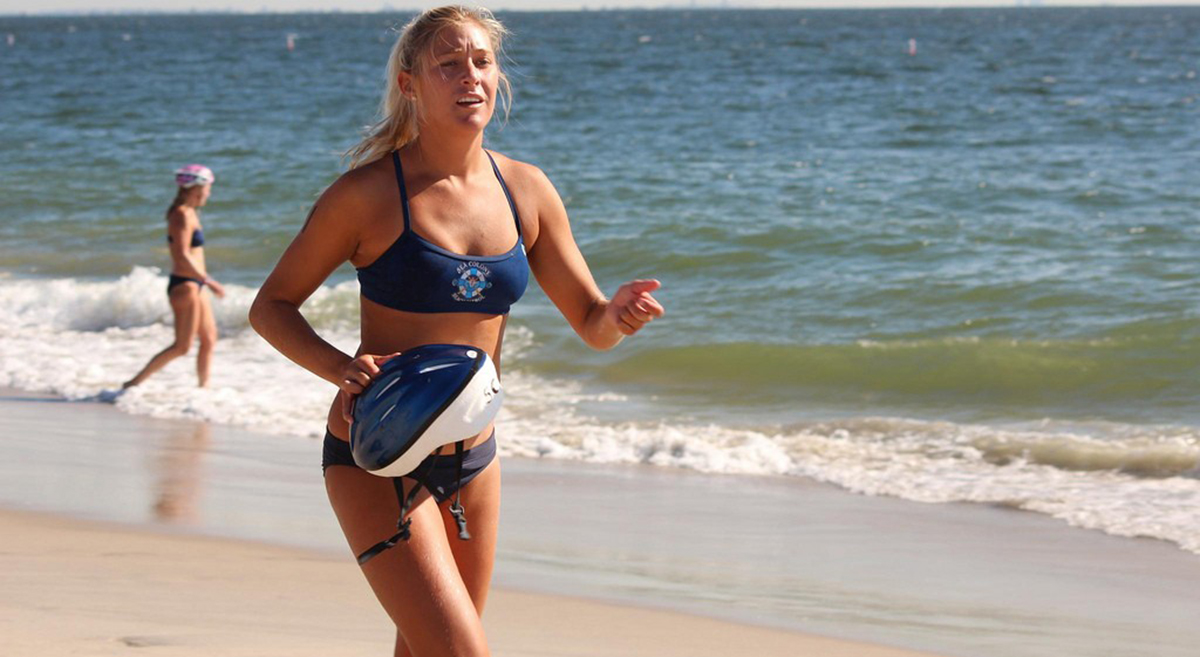 If you complete this 4 week plan you will see great results and find that all areas of your bikini body will be toned and looking fantastic ready to hit the beach this summer.
Exercise is just part of the program, all the exercise you do will not be worth it if you don't adjust your nutrition to match. Try and decrease the amount of carbohydrates you eat late in the evening and have them earlier on. Also aim to eat 4-5 portions of fruit and vegetables a day and drink plenty of water. You need to stay hydrated to keep you body functioning efficiently and to increase the amount of calories the body burns.
The workout plan is structured into a cardio burn session and a toner workout. So you can do both on the same day or space out the sessions to train 6 days a week. You can mix and match the sessions to suit your lifestyle and as most of the exercises require little equipment you can do it anywhere. So you need to exercise at least three to four days a week, and progress through the program as follows:
Week One and Two                                                          
Day 1 - cardio burn                                                            
Day 2 - rest                                                                        
Day 3 - cardio burn and toner workout
Day 4 - rest
Day 5 - cardio and toner
Day 6 - rest
Day 7 - Toner workout
Week Three and Four
At this point you should think about upping the intensity and time of your workouts. During the toner workout where you use weights try to increase the weight you lift. Also complete the cardio burn but complete each series 7 times and as an addition you can also increase circuit time to 1min per exercise in the toner workout.
Day 1 - cardio burn
Day 2 - rest
Day 3 - Cardio burn and toner workout
Day 4 - rest
Day 5 - cardio and toner
Day 6 - rest
Day 7 - Toner workout
Cardio Burn 
Try to find 3 days a week to fit in at least 30 minutes of cardio - it doesn't have to be going to the gym and hitting the treadmill - you could play tennis, join a fitness class or swim.
Try this easy interval session which can be done either on the treadmill or while walking anywhere.
Start with a gentle walk and then complete the 5 minute series 5 times:
0-2 minutes - Walk at a fast pace which is sustainable but do not go into a jog
2-3.5 minutes - Break into a fast run for 10 seconds and then walk for 20, repeat this 3 times
3.5-5 minutes - jog at a steady pace without stopping. Then slow walk for 2 minutes and repeat the series again.
See Also: Top 5 Summer Fitness Tips
When you progress on this program you will increase the amount of series' that you complete but also think about upping the intensity so running a little faster. A good method is measure the distance you travel and see if you can beat it week to week to help motivate you and push yourself harder.
Continue reading after recommendations