You've heard about detoxification - there are many different plans and approaches available. The big question is - is detoxification right for you, and what is the best plan?
What is detoxification?
Detoxification means getting rid of the toxins that can build up in your body—these toxins can be the natural by-products of normal metabolism or a buildup of environmental toxin—pesticides, fertilizers, exhaust fumes, antibiotics and hormones from meats, workplace contaminants, heavy metals and organic substances.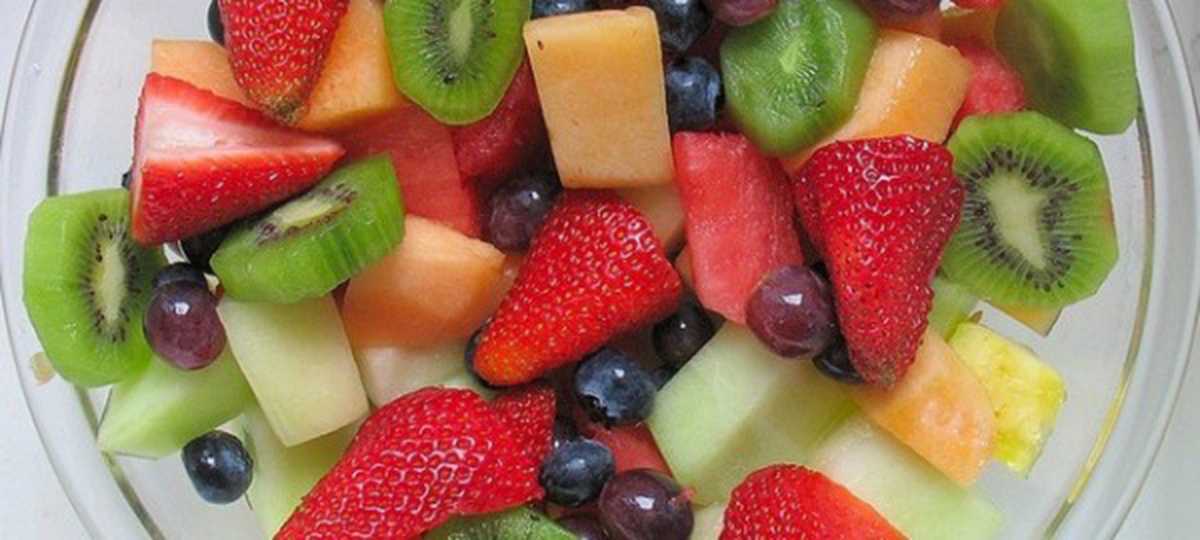 1.    Shape your thinking
2.    Shape your eating
3.    Shape your body
Step 1 talks about attitude and being in charge of your own thinking.  The second step describes the foods that can help you achieve optimum health—and about food addictions.  The 3-day fruit detoxification diet is the first part of shaping your eating—by getting cleansed and flushed out.  The second part is learning about nutritious foods. Finally, there is an exercise program to help shape and tone your body.
On the first day of the fruit detoxification diet, you have a protein drink every two hours. For dinner, you have vegetables, complex carbohydrates and a salad (and a bit of chicken or fish for protein). The second and third days are all fruit—with the same type of dinner at night. You can drink as much water as you'd like—and lots of water is encouraged because it quite literally "flushes" you out! You can choose which fruits you like—a variety of fruit in season is probably a good idea.
This is
not specifically meant as a weight loss diet
—though you may lose a few pounds (or a kilo or so).  The goal is to eat easily digestible foods that are high in nutrition and high in fiber. The water helps the kidneys and the skin get rid of toxins and metabolic by-products.  The high fiber helps you clear out your bowels.  The fruit is a nutritious, easily digestible way to keep your energy levels up.  Protein helps nourish and helps to keep you feeling full.
Another tip is to
shower twice a day to help remove the toxins that are eliminated through your skin
—we don't often think of skin this way, but it IS an organ of elimination. If you are trying to detoxify, consider getting a
filtered water shower head
—you don't want to be rinsing off all the old toxins and getting some new ones! You may also want to consider
keeping away from any household or other chemicals
while you do the detoxification process.  Above all, take care of yourself! 
If you start feeling lightheaded or dizzy, sit down and have a small amount of fruit or protein to get yourself through the moment—and it will likely only be a moment. 
And again, talk to your healthcare professional before you begin any diet or detox plan!
1. Ford D, Raj S, Batheja RK, Debusk R, Grotto D, Noland D, Redmond E, Swift KM., American Dietetic Association: standards of practice and standards of professional performance for registered dietitians (competent, proficient, and expert) in integrative and functional medicine. J Am Diet Assoc - 01-JUN-2011, 111(6): 902-913.
2. Ibrahim D, Froberg B, Wolf A, Rusyniak DE., Heavy metal poisoning: clinical presentations and pathophysiology. Clin Lab Med - 01-MAR-2006, 26(1): 67-97, viii
3. Krantz A, Dorevitch S., Metal exposure and common chronic diseases: a guide for the clinician. Dis Mon - 01-MAY-2004, 50(5): 220-62.
4. Greenberger PA., Drug allergy. J Allergy Clin Immunol - 01-FEB-2006, 117(2 Suppl Mini-Primer): S464-70
5. http://www.jayrobb.com/
Photo courtesy Lisa Clarke on Flickr: www.flickr.com/photos/polkadotcreations/2480587587/