The presents are bought and wrapped, the tree is up and the Christmas lights are sparkling. Everything is planned and ready – but what about you? Learn how to stay healthy and happy over the holidays with these tips.
It's known as the silly season – and with very good reason. All those Christmas parties, the food, the drinks, the wine. Lots of wine! Not to mention the chocolate. Undercooked turkeys, Christmas lights and candles left unattended and arguments with the family are just some of the health and safety hazards you might have to face this Christmas, so how do you cope? Learn how to navigate the office party, Christmas dinner and your relatives with our how to guide.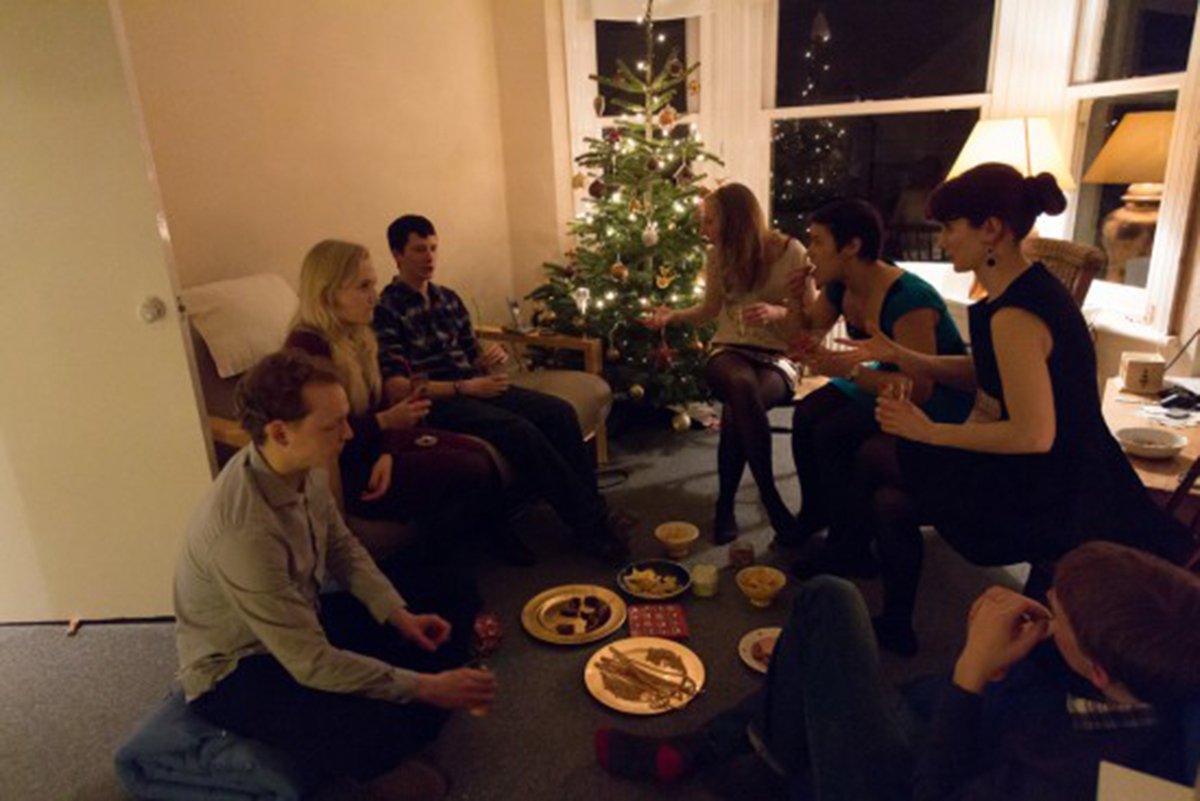 Make the Right Choices at Parties
The sheer excess of alcohol throughout Christmas and New Years means that hangovers are very common – but so are alcohol-related falls, bumps and scrapes. The easiest way to keep your cool at Christmas parties is to drink one soft drink or glass of water in between every glass of alcohol. One glass of wine, one glass of water and so on – this helps to slow down your consumption and will also minimize your hangover, as it'll help to keep you hydrated throughout the night. Another tip is to stick to one type of drink, preferably a lighter, clear liquid, as these tend to be more pure with less chemical by-products – which means that your hangover will be far less severe.
If you're not having a party at home, make sure that you sort out transport. Follow state guidelines for drinking and driving and remember – the laws against drink driving are not in place to be a nuisance. They're there to save lives.
The Morning After the Night Before
If you've had a long night at a party it can be tempting to tuck into a big, greasy breakfast the morning after so that you don't have to spend time cooking. But you'd be better off making yourself something to eat – all of that fat, along with the calories you consumed from the alcohol, could add up to a weight gain.
Read More: Top 10 Ways To Stay Healthy And Fit During The Holiday Season
Food lacking in nutrients will also make you feel slow and sluggish, at a time when your body needs nutrients more than ever in order to detoxify.
Instead, cook something like a large veggie packed frittata or a simple spicy kedgeree - anything spicy should help to wake you up. If you can't face cooking, a store-bought smoothie is better than nothing at all – choose a variety with plenty of whole fruits that contains at least 2 of your 5 a day in one portion for the most benefits. The idea is to get as many nutrients into your body as possible to make up for the nutrients lost through the alcohol - so try to rehydrate and up your vitamin intake with fresh, healthy food - even a banana or an orange will go some way in helping your hangover.

Continue reading after recommendations