Look pretty as a picture with some of our perfect party looks. Whether you're curvy, apple-shaped, tall, short or are just looking for something new this Christmas, we've got the perfect party look for you!
Regardless of your size, shape or style, we all have a tendency to wear the same type of clothes and the same type of makeup to party after party, year after year. This year, we want you to shake it up a little bit! Wear something different, try a new makeup trend and take a look at our fabulous party trends, whatever your shape or size, to find a party look that's perfect for you. Read on!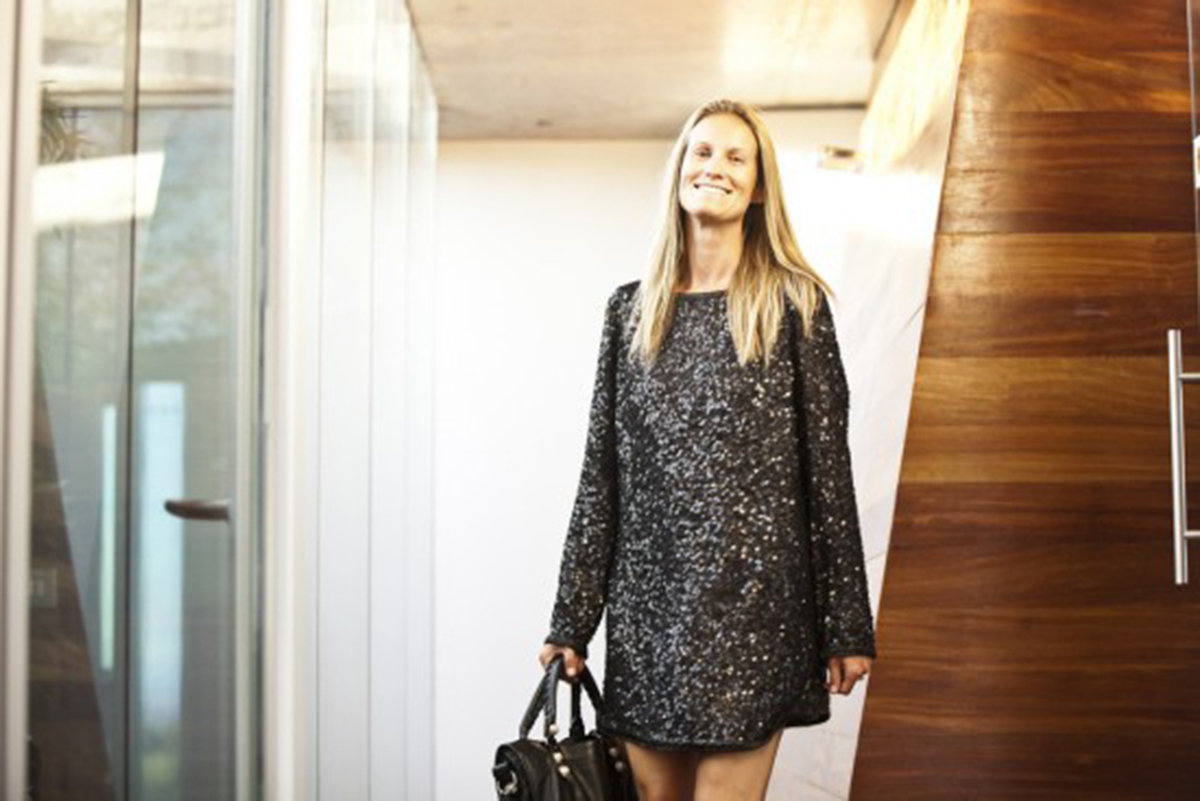 If You Always Wear Black
Winter party frocks typically come in just a few colors - red, green, black or snow white, occasionally with the odd hint of silver or gold detailing. Why not try a new color this party season to inject something special into your wardrobe? Cobalt blue is a great choice for the party season as it's nice and bright - and flattering on virtually every skintone. And if you want to choose a classic black, update it a little bit with brightly colored or metallic accessories - red always looks wonderfully chic with black, and for a little bit of sparkle, try gold or silver accessories. We love jewel tones at Christmas, too, as they're classic - look for sumptuous purples, rich turquoises and shimmering sapphires.
If You're Curvy
Curvy gals all too often stick to a boring palette of black for their party looks - as well as clothes "typically" suited to curvier figures like wrap dresses. But curvy girls needn't feel like they're stuck in a rut - instead, you should try things like a peplum top and pencil skirt, which is brilliant for nipping in your waist and showing off your shape, skater dresses as they nip you in at the waist and flare out over the hips, hiding any lumps and bumps, or even tailored trousers and a pretty sparkly top.
Think outside the box and dress to show off your figure and the bits of you that you do like, rather than thinking that you need to cover up.
Don't be afraid to use color, either, as well as pattern. Just keep patterns to the smallest bits of your bod rather than the largest bits.
Read More: Heaven Scent: How To Choose The Right Perfume
If
You're

Short

Shop in the petite section of your store. Clothes will be tailored to your height, which means that they'll fit you properly without looking like they're dwarfing you. Tailors are also your friend, especially if you're trying to get a designer look on a budget. Tailoring is what makes clothes look expensive, so it's well worth visiting a tailor to make sure that your party dress fits perfectly. Don't be afraid to switch buttons and finishings, too, to make your clothes look that little bit more expensive. Look for cute mini dresses with black tights and black shoes to make your legs look longer, tailored cigarette pants and pattern, too. If you're smaller, you can get away with bolder looks so don't be afraid to experiment!
Continue reading after recommendations