Eating a healthy breakfast everyday is important for children's physical growth and development as well as their mental health. Parents can encourage kids to eat breakfast consistently by being good role models and providing simple, nutritious meals.
Aside from over-all physical health, eating a healthy breakfast also boosts children's mental well-being. Johns Hopkins cites that breakfast provides students the energy and nutrients that promotes increased focus and concentration in class. It also boosts alertness and academic performance. One study published in the Archives of Pediatrics and Adolescent Medicine found that children who ate breakfast had significantly higher math test scores than those who did otherwise. These findings support other studies that found children to perform better in other areas of academics when they ate breakfast consistently, as evidenced by better scores in memory and verbal fluency tests.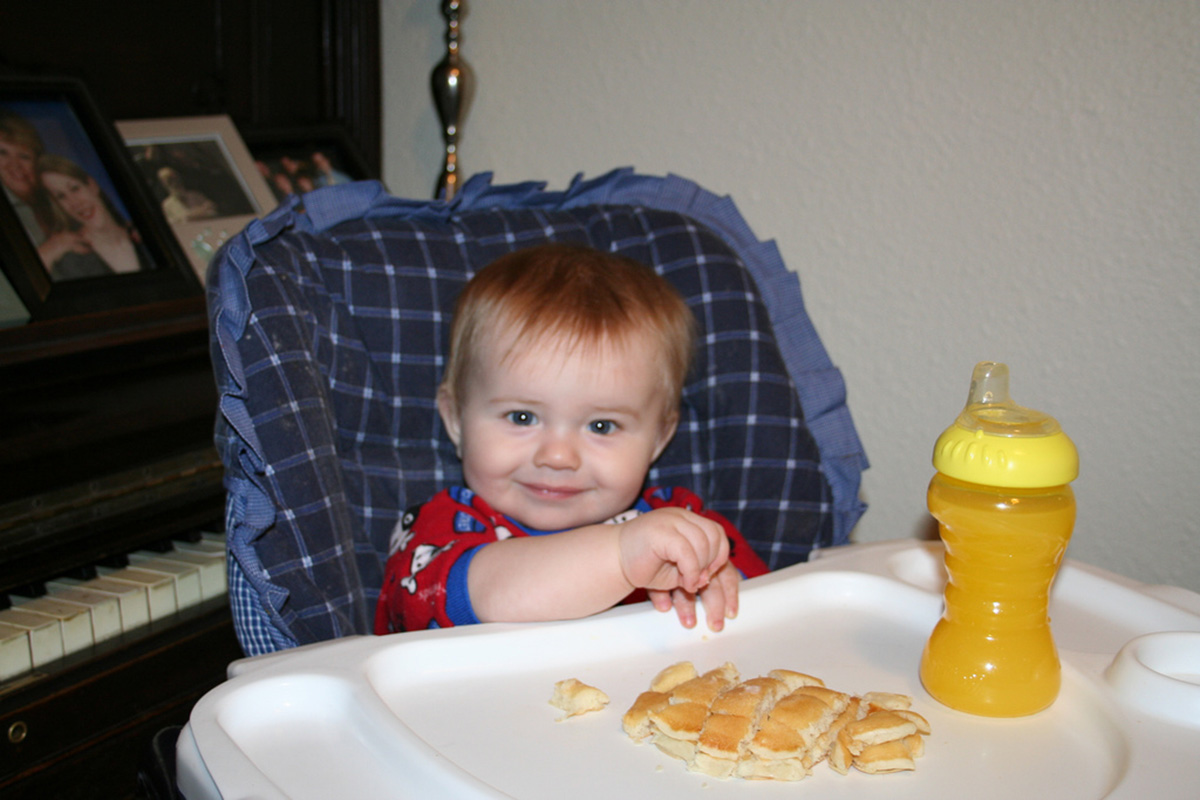 A nutritious breakfast improves mood in children while skipping it can make them feel irritable, tired, or sad. Avoiding mid-day hunger can also reduce stress and help children cope with the challenges of school-life.
What Parents Can Do
The role of parents and caregivers in encouraging children to eat breakfast consistently is vital.
First of all, parents provide a role model for children's eating habits and behaviors. Consistently providing healthy breakfast choices and eating with children in the morning can help reinforce healthy eating habits in the morning. Here are some tips to inspire children to begin the day with a healthy breakfast:
Get up from bed earlier so you can fix a healthy breakfast. This may take only 15 minutes or less, but will mean a whole lot for the family, including you!
Plan ahead- decide what you are going to prepare for breakfast before going to bed. You can save time in the morning by cutting up fruit and putting out your cereal box the night before.
Prepare foods from the following food groups:
- Whole wheat bread and grains (such as cereal, muffin, and toast)
- Low-fat milk and milk products (such as yogurt, skim milk, cheese)
- Fruit or vegetables (such as bananas, apples, or carrots)
Provide handy breakfast items from the grocery store such as fresh fruit, dried fruit, whole grain breakfast bars, granola bars and low-fat yogurt for mornings when they have to rush and eat breakfast on the go.
Make omelets with chopped vegetables ahead of time.
Be creative and provide a variety of choices from each food group. This can include fruit smoothies, cottage cheese, boiled eggs, celery sticks, sliced apples, string cheese, left-over chicken, or peanut butter sandwich.
When you buy breakfast items such as granola bars, be sure to read the nutrition labels and find out what ingredients they contain. Look for products that have smaller quantities of added sugar, fat and salt.
To add protein to your power breakfast, prepare turkey, Canadian bacon, or eggs. You can also make burrito with scrambled eggs, vegetables and cheese wrapped in a whole wheat tortilla.
Make a healthy breakfast trail mix consisting of raisins, mixed nuts, almond slivers, and Cheerios. Pair this with a banana or a glass of fortified orange juice.
See Also: Cooking With Kids: Are You Brave Enough To Let Your Children Take Control Of The Kitchen?
Breakfast does not have to be elaborate, but on weekends, you can treat the kids to their favorite pancakes and waffles, topped with fruits and maple syrup. If you are feeling lazy, just warm-up some left-over vegetable and cheese pizza or whole wheat bagel with peanut butter. If you run out of good breakfast ideas, look up your recipe books or the internet, which provides a rich source of ideas.
The Guardian. 32% of pupils skip breakfast before school, study finds. http://www.theguardian.com/society/2010/aug/16/third-pupils-skip-breakfast
JHSPH.Breakfast. http://www.jhsph.edu/offices-and-services/student-affairs/_documents/Breakfast The Diet Channel. 5 Important Reasons Your Child Should Eat Breakfast. http://www.thedietchannel.com/5-Important-Reasons-Your-Child-Should-Eat-Breakfast.htm Healthychildren.org. The Case for Eating Breakfast. http://www.healthychildren.org/English/healthy-living/nutrition/pages/The-Case-for-Eating-Breakfast.aspx
NPR. A Better Breakfast Can Boost a Child's Brainpower. http://www.npr.org/templates/story/story.php?storyId=5738848 Quality Health. 10 Reasons to Eat Breakfast. http://www.qualityhealth.com/dieting-articles/10-reasons-eat-breakfast BHG. Healthy Breakfast Ideas for Kids. http://www.bhg.com/recipes/healthy/breakfast/healthy-breakfast-ideas-for-kids/Photo courtesy of Pen Waggener via Flickr: www.flickr.com/photos/epw/4903134042
Photo courtesy of Stephen Kruso via Flickr: www.flickr.com/photos/is0crazy/2362544271
theguardian.com, jhsph.edu, healthychildren.org, npr.org, qualityhealth.com, bhg.com