There are literally hundreds of cardiology apps out there. Is there method in this madness? Lets find out. Here are ten free apps, 5 for public use, 5 for medicos, catering different needs, and each uniquely helpful if you have them on your smartphone.
New health apps are coming out every day — the list is almost endless and it is hard to find method in this madness. Even in the apparently somber field of cardiology (studies of the heart) there seems to be an app for everything and for everyone. Starting with calorie counters and exercise monitors for the boy next door, to apps that enhance emergency response for communities as a whole, apps that help physicians explain clinical jargon to patients and even aid clinical decision-making by providing a vast amount of information at the 'touch' of your finger, mobile applications  are fast becoming hugely relevant to our fragile hearts. While we have reviewed these cardiology apps we've grouped them into those intended to empower patients and caregivers, and those that could make life easier for physicians. All the listed apps are free, so that you can test the waters before diving in.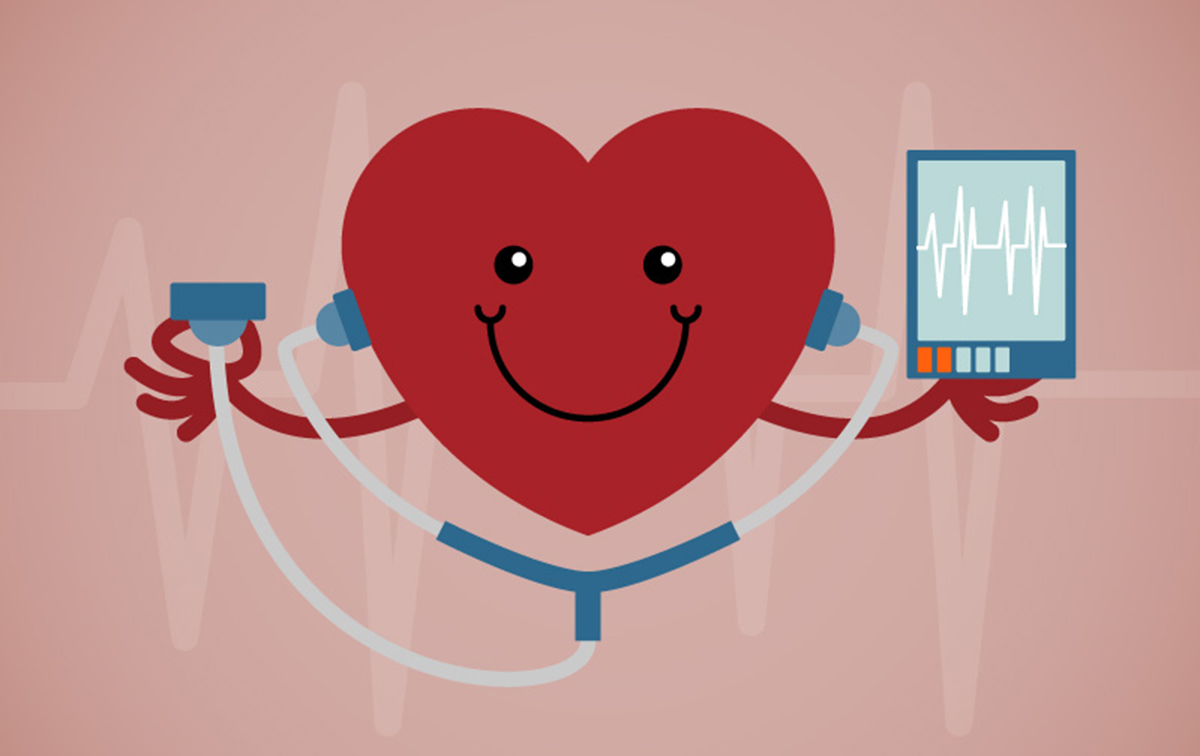 Top 5 Cardiology Apps For Wider Public Use
Instant Heart Rate
Ticking away inside you
The Instant Heart Rate app developed by Azumio is available free on android and iOS devices. It uses your phone's camera to calculate your pulse rate and allows you to record the pulse along with a note about what you were doing at that time. This app is good to assess how effectively you're exercising and also tells you where you should draw the line. It takes about 10 seconds to make the calculations, but makes it worth the wait. 
Some users have complained of false readings. The technology used does not provide 100% accurate readings, but it gives a good approximation, and that is the best you can hope for in a mobile app. While this is a great app to use for exercising and checking pulse at home in healthy people or stable patients, it is best not to rely on it in a medical emergency.
Calorie Counter & Diet Tracker by MyFitnessPal
Healthy body, healthy heart
Lifestyle modification is a big step towards reducing the risk of heart disease. Whether you've just been diagnosed with high blood pressure or diabetes, or if you've made a resolution to eat healthy and stay fit, it is always helpful to have a calorie counter at hand. This one comes equipped with a barcode scanner, a large food database, and good user feedback. Available on both android and iOS devices for free and quite popular, the Calorie Counter is an easy way to find motivation and ensure that you are actually following the diet your cardiologist has recommended for that high triglyceride level or that menacing blood pressure recording.
The ASCVD Risk Estimator
From the horse's mouth
This app, developed by the American College of Cardiology and the American Heart Association, is equally useful for doctors and patients and unlike the other ACC apps, you do not have to be a member to get access. If you get your blood cholesterol (HDL and LDL) tested, you can use the app to calculate your risk of atherosclerotic and cardiovascular disease, that is risk of heart attacks, stroke, chest pain and related problems. More importantly, it provides users with the latest evidence-based advice on reducing risk and morbidity of heart disease. This includes advice on diet, exercise, weight management, early recognition of symptoms and treatment options. The tool is based on the 2013 ACC/AHA guidelines. It is designed and developed by doctors, is free and available on both android and iOS devices.
READ Tea Drinking Improves Cardiovascular Health
Pulse Point
In case of an emergency
Pulse point is an app that has to be on everyone's cell phone to be effective. Its usefulness relies on widespread usage within the community. The app can be used to raise an alarm and provide life saving assistance to victims of cardiac arrest. It summons the nearest application users who have training in CPR. It locates emergencies on a community map and is intended to make sure help gets there in time. It also tells citizen rescuers where they can find the nearest AED (automated external defibrillator).
The app comes with 911 intel, sending out live notifications about incidents like fires, road traffic accidents and medical emergencies to users in the area. Community coverage can be enabled through initiation by local civic authorities. While there is a lot of praise for the concept, user reviews also complain of technical faults, which developers keep blaming on mash-ups by the civic bodies involved. Despite all of this, user ratings on Google Play are 4.5. Pulse Point has the potential to considerably bring down cardiac fatalities in a community. While organizing workshops for training in CPR (cardiopulmonary resuscitation) and ACLS/BLS (Advanced Cardiac Life Support/Basic Life Support) why not encourage participants to register on the app so that they can put these skills to use in real life situations?
Cardiio
Target in sight
The good thing about the Cardiio – Heart Rate Monitor is that the information you get is not just the dry numbers, but their implications as well. It gives you an endurance score, and compares your heart rate to others' (your friends, famous athletes, people from other countries and so on). It also gives guidance on a standard cardio workout, though if you are a seeing a doctor for heart disease it's best to consult with her/him on which exercises are ideal for you. The app is free but if you buy the pro version it calculates a target age and gender specific heart rate for you. The ratings are good (4.5 on AppStore) and people have specifically mentioned the workout as really helpful.
Continue reading after recommendations
Photo courtesy of freepik.com