Sometimes formal counseling sessions are not enough, and over-medicating the patient is not an option. We need to provide people professional tools that they can use themselves, to cope better independently.
People seek psychiatric help with really high expectations. Many of their problems stem from things that can't be modified by treatment, things we have to help them cope with. Sometimes formal counseling sessions are not enough, and medications are just not the right way out. Sometimes we feel the need to be around our patients more often, but can't, firstly for lack of time, and secondly because we cannot barge into their lives like that. So we need to provide people tools that they can use themselves and thus cope better independently. Previously, doctors taught patients relaxation techniques for anxiety they could use when required. Now professional apps have made this training and assimilation much easier.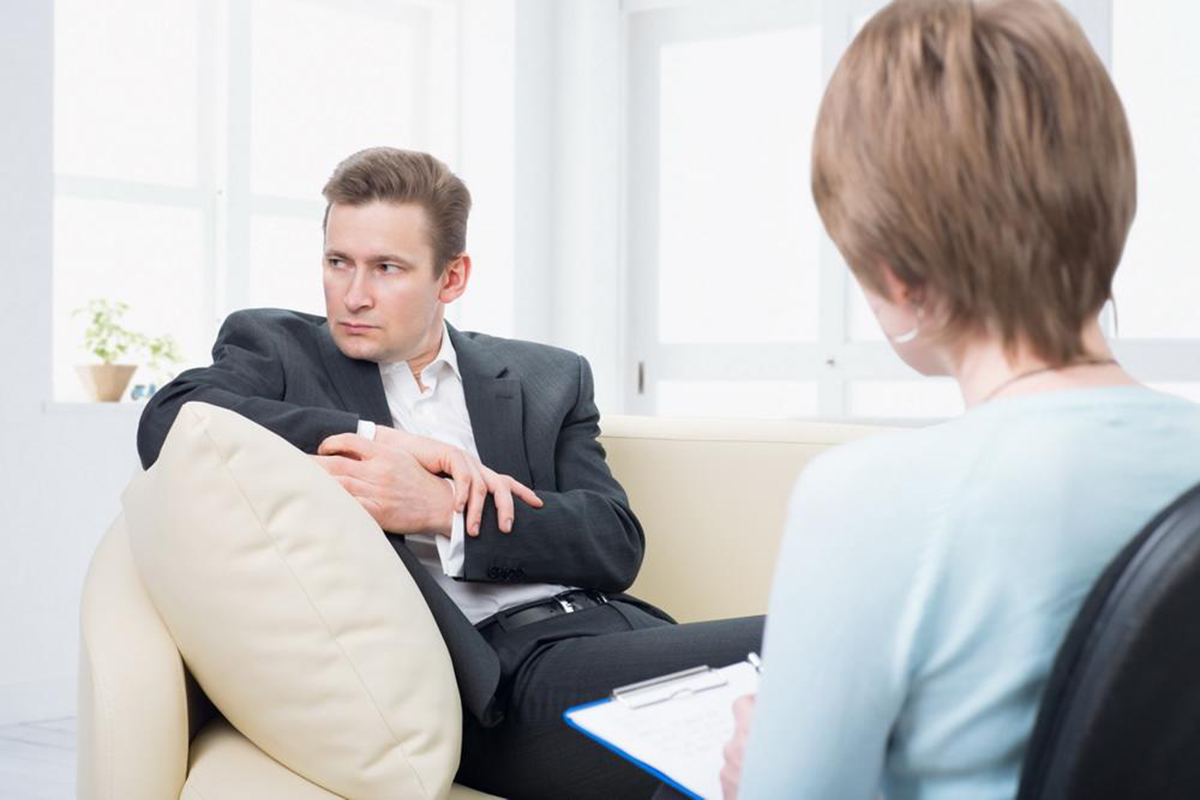 Talkspace
The app connects users to licensed therapists via messaging. Talkspace is not meant to substitute face-to-face therapy, and its therapists are trained to recognize when the app will fall short of the users' need for support. The app is free on iOS and android devices. At an additional cost it provides couples' therapy. A paid subscription will get you matched with a therapist who you can message 24/7. In app purchases also include live videos.
IntelliCare
Developed as a part of a study funded by the US National Institutes of Health, IntelliCare is a family of apps designed to support patients of depression and anxiety. Composed of a hub and 12 mini apps, the whole suite comes for free on android devices. The IntelliCare Hub is a platform to manage preferences. It recommends the mini-apps to its users based on their concerns. Among these are the apps Worry Knot, Thought Challenger, and iCope which mostly help patients learn and practice different techniques to cope with anxiety, mood swings, negative thoughts and the like.
SAM
When you find it difficult to cope with anxiety go to SAM: Self Help for Anxiety Management. Use it to record anxiety levels, identify triggers, and explore the 25 techniques designed to combat mental and physical symptoms. Once you have identified which tools are the handiest, create a personalized kit for ease of access.
Go online on the cloud to share experiences with other users. The app's interface is friendly and minimalist, and there is user guidance to boot.
CBT-i Coach
Another app by the US Department of Veterans Affairs' developed in association with the Stanford School of medicine, the CBT-i Coach app helps people suffering from insomnia using Cognitive Behavioral therapy (CBT), one of the sharpest tools of modern day psychiatry. CBT-i provides extensive patient education on sleep, its relationship with stress and depression, and different sleep disorders to watch out for. It sets up a sleep diary to assess and summarize patterns of insomnia and provides tools to quiet down and create new sleep habits. The app is available free on iOS and android devices.
READ Exotic Psychiatric Syndromes: From Alien Hand Syndrome To Munchausen By Proxy
Psych On Demand
An app by William Lemley, Psych on Demand provides a collection of standard mental health screening tools on the go. It can come in handy to general practitioners in assessing psychiatric symptoms and initiating therapy. Of course a specialist referral might still be required. Specialists, trainees and medical students embarking on psychiatry rotations are the intended audiences. The app comes at a nominal fee on iOS and android devices. Over 30 psychiatric tools are programmed into the app, allowing binary entries and calculating results to suggest or exclude certain diagnoses.
Continue reading after recommendations
Photo courtesy of shutterstock.com