As marijuana for medical use has become legal in an increasing number of jurisdictions and has gained growing popularity, more and more people suffering from chronic medical conditions are also wondering whether medical cannabis could help alleviate their own symptoms.
Despite its growing popularity, it is important that anyone who is currently considering medical marijuana realizes that, due to a lack of scientific studies exploring this field, it is still not clear exactly how helpful medical marijuana is. Further, since all medications come with a long list of potential side effects, you may also be wondering what the possible side effects of marijuana for medical use are.
Medical Uses Of Marijuana
Medical marijuana can be suitable for people with widely varying conditions. Note: When you think of marijuana, smoking pot is typically the first thing that will occur to you. Medical cannabis however, may also be vaporized, eaten, or used in liquid form.
Patients suffering from chronic pain, due to conditions such as fibromyalgia, rheumatoid arthritis, and neuropathy, are prime candidates, with the current body of scientific research suggesting that cannabis can be an effective pain reliever. Palliative care patients particularly appear to benefit, as marijuana seems to be safer than opiates for them.
Cannabis can likewise be effective at reducing nausea and vomiting occurring as a side effect of chemotherapy. Muscle spasms, as seen in multiple sclerosis for example, can also improve with the use of medical marijuana.
In addition, doctors may prescribe medical cannabis to people with the following conditions or issues:
Insomnia and other sleep disorders.
Tourette's Syndrome — cannabis may decrease the frequency of tics.
HIV — here, cannabis may increase appetite, lessen nausea, help lessen the side effects of antiretroviral drugs, and even help fight HIV itself.
Neuropathic pain.
Chrohn's disease.
Post Traumatic Stress Syndrome.
Depression and anxiety.
Side Effects Of Medical Marijuana
One of the biggest drawbacks of medical marijuana is the fact that it is not monitored like FDA-approved medications. Due to inconclusive peer-reviewed evidence, mainly resulting from the limited number of well-designed studies carried out to date, information about its possible adverse effects is still lacking.
Marijuana's history as a recreational drug does give us a very good idea about its usual short-term side effects, however. They include drowsiness, dizziness, and short-term memory loss. As you've seen, medical marijuana may temporarily boost mood in people suffering from depression and anxiety. Unfortunately however, it may also cause those very conditions over the longer term. In some users, cannabis can even induce psychosis.
Long-term use of marijuana, when smoked, can also have numerous effects on the respiratory system, ranging from wheezing and coughing to bronchitis. In addition, though this has not been proven conclusively, many doctors suspect that the use of cannabis contributes to the development of cardiovascular disease.
Is Medical Marijuana For Me?
Medical marijuana is best suited to those patients in whom more conventional treatments have proved ineffective or insufficiently effective. It should not be considered a first point of call due to the fact that the consequences of long-term use have not adequately been studied yet. However, a large body of anecdotal evidence shows that cannabis can certainly help many people achieve relief from debilitating symptoms. Should you be interested, discuss the advantages and disadvantages with your healthcare provider in detail.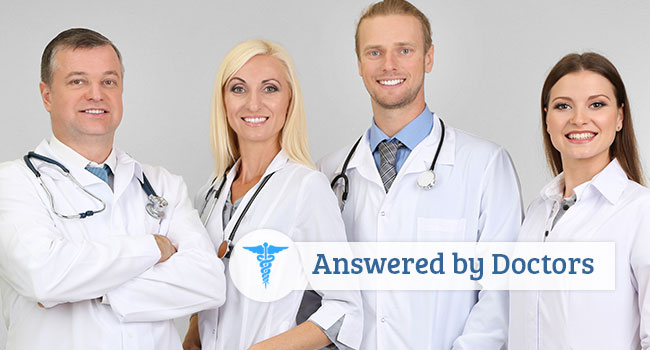 Still have something to ask?
Get help from other members!