The experience of urethral burning some men experience from either allergic reactions to latex or nonoxynol-9 or urethral infection, or both, defies easy description. It hurts like hell. As I found myself saying when I experienced it, "Wow, is this what women go through when they have UTIs?" It probably is.
What's going on with tip of the penis burning after using a condom with a spermicide is more complicated than you might think. The nonoxynol-9 kills sperm, but it also kills probiotic, Lactobacillus bacteria. In the tip of the penis, these friendly bacteria keep disease-causing bacteria at bay. They are so numerous they simply don't let the pathogenic microorganisms form a biofilm that allows them to fling to the walls of the urethra. They also produce hydrogen peroxide, which kills other species of bacteria. Every time you urinate, they get flushed away. If the Lactobacilli are killed, however, disease-causing bacteria can multiply. A man can pick up his female partner's UTI this way.
That's why men usually don't have a reaction to a spermicide immediately. It takes a few hours to a few days for the UTI bacteria (which may or may not have been acquired from the female partner, they could have been there in small numbers all along, even for years) to multiply to the point they cause the terrible urethral pain. Immediate reactions are usually due to allergy, but they are not necessarily due to nonoxynol-9 allergy. They are more likely to be due to an allergy to latex.
Many men would say, "But I'm not allergic to latex." The problem is, they are when they get a large dose of it. Latex is not just present in condoms. It is also present in a large variety of common foods, especially tropical fruits, such as bananas, mangoes, and papayas. Take the woman of your dreams to an exotic tropic island, woo her with a tropical fruit buffet, make passionate love while wearing a latex condom, and you're asking for trouble.
The good news about allergic reactions to condoms is that once you have had one, you can avoid future problems. Just use sheepskin. They're more expensive. If you've had this problem, you will say they are worth it.
The bad news about urethral irritation in men is that it can be due to a bacterial infection. Changing brands of condoms, or avoiding sex altogether for that matter, won't make a difference. Just about the only way to get over a UTI is prescription antibiotics, and it is very important to take all the antibiotics you are prescribed. Bacteria reproduce as often as every 20 minutes, so they "evolve" very quickly. Some bacteria may be able to survive one antibiotic, but not another. The bacteria that develop an ability to survive both antibiotics (you will usually be given a combination of bacteria-killers) can pass on that trait through "bacterial sex" with their neighbors. If you take antibiotics long enough to kill all the friendly bacteria but not long enough to wipe out the potentially resistant bacteria, you can wind up with a more painful infection that will be harder to treat.
What do men need to know to get over this problem more easily and faster?
For crying out loud, don't start sticking things up your penis. This just moves the bacteria you excrete right back to the places from which you got rid of them. The tiny abrasions made by "irrigating" your penis provide a place for remaining infectious bacteria to grow. If your problem was originally an allergy, this ill-advised practice can give you an infection to replace it.
Avoid sexual intercourse until you are over your infection or allergy. This usually takes about two weeks. Don't infect your partner.
Don't bother with cranberry juice, unless you happen to like unsweetened cranberry juice (sugar feeds bacteria). It doesn't have much on an effect on men's urethral infections.
If it hurts to sit down, buy a ring cushion like those used after hemorrhoid surgery.
Take it easy. This problem actually is a big deal. You need to recover as if it were an illness just as serious as the flu or a broken bone.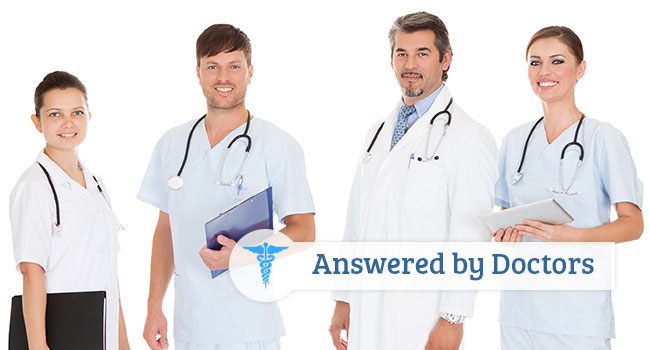 Czaja CA, Scholes D, Hooton TM, Stamm WE. Population-based epidemiologic analysis of acute pyelonephritis. Clin Infect Dis. 2007 Aug 1. 45(3):273-80.
Still have something to ask?
Get help from other members!