Eyes are the window to the soul, so finding the right eyeshadow to enhance and compliment the color of your eyes is essential. Learning how to match eye shadow and eye color can be somewhat tricky because there are so many choices.
Finding the right eyeshadow to enhance and compliment the color of your eyes
Whether you have dark eyes, blue eyes, green eyes or hazel eyes there are eye shadows that are designed and coordinated for each eye color. There are also many different forms of eyeshadows that are available in cream form or higher pigmented forms like MAC, which are made to be more vibrant in color and longer lasting. Whatever your preference is, there are different ways you can choose which eyeshadows will accent your eye color and make them stand out.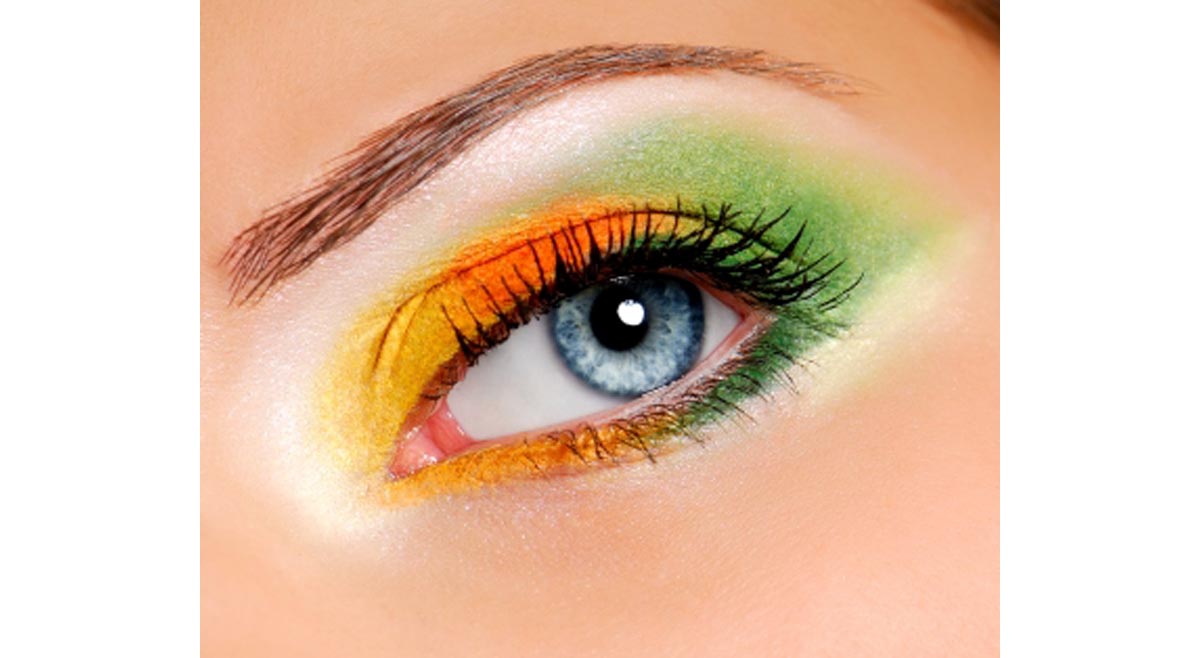 Accents in Eye Color
Each one of us has a general eye color, but many people also have other accents of color within their eyes. Often exotic brown eyed beauties have undertones of gold or green.

Blue eyed mavens can have accents of gray and green. Women with gorgeous honey colored hazel eyes have a multitude of different colors and often their eyes change colors.

Green eyed beauties often have specks of orange or brown within the color of their eyes. Therefore, with so many different accents it can often be difficult to determine which eye shadow looks best. 

In the article, written by Chrissy Dolezal, she discusses a chart composed by Makeup Artist Robert Jones, which gives examples of the eye shadows best for your eye color (Jones, 62).
Blue: Rich warm browns, warm taupes and soft peaches
Green and Hazel: Golden browns, warm taupes, deep purples, soft peaches and soft violets.
Grey: Charcoal, cool brown and purple.
Brown: Knock yourself out...you lucky women get to wear any color you want!
The best way for a woman to learn how to match eyeshadow and eye color is by determining two factors. These factors are the eye color of the individual and the rest of their features, such as hair and skin. Just because someone with blue eyes and dark brown hair looks good with a certain eye shadow does not mean it will look the same on someone else with different hair color, eye color and skin color.
Choose eyeshadow according to the color of eyes
Dark eyes
Women with dark eyes, usually have darker skin tones as well, therefore they can get away with more variety then someone with lighter eye color, skin and hair. The colors that tend to be more complimentary towards women with darker eye colors are eye shadows that are opposite to the person's eye color.

Therefore, someone with dark eyes would usually go with a smoky grey or dark eggplant color of eye shadow. For some of us, these can be a bit extreme, so there is nothing wrong with sticking to the good ole browns and neutral colors.

Neutral colors like browns and warm bronze colored eye shadows are a great way to enhance your eye color, while not feeling as if you are overly made up.  They also add a nice touch of color that can look more natural.
Blue Eyes

Women with blue eyes look best with warm brown shades and peach colored eye shadows. This is because these colors are complimentary colors to the color blue. When the eye shadow is applied it makes the eyes stand out.
Green Eyes/Hazel Eyes

Women with green eyes or hazel eyes look best with golden browns and deep purples. The purple colored eye shadows offset the color of green in their eyes and the other highlights of color within their eyes.
Types of Eye Shadows
Whether you are looking for long lasting eye shadow or one that stays put without smearing and ending up somewhere other than your eyelids, there are many varieties available. 
Below are a List of Different Eye Shadows and their Purposes:
Cream Eye Shadows- Stay put and usually last for numerous hours without fading
Pigmented Eye shadows- Concentrated in color and usually very vibrant- not for those who are afraid of color; a little goes a long way.
Powder Eye Shadows-Less concentrated, but delivers just the right amount of color; Color tends to fade after awhile.
Liquid eye shadows- These are in liquid form during application and dry to a matte finish; these are better used by professionals or people who are pros at applying makeup.
Cost Effective Eye Shadows versus High End Cosmetics
It all boils down to personal preference and how much money you would like to spend on cosmetics. Most of the brands found in the drug stores have similar; if not the same ingredients then do the high end department store cosmetics.

If you have the extra money and would like to try an expensive brand like MAC, eBay has excellent prices on samples. You can mix and match as many samples as you would like. This allows you to try an expensive brand without spending tons of money.

This is great because you can see if you like the colors you purchased, and how it stands up against your regular brand of eye shadow. If you like it, then you can invest in purchasing the larger size.
READ Spring 2010 Makeup and Hairstyle Trends
Eye shadows to Match Wardrobe
When purchasing an eyeshadow it is important to take into account the color of your clothes in your closet. You don't want to buy eyeshadows that clash with your clothing.

Avoid bright, garish colors of eyeshadows because these will not do justice for the color of your eyes. They will only draw unwanted attention to your eyelids.

The best rule of thumb to follow is to always stick to neutral eye shadow colors if you have a dark colored lipstick.

The same holds true if you have dark colored eye shadow, then using a neutral lip color would be ideal.

Too much color can make a person look overly done and less natural. It also takes away from the main focal points attempted to play up certain features.
 
Eye Shadow Charts (source: daynasminerals.vox.com)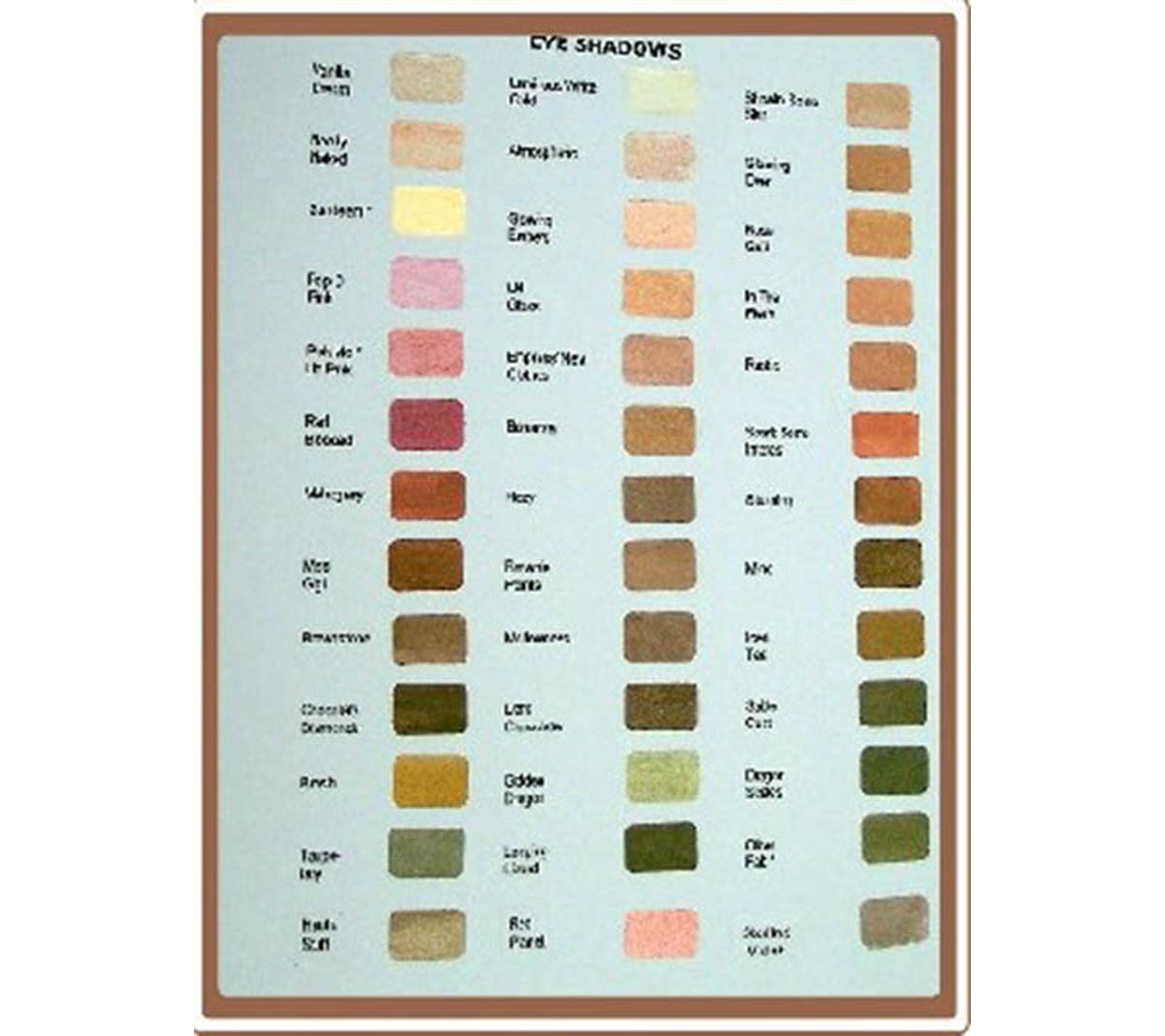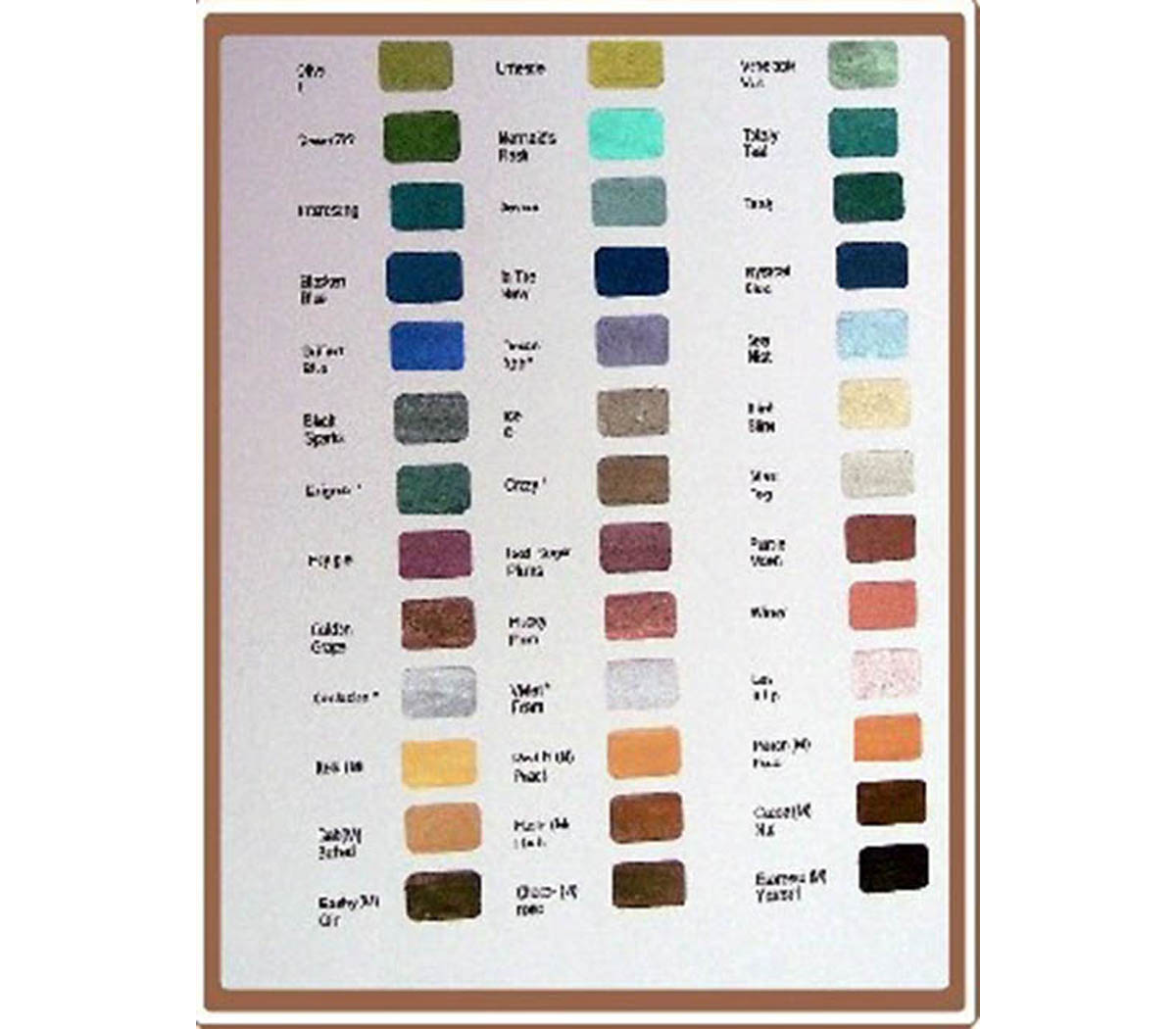 In Conclusion
When women learn how to match eyeshadow and eye color they are able to accentuate their eyes by bringing out the other colors within the eyes. This helps to define the eyes and make them stand out in a subtle way. Eyeshadows can be used to add a dramatic effect to the eyes, and it can also be used to give them just enough color to help them stand out. There are many different forms of eyeshadows, from creams, to liquids to powders and highly pigmented types. Therefore, it is up to you to choose the form that is right for you. Many eyeshadows are made with similar ingredients, so although the higher priced eye shadows may be popular, there are also good brands that are found in drug stores. If you are not fond of the colors chosen for your eye color, neutral colors also work well for any eye color and match just about any wardrobe.
 
Love to Know authors, "How to Buy Eyeshadow,"
Tamara Warta, A.K.A. Twarta "Best Eyeshadow Colors for Blue Eyes," LovetoKnow.com
Dolezal, Chrissy. "Choosing Eyeshadow Colors," Published August, 27, 2007. Accessed December 19, 2009. Suite101.com
cosmetics.suite101.com/article.cfm/choosing_eyeshadow_colors
makeup.lovetoknow.com/Best_Eye_Shadow_Colors_for_Blue_Eyes
buy.lovetoknow.com/wiki/How_to_Buy_Eyeshadow