Holiday makeup isn't any more complicated than regular makeup, per se — but it needs to be hard-working, it needs to be simple, it needs to last all day, it needs to be special and, apply-able with your fingers. So, what should be in your kit?
Beauty guides at this time of year are usually full of sparkly how-to's - how to create the perfect glittery nails or super sparkly smoky eyes or ombre lips — but what we want, or what most of us really really want, is to look our very best, in the shortest amount of time possible, with the smallest amount of effort possible. After all, we've got presents to open, turkey to eat and eggnog to drink, right? Don't want to be spending hours and hours perfecting the perfect cat's eye flick or nail art when there are more important things to be getting on with.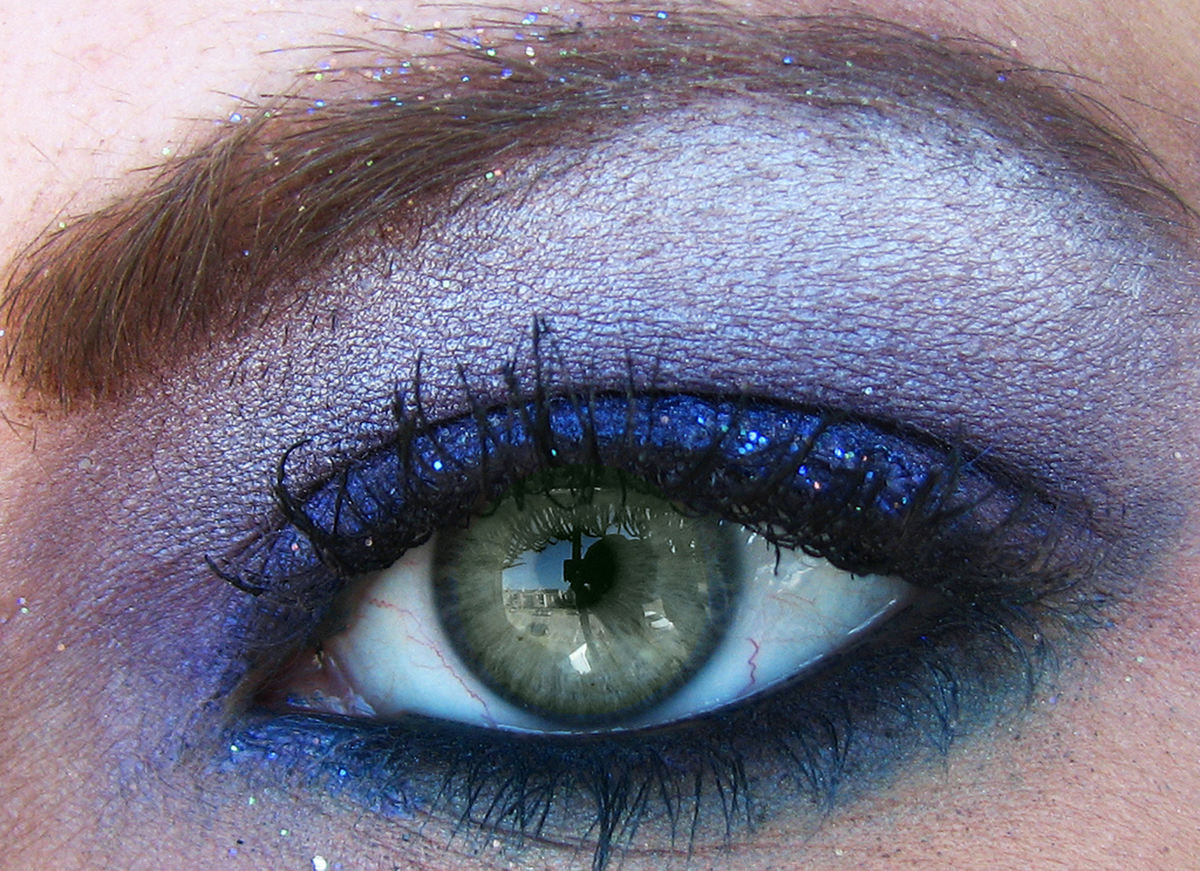 So, what do you need in your holiday makeup kit? Well, you can get away with just five products, if you're happy with a glowy, natural look for your Christmas pictures. Then, you can just throw a few additional products into your bag if you want to jazz up your look for dinner or for drinks in the evening. It's really that simple!
Your Essential Kit
Eye Brightener
Tinted Moisturizer
Blush
Brow Filler
Mascara
To start off with, dab a little eye brightener around your eyes, using gentle dabbing motions — rubbing drags the skin and can emphasize dark circles, so it's best to tap to disperse any fluid sitting underneath the eyes, which'll make you look more awake. Let it sink in completely, then use your fingertips to apply a tinted moisturizer to skin in light, sweeping circular motions. You won't need to use a mirror, ideally, as the idea is just to hydrate skin but to add a little extra coverage. Again, leave it to sink in.
Next, you can add a blush. Again, if you use a cream blush that's just a shade or two darker than your lips, you can get away with not using a mirror. Smile, then use your fingertips to apply the blush to the apples of your cheeks in circular motions, sweeping the color up towards the hairline. Then dab the blush onto the bottom lip and smack your lips together to add a little color to your mouth.
Now, unfortunately, you gotta use a mirror! Fill in your brows using a little brow kit. First, use the little brush (most kits will have a brush) to brush your brows so that the hairs are all facing the same direction, then use the pencil to draw little feathery hairs if there are any missing hairs. Finally, use the powder to fill in the gaps.
A pair of strong brows will instantly make you look more "done", even if you don't have any more makeup on.
See Also: 7 Simple Makeup Tips For The Office
Then, a few coats of mascara to finish. Whether you choose a curling mascara or a volumizing mascara or a super fancy argan oil mascara is entirely up to you - whatever works best for you and whatever you find lasts the longest will be just fine. Once you're finished, spritz your face with hairspray or a setting spray.
Continue reading after recommendations