From the runway to the red carpet to everyday life, woman are always wanting to keep abreast of the latest and greatest fashion trends for any particular upcoming season.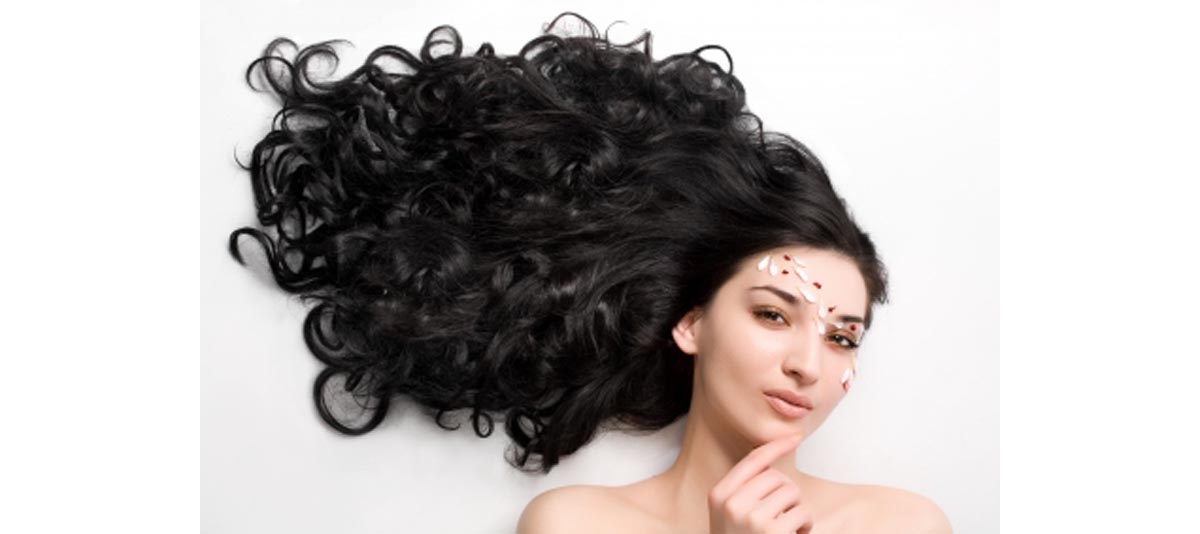 Figuring out the latest and most coveted looks for spring 2010 makeup and hair trends is always determined by celebrities, fashion models, designers and the region in which a person lives.  The following article will outline the latest hair and makeup trends which will allow a woman to keep up with fashion and look her best doing it.
What's New for Spring 2010?
Peach lips were all the rage at New York Fashion Week this past spring and the color will look stunning on a woman with pale, fair and medium skin tones.  For those with a darker skin tone, a deeper shade of peach will look equally as good and compliment the complexion.  The look is great for both day and night and there are several low cost options available at your local merchandise store.
 
Goddess hair, which is crimped in texture and looks fabulous on women with a slight natural wave or curl to the hair.  The same look can be achieved using a special curling tool or by doing pin curls allowed to dry natural and tousled when dry, spritz with a light hold curling spray for extra body.
 
For a slightly edgy look, certain fashion designers debuted bold neon shades of eyeliners on runway models.  The look is edgy and when done heavily looks good on those ladies hitting up the local dance club.
 
Purple lip colors which are both vibrant and fashion forward are the newest trend for lip colors.  Shades of purple-gray, cool lavender, dark red-purple and almost nude purple shades were very popular for many designers this spring.
 
"No Makeup" Makeup:  designers favored a bare makeup look using light shades of gold all over the face which is both natural, minimalistic and flattering to women of all skin tones.
 
Under Eye Liner:  the look is best done when paired with bold sweeping eye shadow colors and gives a woman a look which sets her apart from the crowd.
 
Red lips: various different shades of red lipstick will wake up the face and look refreshingly sexy.  Choose a shade that best suits your skin tone and bring out your inner Marilyn Monroe.
 
Faux Bobs:  women enjoy changing their hair style and this is a different option which will allow a woman with long hair to enjoy something different, without making the permanent commitment that comes from cutting length off the hair.
 
Pale, bronze colored eye shadows were all the rage on the runway in New York.  With a single shade to compliment the eye color, it will make the most of a woman's fabulous peepers.
 
Flat-ironed ends make hair look shiny and healthy and is currently a popular trend among Hollywood actresses and the same results can be achieved at home using a flat iron and thermal protection products.
 
Hollywood trend-setters and starlets have been debuting varying shades of green eye shadow in recent months.  Using a combination of black eye liner and muted shades of green eye shadow around the eyes gives a smoky, Grecian look which is sure to set you apart from the crowd.
 
White eyeliner is popping up all over the scene and the trendy way to apply it is inside the inner rim, inner corner and on the top of the lid to "wake up" the eyes.  Makeup artists use white eyeliner to highlight the color of eyes and give the woman a "pop" in contrast to old, boring neutral shades of eye shadow.
 
The pin-up comb over showed up on many runways this spring, it is done by taking hair from the back of the head and pinning it forward to where it tousles over the forehead, it is sexy, easy and laid-back, perfect for women looking for something different and casual.
 
Silver eye shadow which has become popular with young actresses and singers like Beyonce and Lady Gaga.  Silver is an adventurous choice and will impart a dramatic, shimmery look to the eyes that is sure to get attention.
 
Black eye shadow which is a welcomed change in contrast to the traditional smoky eye shadow look which has been predominantly popular in the past few years.  The look can be tricky to pull off so it is best to practice before debuting such a dramatic and different trend.
 
Silver beaded hair bands were also seen on models at fashion week this spring.  A customized hair band with long strings of beads creates an elegant, understated style which is perfect for an evening out on the town and is easy to use when a touch of glamour is needed to set you apart from the crowd.
 
Braided buns have been popular among young actresses and are youthful and whimsical.  It is simple to do and can be done even by an armature, simply put into a high pony tail, braid the entire length of hair and coil around the top of the head and fasten with bobby pins, mist lightly with hair spray and you are done.
 
Pinned back finger waves are also another popular hair trend being seen this year all over the runway.  The look is delicate, classic and good for any type of environment from a social gathering to an everyday laid back look and gives a woman a look of simple, polished elegance.
 
Coral eye shadow is another trend for this spring and looks great on women of various ages.  The key to remember is to use a lighter shade on the lid and deeper orangey hues along the crease, perfect for day or evening when paired with bold liner and lash lengthening mascara.
Read More: "Hair Vitamins" for Healthier Hair and Faster Hair Growth
Overview
Spring 2010 makeup and hairstyle trends tend to go from one extreme to the other; it is either natural and light or extreme and bright.  Finding a happy medium in between and incorporating the styles that would flatter your hair, skin, eye color and complexion is the best way to figure out what would work best for you.  With all the different trends available in hair colors and styles and makeup techniques, it is entirely possible for a woman to employ a variety of different trends and create a look which is unique and complimentary to her personal style and preferences.  Do not be afraid to step outside the box and incorporate some of the latest trends and take risks and dare to be a better, trendy you.