Daily routines seem to be a pretty popular topic with beauty bloggers and Youtubers, so I thought I'd share my personal routine with you just to give you an insight onto how I do it — without spending much money!
Browsing beauty blogs, there is one topic that comes up over and over and over again; get ready with me and daily routines. So, I thought I'd join in on the acton and give you a quick glimpse into my daily life — boring as it may be.
Now, I don't use expensive makeup. There are many things in this life that I'd love to spend more money on, including shoes and bags, but I also have a home to run and Renovate, y'know? I've had Benefit makeup, and I've had Soap and Glory makeup, and I've had Revlon makeup — and I've found that although Benefit is good, it isn't any better than a lot of medium priced brands I've tried. Plus, I'm a bit against paying £25 — or $35 for mascara. But if your budget is more than mine, you do you, girl!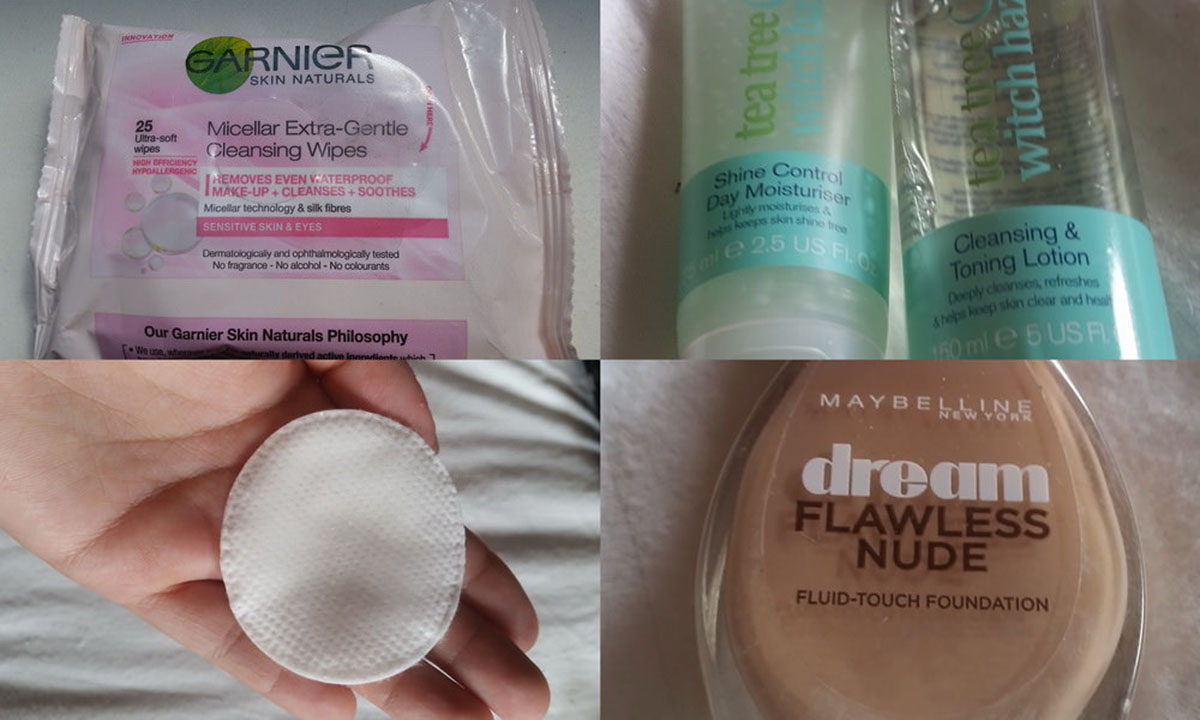 Cleansing And Prepping
At night, I cleanse my face with a tea tree and witch hazel 2 in 1 cleanser and toner. It's from a drug store, and it's an own brand, but it works wonders for me. I have oily, combination, weird skin and I need something to stem the oil, and tea tree and witch hazel are great ingredients for that. They're also useful spot preventers. I drip a little onto a cotton pad, then use a night treatment gel, which has a really light texture, that contains the same ingredients. I take makeup off using super soft Garnier micellar wipes, which actually have silk extracts. In the morning, it's the cleanser again, and then a daily shine control moisturizer. 
If you have problems with oil, I'd recommend using a moisturizer similar to this, because it isn't creamy, yet it's still nourishing enough for my skin.
'The Face'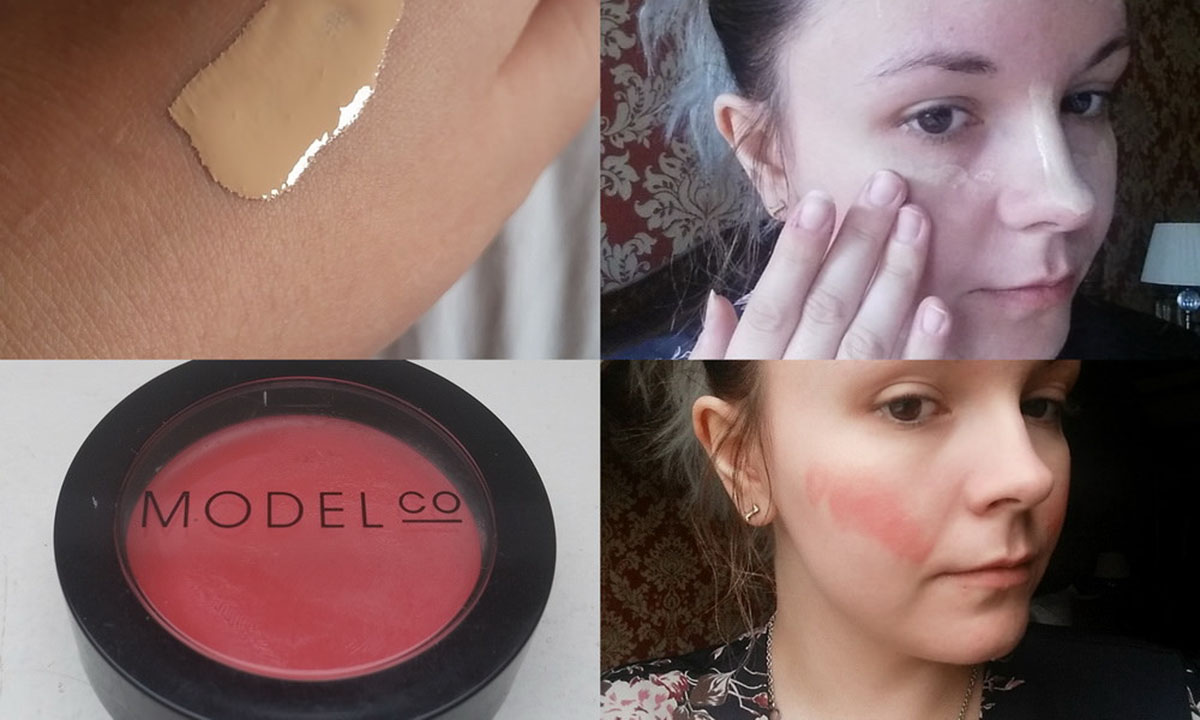 If I'm feeling energetic enough to put foundation or any kind of base onto my face, then I'll dab a little bit of this Baby Skin pore smoothing primer on by Maybelline. Yeah, it's marketed towards teens, but it has the exact same feel on my face that the Benefit Porefessional has, except it isn't skin-colored. It smoothes out your skin completely — the only thing I'll say is that it can make your makeup slide around a little bit if you put it on too quickly after applying, or if you use it on your eye area (don't, use a shadow primer instead). So, make sure you let it sink in before applying anything else.
I then use a teeny tiny little bit of this really thin liquid foundation (give it a good shake first), by patting it all over my face in the pattern shown below, then blend into any dark or pigmented bits. I don't put it everywhere, because I don't want to look like a pancake. It's rare that I'll contour, because I am very, very new to it, but I always apply a dab of blusher — I love this ModelCo lip/blush duo (I keep one in my bag and one in my makeup bag, I love it that much) to my cheeks, either in the form of a blush or a bronzer.
Continue reading after recommendations