A makeup bag containing all of the products outlined below will easily take you from work to play and out on the town in a flash. Read on to find out whether you're fully stocked and if not, which products you need to go shopping for!makeup-cosmetics
Whether you're looking to create a daytime look perfect for shopping with the girls or a look that'll take you straight to the bar, having a well-stocked makeup bag is key. If you're missing a product or two, you'll still be able to get the look but your makeup might not have the staying power or "wow" factor than if you had the full kit - so here's what you need to know!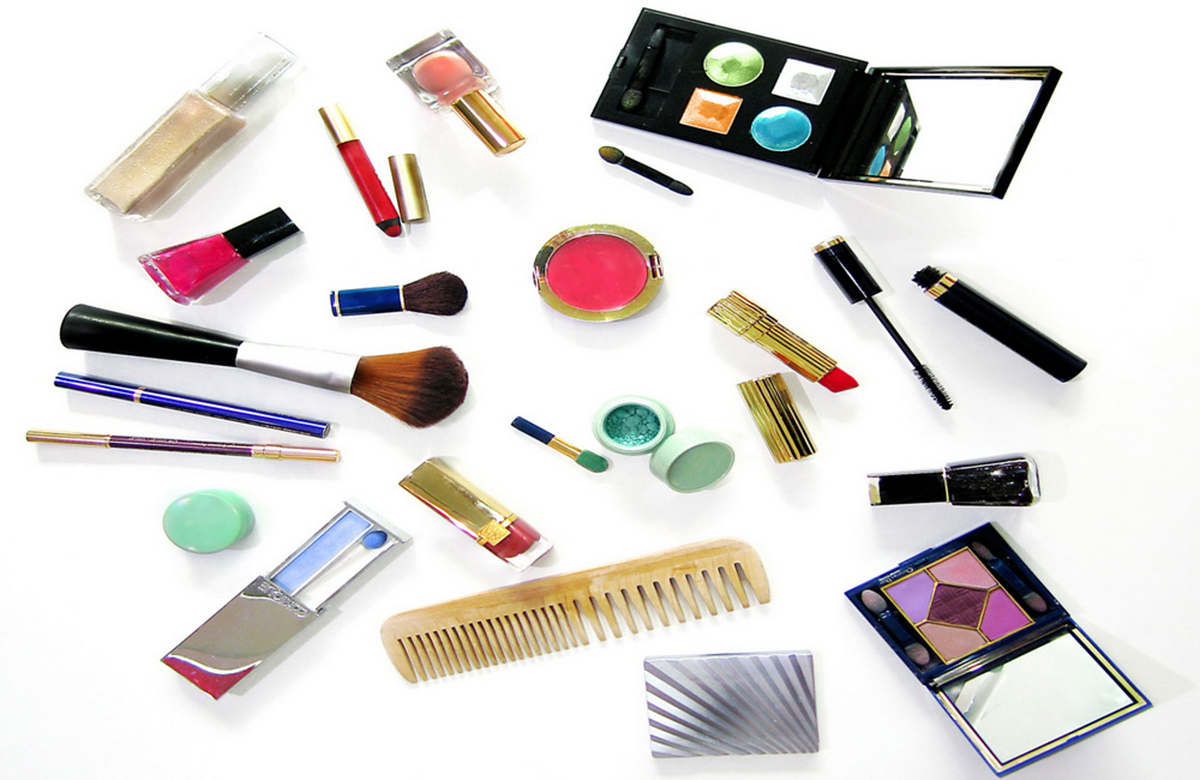 Moisturizer
Yep, it isn't a piece of makeup, as such, but it's still a vital part of your kit. Without it, your makeup will slide off your face - it acts as a base, even though it isn't one.
If your skin is dry and you don't use foundation, your makeup will flake off - and if your skin is oily and you don't use a mattifying foundation, it'll rub right off of your skin.
Rub it in in light, upwards, circular strokes and leave to sink into the skin until you can no longer feel it sitting on the surface of your skin.
Primer
Primer is just perfect for blurring your skin, helping to improve tone and texture and hiding pores and pimples. If your skin is fairly good, you can use it alone without foundation as it'll just help to improve what you already have. If not, you can use it under foundation. There are a few types: blurring primer, base primer and mattifying primer. Keep in mind though that not all primers will work for everyone: blurring primers are fab, but if you put makeup on top of them it can often rub off if you touch your face.
Foundation
Whether you choose a light tinted moisturizer, a BB cream, a CC cream, a cream to powder foundation, a liquid formula or a gel/mousse formula, the next piece of kit you need is foundation. Generally, if your skin is poor or if you need to hide redness, uneven skin tone or lumps and bumps, you'll need a slightly heavier formula. If your skin is oily, combination or just needs a little bit of TLC, go for a lighter formula like a tinted moisturizer or a BB cream.
Blush
Blush or bronzer, one of the easiest ways to make yourself look brighter and more awake is to add a sweep of color to your cheeks. Pinky red hues are perfect through the winter months as they add a flush of color that makes it look as though you just stepped inside from a long walk in the cold.
In summer, bronzer mimics the tan that you get in the sun and makes your skin look beautifully sunkissed.
Corals and blush that has a slight orangey hue are also lovely through the summer months.
See Also: 6 Common Makeup Mistakes And How To Fix Them
Liquid Liner
One of the easiest ways to make yourself look put together is with a slick of liquid liner on your upper lash line, whether you use put any other makeup on or not. Start at the inner corner of the top lash line, then slowly draw across the top of the lashes, ending in a flick.
Continue reading after recommendations