Are you having problems loving your body? This article is for you!

I received an email from a woman who asked me to write this article. She wrote, "My issue is I hate the way my body looks.  I have cellulite (dimply ugly looking skin), and I feel ugly when I look at it.  I have tried to get a simple mindset that I can practice everyday but I end up isolating myself from social events where I have to wear summer clothing.  Summer is again upon us (perhaps she lives in Australia, as our Winter is upon us) and I am terrified to expose any part of myself.  I am sick and tired of having this issue effect my life."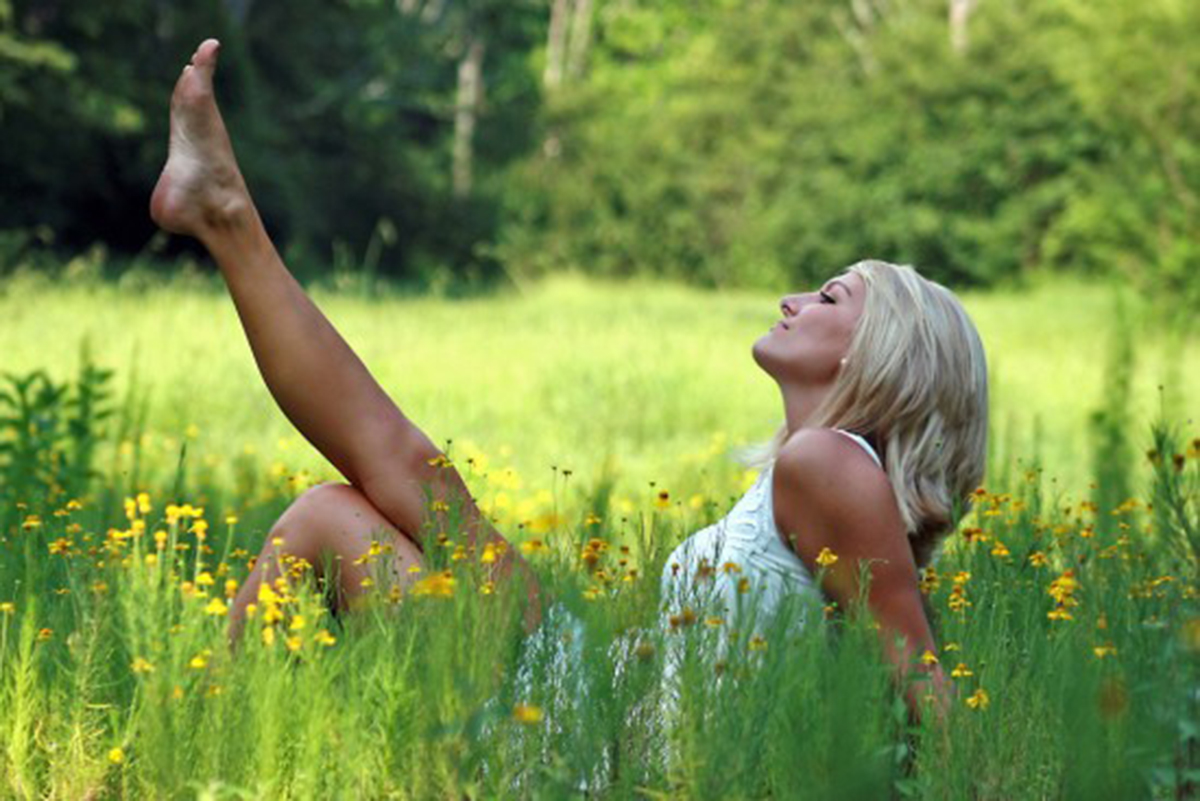 In our culture, it is extremely difficult for women to grow up accepting their bodies. While we all know that the "perfect" bodies in ads and commercials are airbrushed, these examples of bodies often deeply affect our feelings about our own bodies.

On top of this, many men define their worth by how their partner looks. These men might be overweight and out of shape, but their woman better look great! Not only are these men defining themselves by their woman, but also by other externals such as how much money they make, the car they drive, and the house they live in. The woman is just another possession in a long line of possessions that they need to define their worth. Since they are not defining themselves according to their inner qualities - their kindness, compassion, generosity, sensitivity, curiosity, warmth, and so on - they are also not seeing the worth of a woman according to her inner qualities. Her worth to him is in how she looks.

Women who also define their worth by their looks and by how a man feels about them are very susceptible to their self-esteem being attached to their body.

So, here is what I want to say to the woman who requested the article:

"Until you spent time practicing Inner Bonding and discovering the incredible beauty of your essence, you will continue to attach your worth to your body. And you will continue to attract men who also define you according to your body, and who also define themselves externally. When you learn to love yourself - your true essence - then you will have a much easier time loving your body. Your body is the house of your soul, and when you love your soul, you will naturally do all you can to create a healthy house for your soul. But a healthy house is not necessarily a perfect looking house. Cellulite is often hereditary and has no actual affect on the health of your organs. When you learn to love who you truly are aside from your body, you will learn to value the house your soul lives in. While you may never love how cellulite looks, this can become irrelevant to how you feel about yourself and your body. But you cannot learn to love your body without learning to love yourself."
Read More: What is The Best Diet and Workout for Your Body Type

Do you really want to attract a man who values you for your smooth skin rather than for your wonderful inner qualities? Do you really want to worry about his love as you get older and lose your smooth skin? If you want to attract a man who genuinely loves you - who you really are - then you need to love yourself first. Imagine the relief when you attract a man who fully loves and accepts your body because he loves and accepts YOU!