Many people spend their lives avoiding their core pain because of their false beliefs about it. Discover the truth about what heals core pain.
At an Inner Bonding® Weekend Workshop, a lady shared that she tragically lost her beloved son in an accident a few years ago.
"I didn't think I could survive the pain until I read that love never leaves - that I need to keep my heart open so that I can continue to feel his love for me and share my love for him. Doing this has made his loss manageable for me, and, in fact, I'm doing great! I have new passions in my life and am fully enjoying my life while continuing to love my son. I feel him right here, in my heart, all the time, and that gives me peace."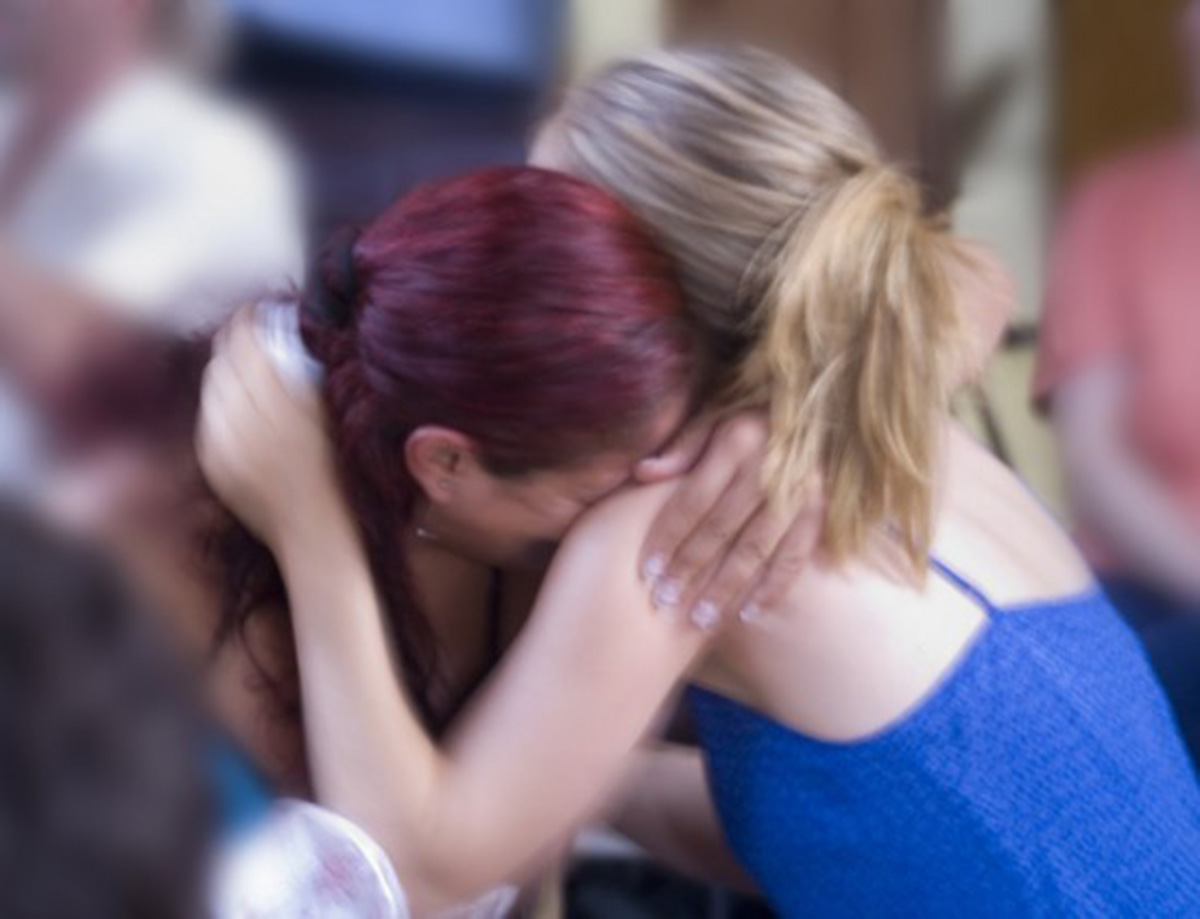 Because we all had much core pain as children, such as loneliness, heartbreak, helplessness, or grief, and we had no way of managing these extremely painful feelings, we grew up with some false beliefs about core pain:
If I lose someone I love, or if I open to the depth of past pain, I will die or go crazy.
If I open to the depth of my pain, it will be unending.
If I open to my pain, I will not be able to function.
While these beliefs may be true when we are in our wounded self, they are not at all true as a loving Adult.
The loss of a beloved child is one of the most painful experiences in life. Yet this woman is doing well, living her life with joy and inner peace. I was so pleased that she shared this with the group, as it is a wonderful testament to the power of love and the power of our spiritual connection.
There is only one way that core pain is manageable, and that is with love.
Love does not go away just because someone dies. Love is the essence of who they are, and while it is very painful to no longer be able to physically see them and hug them, their love is not gone, and our ability to express our love to them is not gone.
Because of the false beliefs about core pain, most people spend their lives finding endless ways of avoiding their core pain. And all the ways we avoid our core pain cause our wounded pain. Ignoring your feelings by staying in your mind rather than your body, using substance and process addictions, handing to others responsibility for your feelings and for defining your worth, judging yourself - all are forms of self-abandonment and all lead to anxiety, depression, anger, emptiness, aloneness, guilt and shame.
The wounded pain goes away when you embrace your core pain with love.  Your everyday pain - the heartache of others' unloving behavior, the sorrow of seeing the tragedies of life, the grief of various kinds of losses - CAN be managed with love.
Love is God and God is Love. When we open to learning with our spiritual Guidance about loving ourselves, we are automatically inviting the present of Love into our hearts. It is Love that heals, Love that enables us to manage our core pain, Love that enables us to move on with life when tragedy strikes. Without Love, we can go crazy, or not be able to function, and the pain will be unending. Without Love, life is just too hard without our various addictions.
Love is everywhere. We live in a sea of Love. It is who we are in our soul, and what we are in our Spirit. We just need to open to learning with our Guidance about loving ourselves to feel the Love that is always here for us.
Love is what allows us to move through core pain and into the joy of life. Love is what allows us to let go of addictions and our many ways of controlling.
Love is what this journey here is all about.