The m-Health industry is expected to grow to a net worth of 18 billion dollars by 2018, with already fifty percent of physicians resorting to mobile health applications to assist their clinical practice.
The World Health Organization recognizes that e-Health — the application of Information and Communication Technology for Health — has a great potential to promote healthy lifestyles, improve healthcare provider decision-making, and empower patients by improving access to medical and health information. E-health can also enhance the quality of care by facilitating instantaneous communication to remote locations, as well as curbing costs through improved efficiency and behavior change communication promoting preventive health.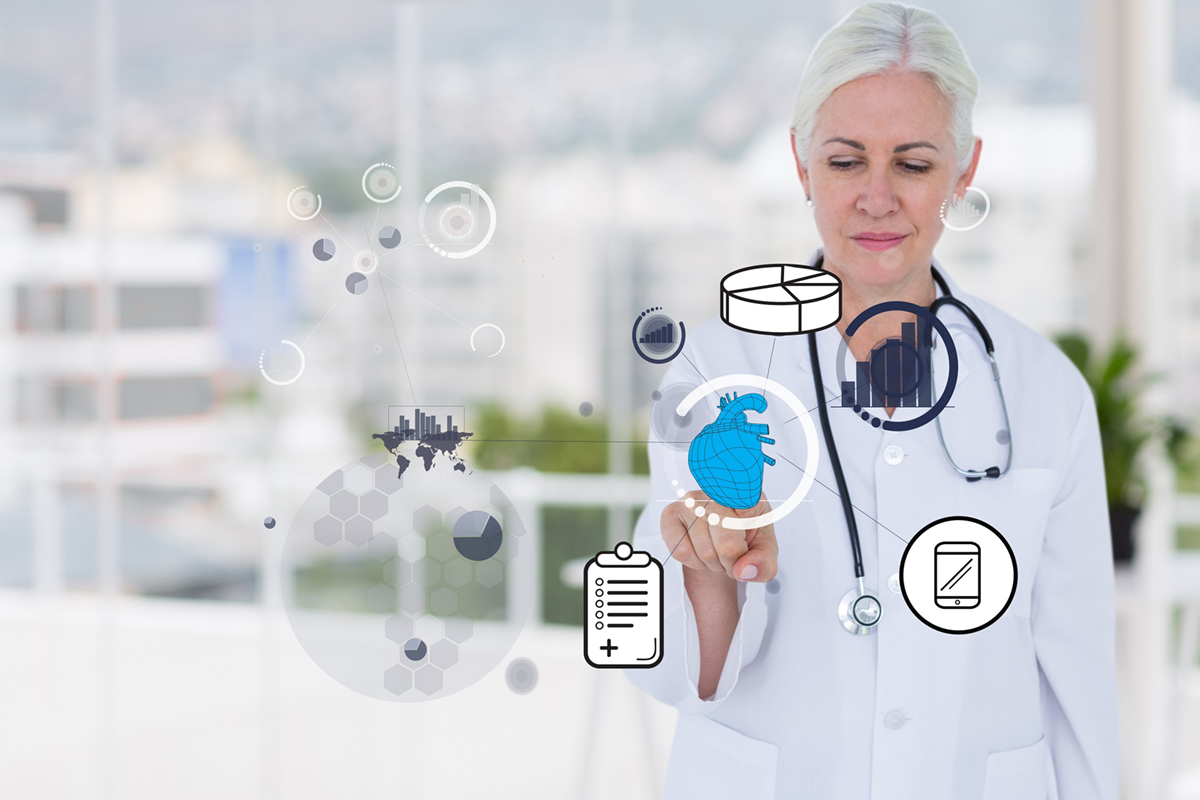 The initial push in e-Health was using the internet to provide better access to information. The fruits of this era are the Health Information System (HIS), Electronic Patient Health Records, open access to electronic medical journals and the like. Until 2008 however, the penetration of the internet was 21% globally, with a huge digital divide creating a gulf between the developed west (73% penetration in North America) and the lower and middle income countries of the east and the south (5.8% in Africa and 14.0% in Asia).
The rapid uptake of mobile technologies (literally termed 'leapfrog' technology) has gone a long way to bridge the divide. The worldwide penetration of mobile users was 49% by the end of 2007. According to the GSMA, mobile devices had a penetration of around 63% by 2016.
Public health bodies are investing a lot of thought, effort and resources to make the most of this boom. Educational institutions, research bodies and regulatory authorities are building apps that can support health professionals working in remote areas by providing information, tools to aid clinical decision making, resources to stay updated on medical literature, enhance patient communication and improve patient follow up. In addition to these, a range of applications are available that promote healthy lifestyles and health seeking behavior in patients.
The UN Foundation defines 6 broad inroads by which m-Health can impact health in developing countries:
Education and Awareness,
Remote Data Collection,
Remote Monitoring,
Communication and Training for Healthcare workers,
Disease and epidemic outbreak tracking and finally
Diagnostic and treatment support.
There are plenty of case studies demonstrating the positive effect that these programs have at ground level. A remote monitoring application given to TB patients in Thailand increased medicine compliance to 90%. In another groundbreaking endeavor in Andhra Pradesh, India, information gathered by real time tracking of incidence of Japanese Encephalitis was used to prioritize vaccinations based on clustering of cases. A lot of research is also going on in m-Health applications. More than 300 clinical trials are going on, over half of which targets the aging population. The evidence says that there is a definite positive role of these apps in the management of diabetes type 2, cardiac disease, obesity and mental health. 
READ The Most Recommended Medical Apps for Medical Doctors
In the meantime a parallel m-Health industry has also mushroomed with thousands of developers bringing out apps every other day. The AppStore on iOS and Google Play on Android devices now feature thousands of health related apps directed both at health professionals and patients.
The number has soared spectacularly over the last three years, and was 165000 last September. More than 90% of these apps are free. A quarter of the available apps focus on disease and treatment, the rest are focused on fitness and wellbeing. 
There has also been a rise in the number of apps that can be linked to social media. 
Continue reading after recommendations