Patience is a virtue and a necessity when recovering from a hip-replacement. Here's what the experts recommend to make a full recovery.
Hip replacement surgery is a surgical procedure in which the hip joint or both hip joints are replaced by an implant made from surgical grade metal alloys. It is generally conducted to relieve arthritis pain or treat severe physical joint damage following hip fracture.
What To Expect
Hip replacement surgery is not an out-patient procedure. It is an operation with a duration of two to six hours depending on the type of surgery you are having and the complexity of the replacement. Once the surgery is concluded, you will be transferred to a recovery room where you will stay for three to six hours. Once the medical staff is assured you have fully awakened and there are no complications, you will be taken to your room.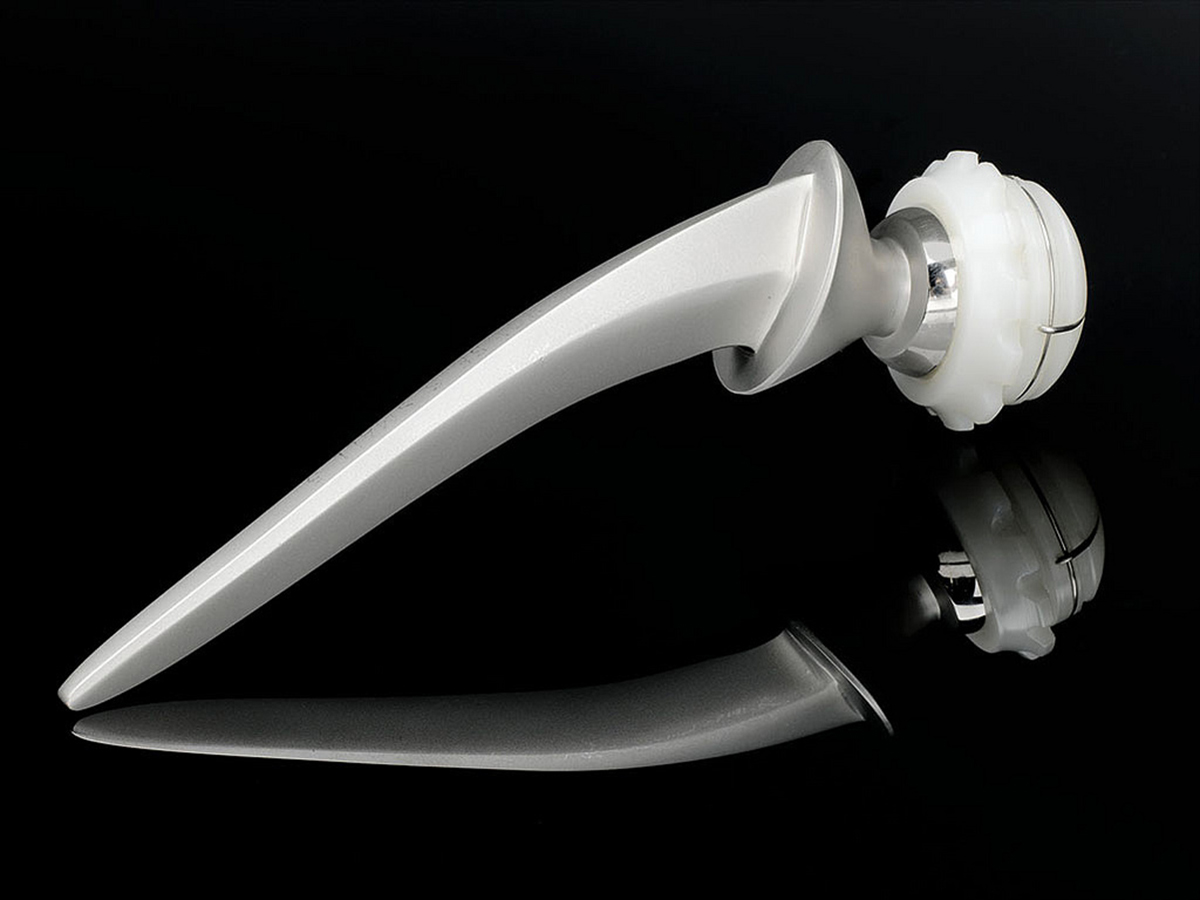 Duration Of Hospital Stay
You can expect to be in the hospital for two to five days depending on your age, how you respond to the surgery and the anesthesia, and your overall health:
If you had a minimally invasive, two-incision surgery you will probably released after two days.
If you had a primary total hip replacement you can expect three to four days.
A revision hip replacement will require a hospital stay of four to five  days.
If there are complications or your overall health is compromised, you may find that you stay longer.
The Importance Of Therapy After The Procedure
While you're in the hospital, you will begin a long program of physical therapy. The course of therapy will be specifically designed for recovery from your procedure, your age and general health. It will be designed to rebuild the muscle mass around your hip joint, improve circulation and to aid in healing of tissue and bone.
There are two types of therapy you will engage in while in the hospital. One is a regular course of respirator therapy to help clear your lungs and keep them clear until you become mobile and more active again. A respiratory therapist will work with you to show you instruments and simple tools to keep you lungs clear and to diagnose any issues with your breathing. Breathing issues are common after surgery especially when the recovery period is long duration.
The second type of therapy will be the beginning of a regular and consistent pattern of physical therapy. 
Your physical therapist will show you the correct ways to sit up, bend over and begin walking with your new hip replacement. They'll also introduce you to some simple exercises to help you resume regular activities and continuing therapy.
READ Hip Dysplasia - An Overview
Hospital Release
When you're released from the hospital, you will be briefed and given written instructions on how to manage your care when you get home. If you can, have a family member, friend or anyone who will act as a care-giver with you for this briefing. The nurse or doctor will cover the following:
Your medications and a list of when to take them
Wound care for your stitches or staples
Instructions about bathing
Diet recommendations
Review of how to move around, sit, use the washroom and other basics
Recommended dates for follow-up appointments and physical therapy
Signs of infection
Complications and what to watch for
Answer any questions you may have
They may cover over subjects depending on your overall health, your general response to the surgery and any special needs related to your condition or procedure.
Continue reading after recommendations
American Academy of Orthopedic Surgeons. Activities after hip replacement. UCSF Medical Center. Total hip replacement. Mayo Clinic. Tests and Procedures for hip replacement. UCSF Medical Center. Recovering from hip replacement surgery National Institute of Arthritis and Musculoskeletal Disease. Questions and Answers about hip replacement. Healio Orthopedics. Total hip arthroplasty demand rising on a global level Orthopedics Today, May 2010 OECD Library. Hip Replacement
Photo courtesy of Science Museum London via Flickr: www.flickr.com/photos/sciencemuseum/9672239334
Photo courtesy of Science Museum London via Flickr: www.flickr.com/photos/sciencemuseum/9672239334
Photo courtesy of Zdenko Zivkovic via Flickr: www.flickr.com/photos/zivkovic/6892578155
http://www.oecd-ilibrary.org/sites/health_glance-2011-en/04/07/index.html?itemId=/content/chapter/health_glance-2011-35-en http://www.healio.com/orthopedics/business-of-orthopedics/news/print/orthopedics-today/%7Bb5b93ea6-d765-491e-b6ce-a8df67c32494%7D/total-hip-arthroplasty-demand-rising-on-a-global-level http://www.ucsfhealth.org/education/recovering_from_hip_replacement_surgery/ http://www.ucsfhealth.org/treatments/hip_replacement/index.html http://www.niams.nih.gov/health_info/hip_replacement/#7 http://www.mayoclinic.org/tests-procedures/hip-replacement-surgery/basics/what-you-can-expect/prc-20019151 http://www.ucsfhealth.org/swf/tothip.swf http://orthoinfo.aaos.org/topic.cfm?topic=a00356