Some diets, even when they sound convincingly scientific, do not necessarily deliver on their promises. The hCG diet is one of those approaches that look good on the surface but may cause more harm than good.
Those who wish to lose weight are bombarded with hundreds, possibly thousands, of various diets, each claiming unparalleled benefits for body weight, fitness and general health. Unfortunately, the overwhelming majority of diets simply don't work in the long term. And while the shortcomings of some dieting recommendations are obvious even to uneducated people, others sound too scientific to be simply dismissed.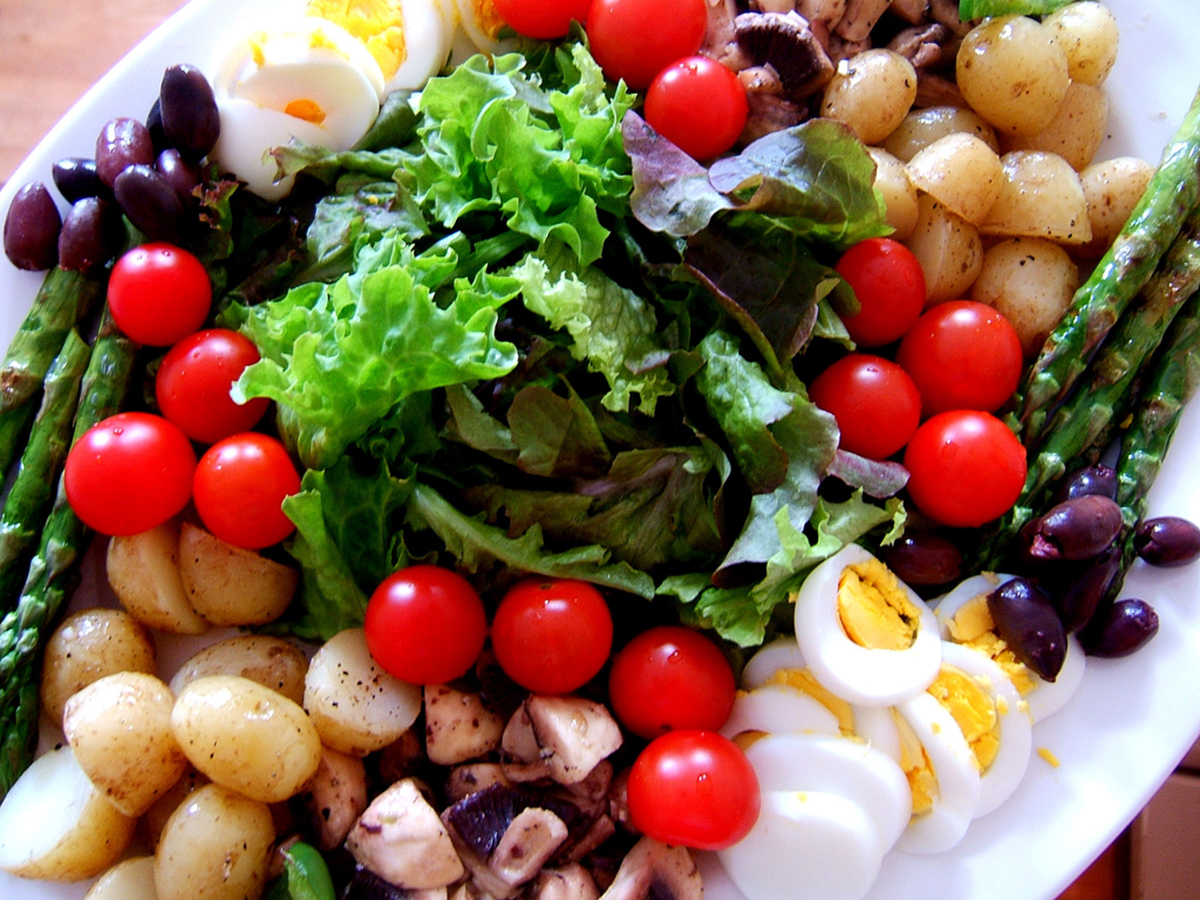 The hCG diet belongs to the latter group. It may indeed provide certain benefits for the weight loss, but they clearly come at the cost.
What Is A HCG diet?
HCG (Human Chorionic Gonadotropin) is a hormone present in large amounts in a pregnant woman. It uses up the stored fats in a mother's body to provide the necessary calories for the fetus to grow. This attribute of using stored fat is the basis of the hormone's use as a weight loss treatment. Research showed that hCG (when taken orally or via an injection) increases the metabolism in non-pregnant persons (both males and females).
Initially developed and studied by Albert Simeons, the diet is refined and now includes a four-phase fat elimination method.
      Phase 1: During this phase, a person is asked to consume as much food as possible, especially fats, over two days.
      Phase 2 and 3: Here, the daily calorie consumption is reduced to 500 calories consisting of fruits, vegetables, salads or lean meat with a daily dose of hCG hormone. This phase continues for three weeks. Halfway through this period, the hCG dose is stopped.
      Phase 4: Return to a healthy and normal diet.
HCG Diet For Weight Loss?
Though the research on the use of hCG hormones for losing weight and being a part of a diet plan is lacking, certain studies clearly show that hCG is not an effective way of promoting weight loss. A clinical study of 51 obese women was conducted for a period of 32 days. All of them were put on a 500 calorie per day diet and half of them received hCG injections. At the end of the study, it was found that there was no significant difference between the two groups in terms of weight loss, hip and waist circumference, hunger pangs or weight loss per injection. Thus, concluding that HCG does not contribute much for weight loss.
In another study, 82 healthy, pre-menopausal, non-pregnant women participated for 28 days. All of them were put on a 500 calorie per day diet. Only a small portion of them received hCG injections while others were not given any injections.
During the first week, all participants experienced strong sensations of hunger and the diet adjustments improved more greatly for those not receiving the hCG injections. During the course of experiment, two participants also experienced side effects and they both belonged to the group taking hCG injections. One woman developed ovarian cysts and the other woman suffered a severe headache. At the end of the study, it was concluded that hCG offered no advantage over the calorie restriction and the success of the diet was based on the motivation and not on hCG administration.
See Also: Isagenix Reviews: Does the Isagenix Cleanse Diet Really Work?
A lot of recommendations for the hCG diet have been mentioned in various sources, from not using any body lotions and oils to avoiding the consumption of alcohol, sugary and dairy products. Some recommendations even discourage any form of exercise. A review of such studies clearly showed that hCG is ineffective in dieting and is not recommended for use.
If you are still thinking of trying this diet, it is also advisable to consult a good dietitian or a medical practitioner before starting because of the increased risk of side effects associated with this dieting approach.
Pregnant or lactating women should avoid going on such a diet as artificially increasing HCG hormone levels in the body may pose threat to the development of baby and induce severe birth defects. It also may cause problems to the health of mother.
Continue reading after recommendations
Rabe T, Richter S, Kiesel L, Runnebaum B. Risk-benefit analysis of a hCG-500 kcal reducing diet (cura romana) in females Geburtshilfe Frauenheilkd. 1987 May
47(5):297-307
Lijesen GK1, Theeuwen I, Assendelft WJ, Van Der Wal G. The effect of human chorionic gonadotropin (HCG) in the treatment of obesity by means of the Simeons therapy: a criteria-based meta-analysis. Br J Clin Pharmacol. 1995 Sep
40(3):237-43
Stein MR, Julis RE, Peck CC, Hinshaw W, Sawicki JE, Deller JJ Jr. Ineffectiveness of human chorionic gonadotropin in weight reduction: a double-blind study. Am J Clin Nutr. 1976 Sep
29(9):940-8
Birmingham CL, Smith KC. Human chorionic gonadotropin is of no value in the management of obesity. Can Med Assoc J. 1983 May 15
128(10):1156–1157
Bradley P. Human chorionic gonadotropin in weight reduction. Am J Clin Nutr. 1977 May
30(5):649–654
Federal Drug Administration Bulletin. Vol.5, No. 2. HCG not approved for use in obesity. Washington, D.C., 1975
Albrink MJ. Chorionic gonadotropin and obesity? Am J Clin Nutr. 1969 Jun
22(6):681–685
Greenway FL, Bray GA. Human chorionic gonadotropin (HCG) in the treatment of obesity: a critical assessment of the Simeons method. West J Med. 1977 Dec
127(6):461–463
Asher WL, Harper HW. Effect of human chorionic gonadotrophin on weight loss, hunger, and feeling of well-being. Am J Clin Nutr. 1973 Feb
26(2):211–218.Photo courtesy of WordRidden via Flickr: www.flickr.com/photos/wordridden/173689495
Photo courtesy of Alan Cleaver via Flickr: www.flickr.com/photos/alancleaver/4222533261