Feeling nervous before or during sex isn't uncommon. Though it may manifest itself clearly in males, whose erection may not show if they're feeling particularly anxious, it can happen to just anyone — from virgins to people who are by no means new to the world of sex. Nervousness about sexual intercourse may be caused by physical insecurities, low self-esteem, relationship challenges, or being with a new partner and having performance anxiety.
How do you get around nervousness around intimacy, so you can enjoy the sex you want?
The answer's going to depend on the cause of your nervousness, and no tip will apply to everyone, but perhaps some of these things can help you out.
Talk About It
Sex is one of the most intimate things anyone can engage in, and I'd hope you're planning on sharing it with someone you can really talk to — whether that's a new date or your spouse of 15 years. Perhaps you're brand new to sex and are afraid you won't "perform well", it will hurt, or it just won't be fun. Perhaps you've recently given birth and aren't sure what to expect from that first postpartum sex. Perhaps you've undergone some physical changes that are making you anxious, or perhaps you're getting together with that really hot date for the first time and are worried that they're out of your league.
Whatever it is — talking about it can help. You may find your partner feels the same way, or you may discover that they think you're just perfect the way you are.
PS: Even if you're (still) uncomfortable talking to your partner about your nervousness around sex, communicating your feelings to someone else can help. Friends are good for that, but if it's really bad, a therapist can come to the rescue, too.
Learn About Sexual Techniques
If your anxiety comes from performance worries or previous experiences with less-than-electric sex, learning about sexual techniques can help you out. When it comes to your own anatomy, masturbation is a great gateway, and it can help you learn what kinds of things you personally enjoy. Beyond that, though, the internet offers a wealth of resources. For women, OMGYes is awesome, but you can also find articles about giving great blowjobs or maintaining erections for longer, and I suggest you check them out.
Tip: Stay away from, ehm, graphic adult materials when learning about sexual techniques! Those are designed to get the viewers off, not the people actually having the sex, and they're more likely to teach you how to have really mechanical, scripted, sex than mindblowing lovemaking.
Work On Being Comfortable With Your Body
So, you might perceive your penis as too small (lots of men do), your labia as weird, your thighs as too fat, that unsightly tattoo as too embarrassing to show, or your c-section scar as unsexy. You might be uncomfortable with queefs ("vaginal farts") or actual flatulence.
The thing is, sex is inherently a bit messy, and bodies are imperfect. Being comfortable with your body and all its functions should take the pressure off a bit. Sex is, ultimately, about two people coming together to share their souls or at least have some fun — and that involves bodies, just the way they are. Your partner's body is far from perfect, just like all other bodies, but you still want to have sex with them. They feel the same way about you, clearly, so please try to let go of insecurities about your own body.
What Not To Do
Alcohol might seem like a great way to ease nervousness before sexual intercourse, but be careful — too much, and it won't be fun. If you're a man, boozing before sex may also mean your erection won't be anywhere to be seen.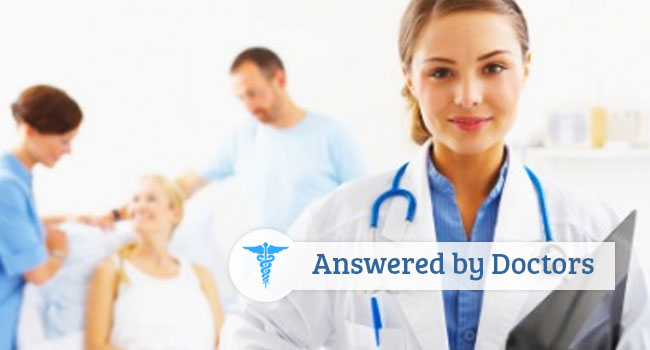 Still have something to ask?
Get help from other members!