It can be daunting to think of the costs involved in setting up a dental clinic in India. Knowing where to start can be difficult, that is why we have set up an outline of the things that would be required for a basic, well-equipped clinic. Read on.
India can be a tough place for a young dentist to start work. Not only is dental treatment still looked upon as 'optional' by most people, there are very few organized large dental chains that offer jobs to young graduates.
The options in front of a dentist that has just passed out, then, are limited to working with an experienced dentist for an often measly salary or to take the plunge and start their own practice. The cost of setting up a dental clinic in India can vary greatly according to the location, the kind of equipment being installed and the interior decoration. In fact, like any other project, there is no limit to the amount of money that can be spent on setting up a dental clinic.
Here is what dentists can expect to pay if they are looking to set up a reasonably comfortable, well-equipped clinic where they can practice in an efficient manner.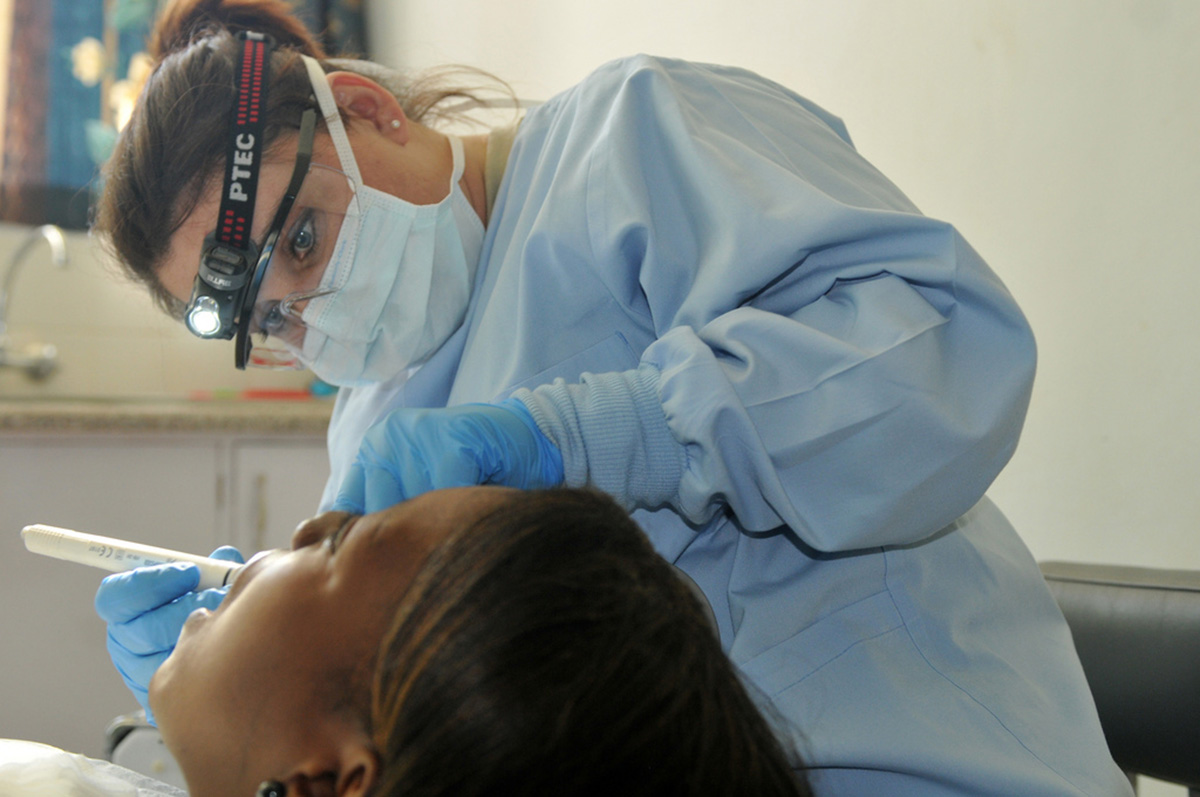 Cost Of Setting Up A Dental Clinic In India
Property
The first thing that dentists need to find is property to set up their clinic. If they are lucky or privileged enough, they would have inherited some property from their parents that can be used for this purpose or can buy it outright before they start. Having your own property is advantageous because there is no monthly rent to consider and no worries about having to shift because the landlord refuses to extend the terms of tenancy.
However, if you are like the majority of people that do not have a property just lying around for use, then look to rent in a commercial complex. The advantage of this is that a commercial complex will have more visibility and allow patients to find you easily.
Once you have established your practice, you can then look to buy that property or another similar one in a close by area. This can be more difficult if you are in a residential space.  
Try and find a space that fits your budget but do not go for the cheapest place if the location is not too good.
READ Dental Implants as a Solution to Missing Teeth
Equipment
The most expensive things that will go into the setting up of the dental clinic will be the dental chair, the X-ray and the digital IOPA sensor. Different kinds of chairs are available in India. The more expensive ones are foreign, but they may not always be the best choice.
Buy an automatic chair that is made by a reputable company like Confident or Gnatus because they are supported by excellent after-sales services. If there is another company that offers better service in your area then you can go for that as well.
Talk to a few practitioners in the area and see what they are using before making your decision. Expect to pay around 1-4 Lakh rupees for a good chair depending upon the brand and included accessories.
Continue reading after recommendations