Orthopaedic surgeons are specialist doctors who diagnose and manage conditions related to the musculoskeletal system of the human body. They mainly manage these conditions with surgical interventions, but there is more to these doctors' schedules.
Orthopaedics is a specialised surgical discipline that involves the diagnosis and management of conditions concerning the musculoskeletal system. Orthopaedic surgeons use both surgical and conservative measures to treat musculoskeletal trauma, soft tissue injuries and infections, spinal conditions, sports injuries, degenerative diseases as well as congenital disorders, tumours and infections involving the muscles and bones.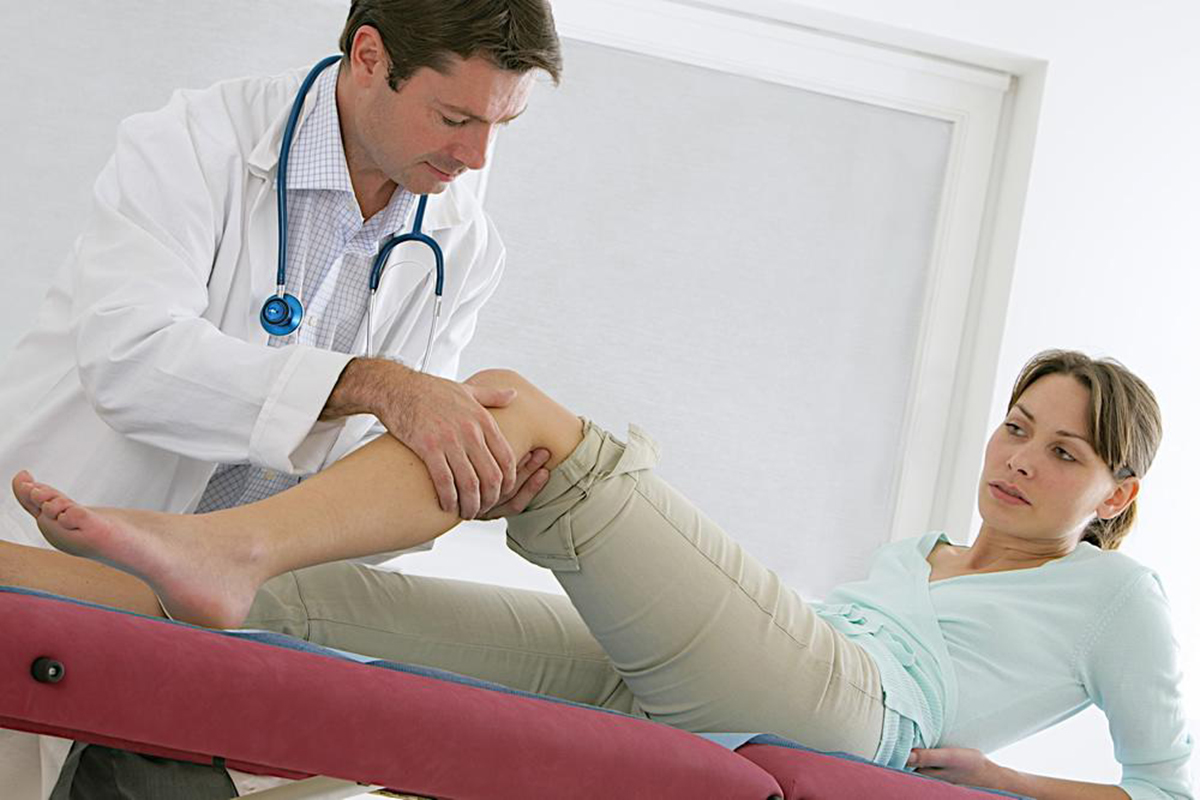 Orthopaedic surgery can require working for long hours and being on one's feet for a long duration of time performing physical labour in the operating room. One's resolve needs to be strong, and keeping physically fit is a big advantage for being able to keep up with the demands of this surgical discipline.
Training
Orthopaedic training involves first completing the 5 to 6 year undergraduate degree, depending on which country you live in, of bachelor of medicine and surgery which qualifies a student in becoming a medical doctor. Thereafter internship training of 1-2 years needs to be completed before a doctor can specialise in orthopaedic surgery.
If an orthopaedic surgery post is available at the academic institution the doctors chooses to specialise at, and if there are consultants available to mentor and train new candidates, then the Aspiring doctor can apply for such position. If the doctor's application is accepted and the interview phase is successful, then the candidate can begin training as a specialist orthopaedic surgeon. If a post is not available yet, then the doctor can take a medical officer position where they can work in the orthopaedic department and gain valuable experience while waiting for a post to become available.
The postgraduate training in this discipline lasts 5 years and when it is completed successfully, the doctor is then a specialist orthopaedic surgeon.
Sub-specialties
Orthopaedic surgeons can then decide to continue in private practice or work in a state run hospital where they diagnose and manage general orthopaedic cases such as simple or complicated fractures, soft tissue infections and trauma cases. These doctors can, however, also decide to sub-specialise further and would therefore need to complete a further 1-2 years of fellowship training in their chosen sub-specialty. Orthopaedic sub-specialties include the following:
Total joint reconstruction/replacement, known as arthroplasty
Shoulder and elbow surgery
Hand surgery
Orthopaedic trauma
Spinal surgery
Foot and ankle surgery
Pediatric orthopaedics
Surgical sports medicine
Musculoskeletal oncology
READ Sticks And Stones May Break My Bones: Review Of Orthopedic Surgery Android Apps
Most common orthopaedic procedures
The following list mentions the most commonly performed orthopaedic surgeries in order, starting from the most often performed procedure.
Knee arthroscopy with meniscectomy
Arthroscopy and decompression of the shoulder joint
Knee arthroscopy and chondroplasty
Carpal tunnel release
The removal of surgical implants
Knee replacement
Knee arthroscopy and anterior cruciate ligament reconstruction
Repair of femoral neck fracture
Debridement of skin, muscle, bone or a fracture
Hip replacement
Knee arthroscopy repair of both menisci
Repair of rotator cuff tendon in shoulder
Shoulder arthroscopy with distal clavicle excision
Laminectomy of spinal vertebra
Repair fracture of radius and/or ulna
Shoulder arthroscopy and debridement
Repair of bimalleolar ankle fracture 
Repair of fracture of the distal part of the radius
Lumbar spine fusion
Lower back intervertebral disc surgery
Repair of femoral shaft fracture
Repair of fibula fracture in ankle
Repair of femoral trochanteric fracture
Continue reading after recommendations
Photo courtesy of armymedicine: Photo courtesy of Shutterstock.com