When we think of environmental toxins, most of us never stop to think that they could be lurking in the clothes that we wear. Here's how to avoid chemical exposure from modern clothing.
Having grown up in the 1950's, I am a big fan of wash and wear clothing.
Back in the days when most of us still wore natural fabrics (polyester and nylon had been invented but they looked cheap), first you'd have to put your clothes in the washer with a complicated regimen of detergent and "bluing" to make whites whiter. Then, because you didn't have a clothes dryer, you would have to hang your clothes on a clothesline and let them dry in the sun, hoping it didn't rain, no birds passed overhead, there wasn't a sudden dust storm, and your neighbors didn't help themselves. Next you would have a pile of laundry to iron. You'd have to use a deft touch to make sure your iron didn't stick and scorch your clothes but it was hot enough to smooth out all the wrinkles.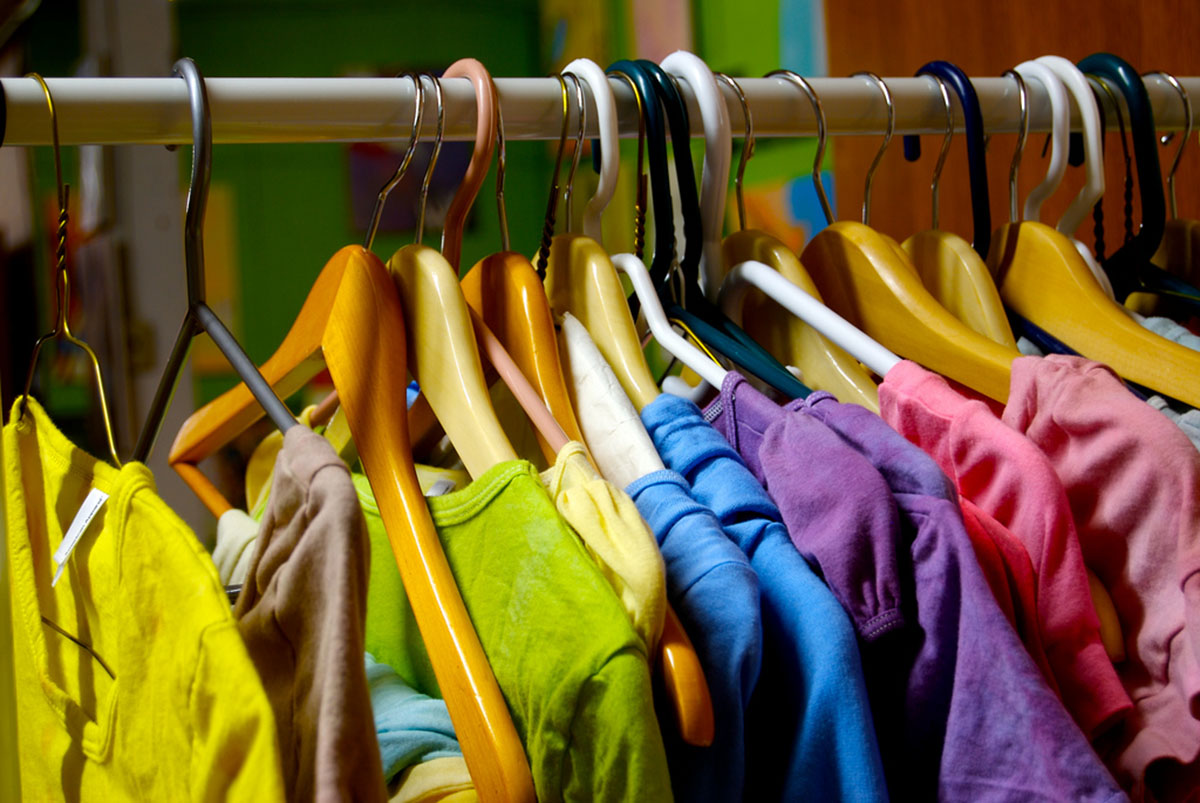 Wrinkle-Free Clothing Has Improved Over the Years
Wash and wear clothing was actually introduced by Brooks Brothers in 1953, but it didn't really become popular until the early 1990's. There was a problem with yellowing and with odor, which might not be especially hard to understand if you knew that one of the chemicals added to cloth to make it wrinkle-free was and is a form of urea. There was a problem with chafing and irritation, especially under the arms and anywhere clothing fit tightly. This was due to the fact that the other chemical used to make clothing wrinkle-free was and is a form of formaldehyde. One of the earliest formaldehyde uses was to make expensive wrinkle-free fabrics, as early as 1926.
Wrinkle-Free Clothing May Cause Eczema
In the 1970's and 1980's, most people were so happy not have to spend weeknights and weekends over an ironing board (or having to pay the cleaners to clean and press clothes), that they just put up with the underarm irritation and general itchiness of wash-and-wear wrinkle-free permanent press clothes. By 2011, however, chemical sensitivity to the ethylene urea and melamine formaldehyde used in combat uniforms even became a minor national security issue. At least one soldier was taken out of a combat role after developing a severe allergy to the military uniform.
Just how common is dermatitis caused by wrinkle-free fabric? One small study found that 11 out of 17 eczema patients were sensitive to the formaldehyde resin used in permanent press clothes. Fortunately, there is a simple way to deal with the problem.
READ Dangerous and Toxic Chemicals Found in Cosmetic Products: Their Impact on the Human Body
Wash your wash-and-wear before you wear it. Consumer Affairs New Zealand advises washing new wash-and-wear clothes twice before putting them on, drying them outside at least once if possible. 
Natural fabrics (cotton, linen, hemp, and wool) are less likely to cause allergic reactions than synthetic fabrics, but they are more likely to harbor lice and mites left by other customers who tried them on. It is important to wash and dry natural fabrics in a clothes dryer at least once to kill tiny hitchhikers.
Fabrics marked dry-clean only should be allowed to air out before they are used.
Some clothing, however, is less toxic than others, as we'll see on the next page.
Continue reading after recommendations