Sex And Ejaculation: How Short Is Too Short?
Diagnosable premature ejaculation is generally defined as intercourse that lasts under a minute, though it can also be defined as "ejaculation that persistently takes place before my partner and I want it to" in a non-medical context.
Premature ejaculation can be caused by a rather wide range of factors, including:
A hormonal imbalance
An infection
Stress
Being over-excited
Erectile dysfunction, which often goes hand in hand with premature ejaculation
Research indicates that sexual intercourse that is satisfactory to both partners tends to last between three and 13 minutes. That is rather a bit shorter than "certain media" might have you believe, and this knowledge alone might help you feel better about your performance.
Most men occasionally climax earlier than they would like to, and that is completely normal. Men who consistently ejaculate prematurely should consult their doctors about the issue, but those who would "simply" like to last longer in bed can take proactive steps that do not require any medical intervention. Let's take a look at those!
Kegel Exercises Are For Men, Too!
Kegels, or pelvic floor exercises, are one tool at the disposal of guys who would like to delay ejaculation. Performing pelvic floor exercises is rather simple; all you have to do is squeeze the muscles you would use if you wanted to hold your urine for a few seconds, release, and repeat. The great thing about pelvic floor exercises is that you can practice them nearly anywhere and at any time without anyone noticing. If you really want to benefit from Kegel exercises, you should perform them on a daily basis.
Premature Ejaculation? Masturbation To The Rescue
Many men will find that sex lasts longer if they already ejaculated a few hours prior. If you're hoping to delay climax during intercourse, you can try masturbating earlier in the day.
Another technique you can use to delay ejaculation is to pause after a while during sexual intercourse, oral sex, or digital stimulation, and to focus on your partner instead — by giving them oral sex, for example. If you do this repeatedly before you reach that "point of no return", your sex will last a lot longer.
The Pause-Squeeze Technique
If simply taking a break isn't working out for you, you and your partner may also try the so-called pause-squeeze technique to help you last longer. This technique involves squeezing the penis right where the glans ends and the shaft begins. Hold the squeeze for a few seconds, and then continue sexual activity. Rinse and repeat as often as you like.
Condoms?
Not only do ordinary condoms slightly decrease the sensitivity of your penis, special condoms that contain numbing agents to help you last longer are available as well. Ask your pharmacist about them.
Should I See A Doctor?
Should these non-invasive techniques not help you last longer, and should you (and your partner) be unhappy about persistent early ejaculation, you should consider talking to your doctor for several reasons.
Firstly, premature ejaculation can, as we've already noted, sometimes be the result of an underlying medical condition that should be treated. Secondly, medications — including tramadol, topical anesthetics, and SSRI antidepressants — can be prescribed to help treat your premature ejaculation.
Since premature ejaculation can also be the result of psychological issues, you may also consider talking to a (sex) therapist.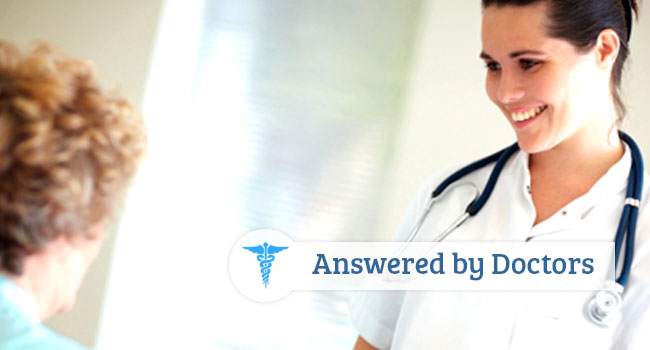 Still have something to ask?
Get help from other members!