Many people claim that weight loss is short-lived and the real challenge is keeping the weight off over the long term. In this article, long-term weight loss is reviewed and recommendations for now to sustain long-term weight loss are given.
Weight loss is one of the biggest topics in health and fitness, largely thanks to rising levels of obesity and associated illnesses like diabetes, cardiovascular disease and even mental illness. Countless companies have made your weight loss their business — literally. They are always coming up with new methods and new ways to market them to you.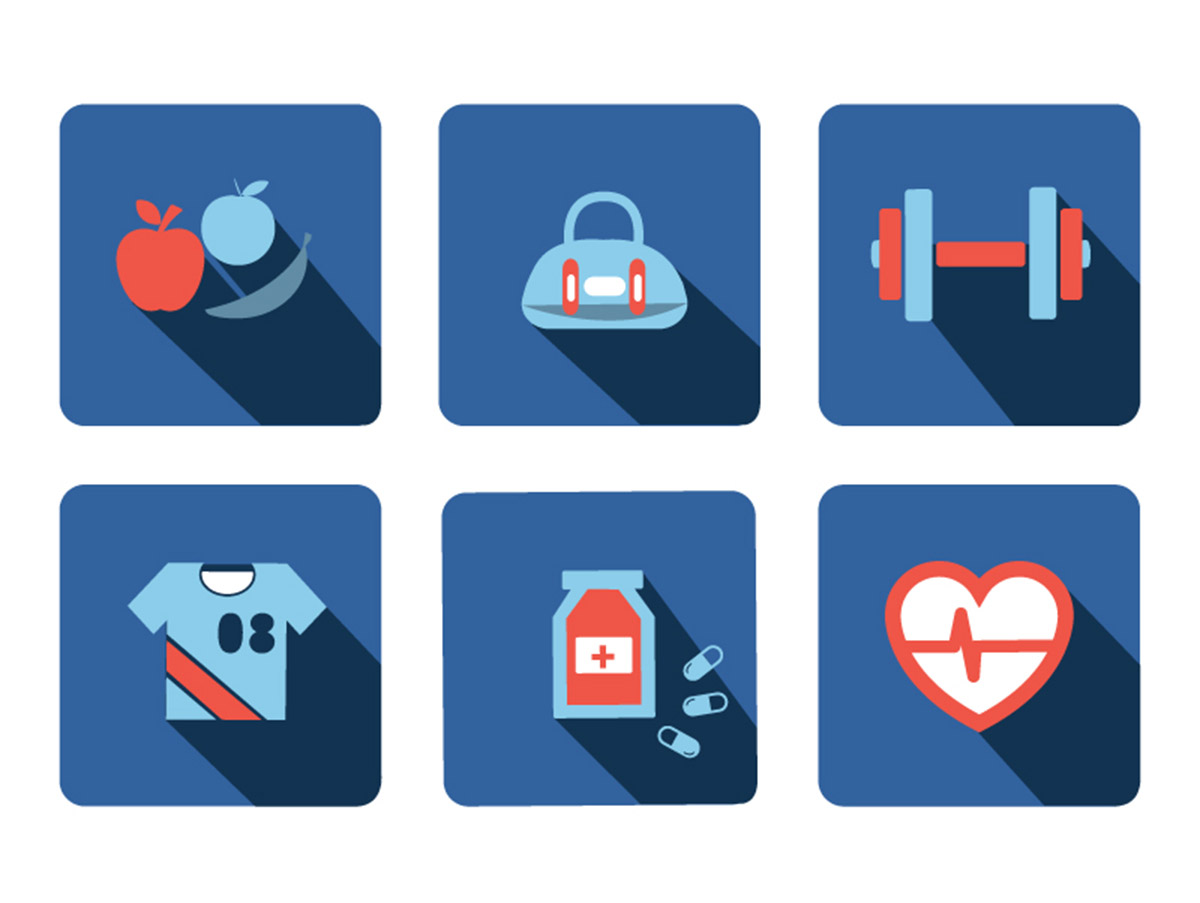 Many of these methods include traditional forms of weight loss through simply reducing food intake or increasing light activities like walking or cycling, or simply taking up exercise like resistance training or cardiovascular exercise. Others have involved more intensive methods such as low-carb diets, intermittent fasting, crash dieting or extreme increases in exercise, or any combination of these.
Nearly all of the above methods have proven effective for weight loss in the short term, over a period of around six to 15 weeks.
However, when studies look at long-term success, which is generally measured by how much weight loss was maintained over a period of around one to five years, the results are not encouraging.
Weight Loss: Short Term Fix Or Long Term Change?
Studies that look at weight loss over a year showed that only around 20 percent of Americans were able to sustain 10 percent of their weight loss. In a European population, under 30 percent of obese individuals, and under 20 percent of overweight individuals, were able to sustain a 10 percent weight loss for over a year.
As time went on these percentages fell even further, with only five percent of individuals maintaining a five percent weight loss over three years, and around 18 percent of individuals maintaining a two percent weight loss over four years.
So, for the vast majority of people, conventional dieting methods have very poor long-term results.
The reason for this mainly seems to stem from a reduced activity level and energy expenditure from individuals once weight is initially lost. This then causes weight loss to stagnate and, in most cases, reverse. In general terms, when people lose weight they also tend to subconsciously move less!
READ Duromine Diet Pills: Does Weight Loss with Duromine Really Work?
Before looking at how these figures could be improved, there are a few obvious issues that should be addressed with general weight loss studies.
Examples include neglecting to find out how much weight could be accounted for by muscle or fat, or what a person's fitness or activity level is, as these have a significant benefit to health regardless of weight. However, for the vast majority of the individuals studied, who were inactive and sedentary, like many adults in the USA and Europe, these factors don't apply.
So, for most people looking at weight loss for the first time, reviewing how to make the weight loss sustainable and effective in the long term is necessary to ensure its health benefits are permanent and not short-lived.
Continue reading after recommendations
1. Anderson, J. W., Konz, E. C., Frederich, R. C., & Wood, C. L. (2001). Long-term weight-loss maintenance: a meta-analysis of US studies. The American journal of clinical nutrition, 74(5), 579-584.
2. Curioni, C. C., & Lourenco, P. M. (2005). Long-term weight loss after diet and exercise: a systematic review. International journal of obesity, 29(10), 1168-1174.
3. Crawford, D., Jeffery, R. W., & French, S. A. (2000). Can anyone successfully control their weight? Findings of a three year community-based study of men and women. International Journal of Obesity & Related Metabolic Disorders,24(9).
4. De Zwaan, M., Hilbert, A., Herpertz, S., Zipfel, S., Beutel, M., Gefeller, O., & Muehlhans, B. (2008). Weight loss maintenance in a population-based sample of German adults. Obesity, 16(11), 2535.
5. Di Blasio, A., Ripari, P., Bucci, I., Di Donato, F., Izzicupo, P., D'Angelo, E., ... & Napolitano, G. (2012). Walking training in postmenopause: effects on both spontaneous physical activity and training-induced body adaptations. Menopause, 19(1), 23-32.
6. Geiker, N. R., Ritz, C., Pedersen, S. D., Larsen, T. M., Hill, J. O., & Astrup, A. (2016). A weight-loss program adapted to the menstrual cycle increases weight loss in healthy, overweight, premenopausal women: a 6-mo randomized controlled trial. The American journal of clinical nutrition, ajcn126565.
7. Kraemer, W. J., Volek, J. S., Clark, K. L., Gordon, S. E., Puhl, S. M., Koziris, L. P., ... & Häkkinen, K. E. I. J. O. (1999). Influence of exercise training on physiological and performance changes with weight loss in men. Medicine and science in sports and exercise, 31(9), 1320-1329.
8. Kraschnewski, J. L., Boan, J., Esposito, J., Sherwood, N. E., Lehman, E. B., Kephart, D. K., & Sciamanna, C. N. (2010). Long-term weight loss maintenance in the United States. International journal of obesity, 34(11), 1644-1654.
9. Robertson, C., Avenell, A., Boachie, C., Stewart, F., Archibald, D., Douglas, F., ... & Boyers, D. (2016). Should weight loss and maintenance programmes be designed differently for men? A systematic review of long-term randomised controlled trials presenting data for men and women: The ROMEO project. Obesity research & clinical practice, 10(1), 70-84.
10. Weigle DS1, Sande KJ, Iverius PH, Monsen ER, Brunzell JD. (1988). Weight loss leads to a marked decrease in non resting energy expenditure in ambulatory human subjects. Metabolism. 37(10):930-6.
Photo courtesy of
Infographic by SteadyHealth.com
Photo courtesy of freepik.com