The reasons behind fasting are several. One of the most important is self-imposed discipline and learning ow to say 'no' to impulses.

Some understand fasting as a way to lower energy levers- the less energy one has, the less chance it has to sin and the easier it is pray. Fourth, but as important reason is remembering the poor and to save money and give it to people in need- not through institutions, but personally.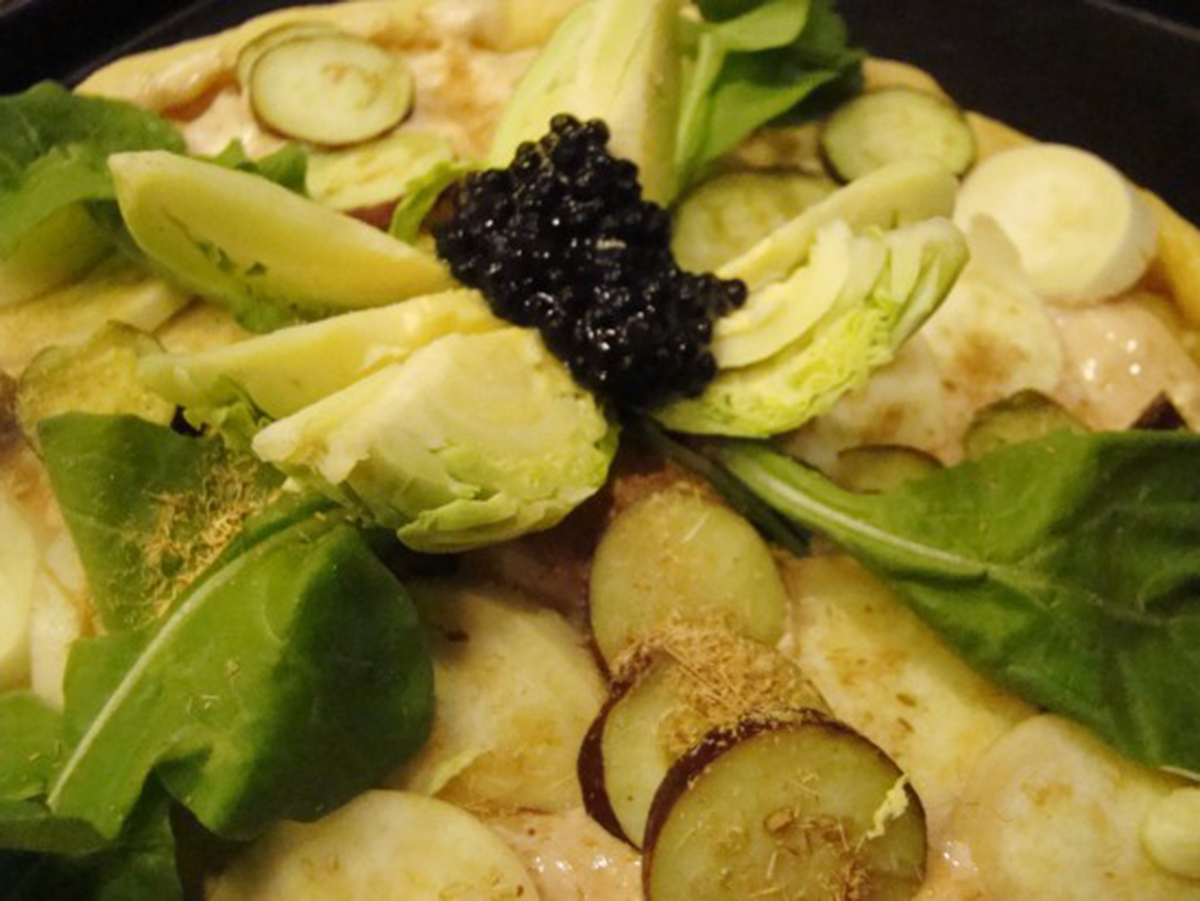 All Wednesdays and Fridays throughout the year are fasting days, and according to New Julian calender, ortodox fast starts from 15th November and lasts till 24th December, next is 2 weeks before Great Lent, 47 days before Pascha, from April 21st till 26th, from June 23th  till June 29th, and from 1st till 14th August. 
Ortodox fasting is divided in two 'main streams': Strict Orthodox fasting and Relaxed Orthodox fasting.
First consists of no meat, no wine or other alcohol, no diary products, no (olive) oil, while shellfish and octopus are allowed. Entertainment, such as TV, radio, music etc. are not allowed. Strict Orthodox fasting includes approximately 1, 5 normal meals per day, while relaxed orthodox fasting on some days allows wine, oil and fish.
Below are recipes that are appropriate for fasting seasons (from vegsource.com)
Main meals:
Asparagus Strudel
2 large onions, finely chopped
¼ lb. plus 2 Tbsp. butter or vegan margarine
11/3 cup fresh bread crumbs, crumbled finely
8 phyllo pastry sheets
1½ lbs asparagus, trimmed, washed, chopped, and cooked until tender
¼ cup finely chopped parsley
Dressing (see below)
Garnish:
Parsley sprigs
Lemon slices
Asparagus tips
Preheat the oven to 400 degrees F. Saute the onions in 2 tablespoons of the butter or vegan margarine for 10 minutes, until soft but not browned. In another pan, heat 4 tablespoons of the butter or vegan margarine and saute the crumbs until crisp. Melt the remaining butter or vegan margarine in a small saucepan.
Spread one phyllo pastry sheet out on a large board and brush with butter or margarine. Put another pastry sheet on top and brush with more butter or margarine. Repeat until all sheets have been used. Spread the onions evenly on top of the pastry, keeping the edges clear. Put the asparagus over the top of the onions and sprinkle with three-quarters of the crumbs and the parsley. Fold over 2 inches all around the pastry, then fold the long edges over to make a roll. Place the roll, seam side down, on a baking sheet and bend it around into a horseshoe shape. Brush with remaining melted butter or margarine and sprinkle with the remaining crumbs.
Bake for 40 minutes, until golden and crisp. Garnish with parsley sprigs, lemon slices and asparagus tips.
Black Bean Quesadillas
1 can (15 oz.) black beans, drained and rinsed
¼ cup chopped tomato
3 Tbsp. chopped cilantro
1 small can sliced black olives
8 whole wheat tortillas
4 oz. jalapeno jack soy cheese, shredded
1 bunch spinach leaves, shredded
4 Tbsp. hot salsa
Preheat oven to 350 degrees F. Smash beans. Mix in tomato, cilantro, and black olives. Spread evenly over 4 tortillas. Sprinkle with soy cheese, spinach and salsa. Top with remaining tortillas.
Bake tortillas on ungreased cookie sheet for 10 - 12 minutes. Cut into small wedges for hors d'oeuvres or larger wedges as an entree.
Black Bean Burritos
8 oz. dried black beans or 30 oz. canned black beans
1 medium onion, finely chopped
2 garlic cloves, minced
1 jalapeno pepper, seeded and finely chopped
1 tsp. chili powder
1 tsp. ground cumin
5 Tbsp. vegetable oil
1 can (16 oz.) diced tomatoes, undrained
Lemon slice
1 tsp. dried oregano, crushed
¼ tsp. salt
Dash hot pepper sauce (optional)
6 flour tortillas
Garnishes:
Salsa
Guacamole
Chopped fresh tomato
Chopped cilantro
Grated soy cheese
Soak beans in water overnight. In a Dutch oven, combine the beans and enough water to cover. Bring to boiling then reduce heat and simmer, uncovered, for 1 to 2 hours, or until beans are done. Drain. (If using canned beans, rinse and drain beans and set aside)
In a Dutch oven, add oil and cook onion, garlic, peppers, chili powder and cumin until onion is translucent, stirring constantly. Add beans, tomatoes, lemon, oregano, salt (omit salt if using canned beans), and pepper sauce, if desired. Bring to boiling, reduce heat, and simmer, uncovered, about 15 minutes or until thick. Remove lemon. In a blender container or food processor bowl, place one third of the mixture, cover, and blend until smooth. Repeat with the remaining beans. Return to pan and heat through.
In the meantime, wrap the tortillas in foil and warm at 350 degrees F for about 10 minutes. Place about ½ cup of the bean mixture onto each tortilla and fold the edges over to form a packet. Serve with salsa and guacamole. If desired, top with chopped tomato, snipped cilantro, and grated soy cheese (if desired).
Side dishes:
Green Beans with Thyme and Cashews
1 lb. green beans
3 Tbsp. sunflower oil
3 oz cashews
1 garlic clove, chopped
1 Tbsp. chopped thyme
Slice beans. Boil them in lightly salted water until they are just tender, then drain. Heat oil in a skillet over medium heat. Put in cashews and stir until they are golden brown. Remove nuts. from the skillet. Increase heat and add beans and garlic. Stir until the garlic begins to brown. Mix in nuts and thyme and remove the pan from heat.
Bhindi Masala
¼ cup vegetable oil
1 large onion, chopped
10 garlic cloves, minced
2 fresh green chilies, chopped
1 tsp. turmeric
1 Tbsp. ground cumin
3 lb. okra
Salt (to taste)
Heat oil in large pot. Add onion, garlic, and chilies. Fry over medium heat until brown. Stir in turmeric and cumin and fry for 2 minutes. Mix in okra and salt. Cover, reduce heat and simmer for 8 to 10 minutes, stirring occasionally to prevent burning. Serve hot with plain rice or chapatis.
Salads:
Abidjan Cabbage Salad
4 cups thinly sliced cabbage
1 cup shredded carrot
1 cup pineapple chunks
Juice of 1 lemon
Juice of 1 orange
¼ tsp. salt
1/3 cup vegetable oil
Set aside the cabbage, carrot, and pineapple into a large bowl. Blend lemon, orange, salt and oil in blender until creamy. Pour the dressing over the vegetables and mix thoroughly. Refrigerate or serve immediately.
Black Eyed Pea Salad
2 cups dried black eyed peas
3 tsp. ground coriander
3 garlic cloves, minced
3 Tbsp. ginger root, grated
½ red chili pepper, chopped or cayenne to taste
Dressing:
½ cup olive oil
¼ cup wine vinegar
Salt
Paprika
Soak peas overnight. Drain and rinse the peas, and then cover with water and add coriander, garlic, ginger and red pepper. Simmer for about an hour, or until peas are slightly chewy.
Prepare dressing by blending oil and vinegar, and salt and paprika to taste. Add the dressing to peas immediately after they are removed from heat. Cool to room temperature. Adjust seasoning and serve.
Read More: Fasting For A Long, Healthy Life
Winter Fruit Salad
2 cubed bananas
2 cubed pears
2 cubed apples
12 chopped pitted dates
4 juiced tangerines
½ cup ground walnuts
Toss fruits with juice. Refrigerate for about 1 hour. Top with walnuts before serving. Yield: 6 servings.
Bon Appetit!