Everyone want to stay fit while enjoying fall comfort foods. It's possible. Read on to find delectable fall recipes that won't make you fluffy! A little online reading just might inspire you in the kitchen and keep your waistline trim as the cold sets in.
Eating healthy has never tasted better. Over the past two decades, there have been some really inspiring chefs who have whipped up sensational recipes for people who want to eat clean but still enjoy their food. If you have been searching high and low for delectable recipes that won't pack on the fall fluff, look no further.
Mostly Seafood Stew
By Leaa Coppernoll @eatmoveinspire1
This is a toothsome way to get a sampling of many lean proteins in one bowl. The seafood meats soak up the rich flavors of the herbs and spices and create an explosion of flavor on your taste buds. The addition of chicken helps stave off hunger longer. This stew will warm your heart and soul without stretching your waistline.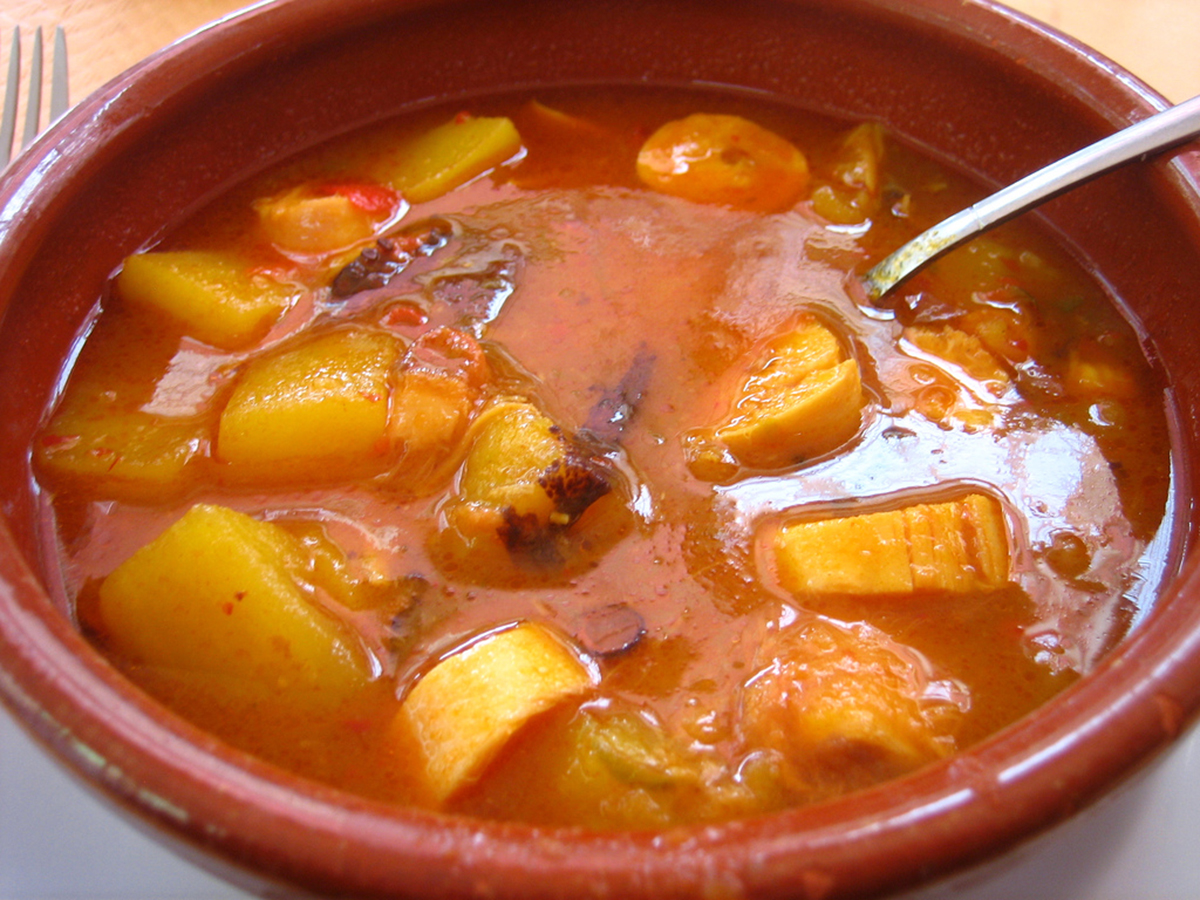 Prepare to cook:
Olive Oil (to coat bottom of pot)
1 yellow onion, grated or chopped
5 medium potatoes, cut into 1"pieces
2 cloves garlic, pressed or minced
2 tsp dried oregano
2 tsp dried thyme
2 tbs fresh basil, 2 tsp dried if no fresh
~2 cups homemade or store bought jar of pasta sauce
1 14 oz can petite diced tomatoes
2 cup chicken broth
1 red pepper, diced
1 cup red wine
4 bay leaves
Pinch or 2 of cayenne pepper
1 lb peeled and deveined raw shrimp
10 scallops (the scallops should be pan seared ahead of making the rest of the stew.  ~5 min each side, med-high heat)
~10 clams
~6 - 8 mussels
2 chicken breasts, cut up
Cook:
Pre-Cook the scallops.  Preheat a pan to med-high with olive oil or coconut oil.  Sear the scallops, about 5 min per side.  Remove from pan and set aside.
In a large pot, add olive oil to coat bottom and sauté the onion, garlic, dried herbs (not bay leaves), about 5 minutes.
Add tomato sauce, chicken broth, red wine, fresh basil if using, bay leaves, tomatoes, red peppers, potatoes, pinch or 2 of cayenne pepper, and chicken breast and simmer for 20-25 min.
Add all of the seafood (shrimp, clams, mussels, scallops) and simmer covered until clams/mussels have opened.  ~10 min. 
Season to taste.  Add salt, pepper, additional thyme, oregano, basil, and cayenne to taste.
Serve with bread (if carbs are left in your macros for the day) and garnish with fresh basil if desired.
Protein Fact:
Seafood Health Facts states, "seafood contains a high-quality protein that includes all of the essential amino acids for human health, making it a complete protein source. A 3 ounce cooked serving of most fish or shellfish provides about one-third of the average daily recommended amount of protein."
READ Satiating Diets: The Role Of Soups
Hearty Chicken & Vegetable Soup
Adapted from Muscle & Fitness Hers
Almost 6 years ago, I was reading Muscle & Fitness Hers Magazine and found this delicious recipe. I adapted it a bit, and here is my version. It has about 300 calories per serving and packs in a whopping 44 grams of protein. This soup will fill your belly with zero guilt! Who ever became fluffy eating too many servings of veggies?
Prepare to Cook:
1 rotisserie chicken (precooked from the grocery store) – de-skin and peel
1 tbs olive oil
1 yellow onion, diced
½ bag baby carrots
2 garlic cloves, diced
¼ tsp. red chili pepper flakes (adjust to your preference)
1 small yellow squash or zucchini squash (or one of each)
2 cups of cabbage, finely shredded
6 cups of chicken stock
3 cups of spinach
Cook:
1. Heat olive oil in a large soup pot. Add onion, garlic, and carrots and cook until the onions are golden brown.
2. Add squash, cabbage, chicken, red chili flakes, and chicken stock and bring to a boil. Next, add the spinach. Simmer for 15 minutes.
Add a tablespoon of your favorite low-fat cheese or a couple slices of avocado on top. Enjoy!
Roasted Butternut Squash and Turkey Bacon Soup
Adapted from The Crepes of Wrath
Prepare to Cook:
1 butternut squash, peeled and cubed
3-4 slices of cooked turkey bacon chopped
2 bell peppers (use yellow, red or orange). Deseed and cut into cubes like the squash.
1 medium onion, chopped
¼ cup chopped carrots
3-4 cloves of garlic, still in their peels
1 teaspoon garlic salt
1 teaspoon ground coriander
¼ teaspoon red pepper flakes (or to taste)
¼ teaspoon black pepper
8 cups of vegetable stock
¼  cup olive oil
Cook:
Preheat your oven to 400 degrees.
Foil a baking sheet and set it aside.
Peel and cube the butternut squash, then chop your bell peppers and onion.
Place in a mixing bowl with the whole garlic cloves left in their peels. Add the oil, salt, paprika, red pepper flakes and ground black pepper to the veggies. Toss everything together.
Spread the seasoned veggies evenly across the foiled baking sheet. Bake for 30-40 minutes or until the squash is fork-test tender.
Remove the garlic peels. Puree all the vegetables in a food processor until there are no lumps.
Put the puree into a large pot. Stir in one cup of water at a time until the soup reaches the consistency you want.
Simmer the soup over medium heat until it's thoroughly warm. Adjust the seasonings to your taste.
Continue reading after recommendations
Courage, K. H. (2014, March 19). Why Is Dark Chocolate Good for You? Thank Your Microbes. Retrieved July 27, 2016, from http://www.scientificamerican.com/article/why-is-dark-chocolate-good-for-you-thank-your-microbes/
Seafood Health Facts: Making Smart Choices. (2016). Retrieved July 27, 2016, from http://www.seafoodhealthfacts.org/seafood-nutrition/patients-and-consumers/seafood-nutrition-overview
Ware, M., RDN LD. (2015, November 25). Pumpkin: Health Benefits, Uses and Risks. Retrieved July 27, 2016, from http://www.medicalnewstoday.com/articles/279610.php
Photo courtesy of adactio: www.flickr.com/photos/adactio/1498515945/
Photo courtesy of cc_photoshare: www.flickr.com/photos/cc_photoshare/10728238955/
Photo courtesy of adactio: www.flickr.com/photos/adactio/1498515945/
Crepes Of Wrath Original Soup Recipe - http://www.thecrepesofwrath.com/2015/01/13/butternut-squash-bell-pepper-soup/
Jumbo Frosted Pumpkin Cupcakes - http://www.fitnessrxwomen.com/nutrition/recipes/allis-slim-pickins/jumbo-frosted-pumpkin-cupcakes/