With strength and definition becoming more popular people are realising nutrition is just as important as the amount of weight you lift. Try these protein rich meals to boost your muscle growth.
If you want to increase your muscle mass you need to eat more calories in your daily diet but its good to get as much protein as you can per serving. Try to keep the carbohydrates heavier in the morning and as little as possible in the evening meals. Eating clean doesn't need to be boring, try these great simple recipes which are clean and healthy but also taste great.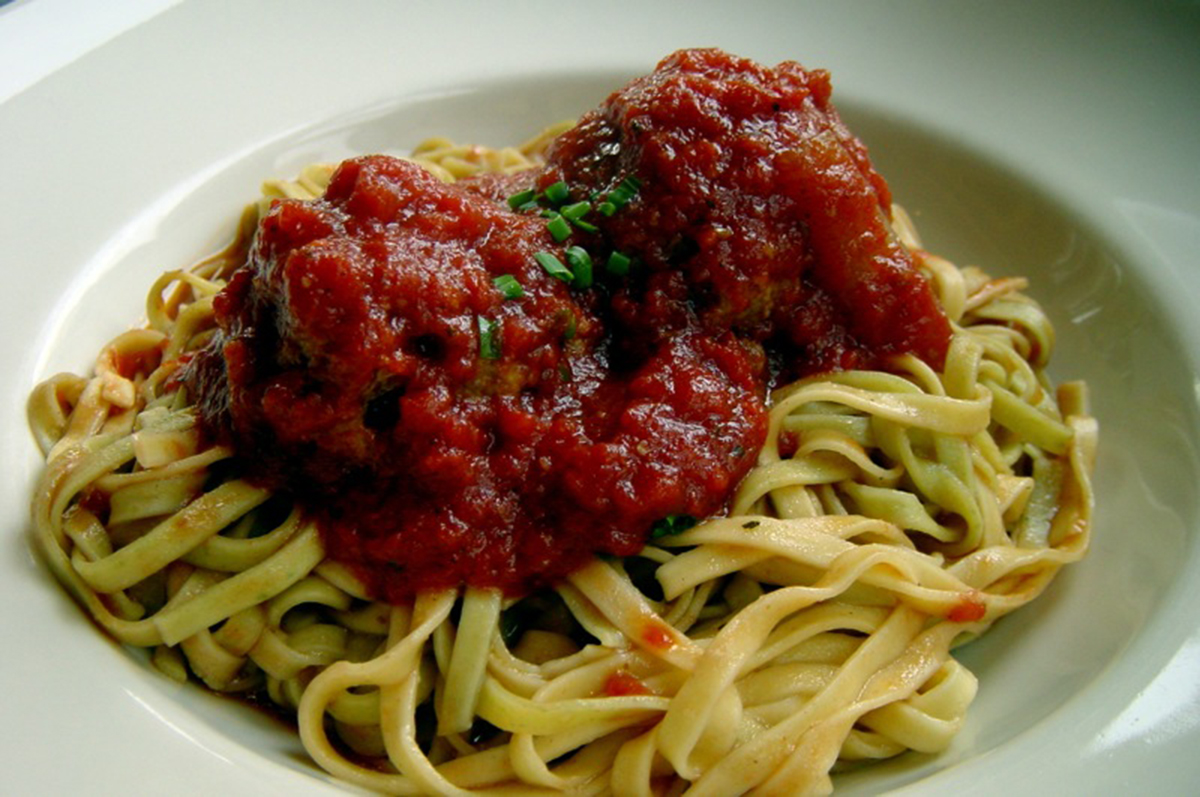 Lean Beef Meatball Pasta With Spinach
This is a meal that can easily be packed away and taken with you on the move and is jam packed full of iron and protein. It boasts a huge 51g of protein per portion and 50g carbohydrates giving it both an energy kick as well as a muscle building push.
This is a great option because it can be interchanged with different meats and is a great low cost method to make your meat go further.
To make the meatballs you will need:
6 oz  ground beef
1/2 cup shredded spinach
1/4 cup red onion - diced
1 tbsp garlic
1/2 tbsp cumin
Salt and pepper for seasoning
Set the oven to 405 degrees F prior to starting the mix. Saute the red onions in a skillet using spray olive oil. Mix ground beef, red onion, garlic, spinach and spices and mix using your hands until the spinach is completely mixed into the meat. Make two or three meatballs of roughly the same size and for accuracy, you can use a food scale to weigh and measure each meatball. Place meatballs on a greased baking tray and bake in the oven for 10-12 minutes. Cook pasta and then serve with meatballs.
Spinach & Feta Cheese Stuffed Chicken Breast with Rice
Spinach is a super food so its a good idea to try and add it into your diet at least 3-4 times a week. It can be added to almost any meal so try adding it to salads or with chicken to give some added flavour.
With this dish its a good idea to supplement white rice with basmati or brown to get a longer lasting energy kick as long grain white rice is quickly absorbed and can be stored as fat.
This has 32g or carbs and 43g of protein per serving.
6 oz chicken breast
1/2 cup raw spinach - washed
1 large tomato
2 tbsp feta cheese
1/2 cup rice (brown or basmati)
Set oven to 375 degrees F before preparing. Slice the chicken breast down the middle and open up to make it look like a butterfly; but make sure not to slice all the way through. Open the chicken breast and, on one side, layer spinach, tomato slices, and feta cheese. Fold the chicken breast closed to its normal shape and use toothpicks to hold it together. Cook for 18-20 minutes or until the chicken breast is completely cooked. Cook brown rice (or use a microwave portion) and add garlic and diced onion for extra flavor. Then add the chicken breast to the rice and serve.
Mustard Baked Salmon with Grilled Asparagus
Asparagus is another of the vegetables you really should try and introduce to your diet every week. Also salmon is a great fish to have once a week as it is jammed full of protein but not only that it's full of healthy fats and oils.
Salmon tends to be an acquired taste but seasoned well it is a really tasty option.
See Also: Bulk Up: 10 Foods That Will Help You Gain Clean Muscle
This dish has only 7g carbs and 40g protein so is great for losing weight also.
5 oz salmon (measured raw)
1 tbsp dijon mustard or regular
1/2 tbsp olive oil
1 tsp garlic
Juice from half of a lemon
1 1/2 cup grilled asparagus
Set oven to 405 degrees F and then in a bowl, mix the mustard, olive oil, garlic, and lemon juice. This will make your marinade for the salmon. Then layer the marinade over the salmon and completely cover it leaving for at least 1 hour to soak in for best results. Place the salmon on a baking tray and cook for 10-12 minutes. Cut the bottom stems off the asparagus if desired and grill in a nonstick skillet on medium high heat with spray olive oil (if desired).Toss the garlic in the skillet and sear for about 5 minutes, making sure the asparagus is rolled so that all sides are seared.
Continue reading after recommendations
www.bodybuilding.com
www.fitmencook.com