Foods containing white flour and sugar are not allowed in low carb diet. Even most fruits such as watermelon, bananas, citrus fruits, pineapple are restricted, but some are allowed.
The allowed foods include all meats except liver, fish, shellfish, egg, cheese up to 4 oz., all fat (including butter, mayonnaise, cream, margarine) and low starch green vegetables. It is important to note that a low carb diet is a high fat diet. The number of grams of carbohydrates allowed per day varies from person to person. Some might need 20 grams or less carbohydrates count per day to lose weight. Others may conveniently lose weight on 50 or 60 grams per day.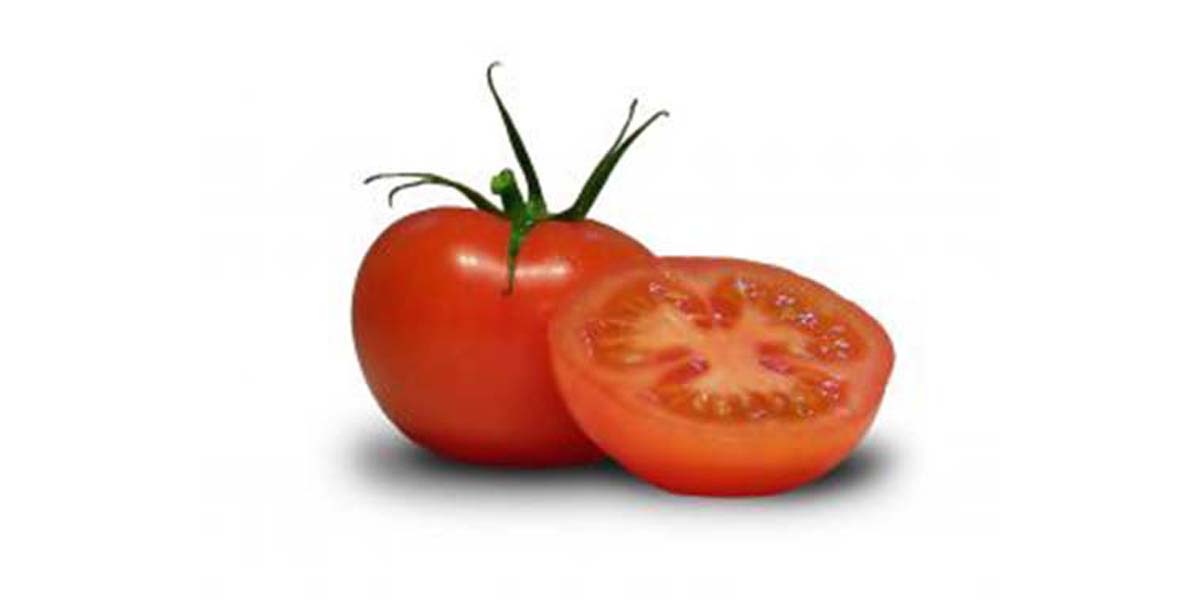 However, there are people (such as vegetarians) who find it tough to follow a low carb diet plan. Also, people who just do not enjoy consuming meat, eggs, and cheese may find this way of eating a bit challenging to stick with for a longer while. But the low carb diet plans can easily become an all-time way of eating for people who relish steaks, shrimp, fish, chicken, omelettes, cheese, and pork chops, and are comfortable giving up bread, potatoes, and desserts especially since cravings for the high-carbohydrate foods vanishes after a couple of weeks of low carb eating.
Low carb vegetables
Low carb recipes are made with vegetables which are non-starchy and generally low in carbohydrates. A magnificent side dish full of low carb vegetables that have been transformed into a delicious salad, can be eaten. This salad can be garnished with many interesting foods that are also low carb but taste great by themselves as well.  In fact, there are many ways to combine low carb vegetables with other foods to make superb meals to enjoy. Following is the list of low carb vegetables:
Sprouts
Greens such as lettuce, spinach, chard, etc.
Hearty Greens such as collards, mustard greens, kale, etc.
Radicchio and endive count as greens
Herbs such as parsley, cilantro, basil, rosemary, thyme, etc.
Bok Choy
Celery
Radish
Sea vegetables (nori, etc)
Cabbage (or sauerkraut)
Mushrooms
Jicama
Avocado
Cucumbers (or pickles without added sugars)
Asparagus
Green beans and wax beans
Broccoli
Cauliflower
Peppers (Green bell peppers, Red bell peppers, Jalapeno peppers)
Summer squash (including zuchinni)
Scallions or green onions
Bamboo shoots
Leeks
Brussels sprouts
Snow peas (pods)
Tomatoes
Eggplant
Artichoke hearts
Fennel
Onions
Okra
Spaghetti squash
Celery root (Celeriac)
Carrots
Turnip
Water chestnuts
Pumpkin
Starchy or high carb vegetables
Vegetables that are not allowed when reducing carbohydrates are the starchier vegetables:
Beets
Carrots on some diets, but they aren't as high as others in this group
Corn
Parsnips
Peas
Plantains
Potatoes in all forms
Winter Squashes (particularly acorn and butternut)
Low carb meat and poultry food
Meat and poultry are good source of protein. The key concern is the procedures that are being followed for the preparation of dishes. Filler or breading made from white flour is not allowed. Cornstarch should not be used for thickening and instead should be replaced with vegetable gums such as guar gum and xanthan gum.
Low carb shredded BBQ pork (Calories: 560)
Ingredients:
1 lb. pork tenderloin
1 onion
Sweet BBQ Sauce
Directions:
Heat oil in Dutch oven, and add salt & pepper.
Cut pork loin in half to fit into the pot, and singe it on all sides.
Add a sliced onion and 2 cups of water. Cook with a lid for about 2 hours, turning occasionally.
When tender, remove meat and shred with two forks by pulling in opposite directions.
Discard cooking water. Add BBQ sauce according to taste and serve.
Low carb chicken low-carbonara (Calories: 518)
This recipe serves 2   
Ingredients:
12 oz boneless skinless chicken breasts
3/4 c Ragu Cheese Creations roasted garlic parmesan sauce
1 c shredded mozzarella
Directions:
Preheat oven to 350.
Sauté chicken in butter sprinkled with seasoned salt just till it gets brown on both sides.
Put some sauce at the bottom of baking dish. Put chicken on top of sauce.
Garnish with shredded cheese and rest of sauce. Bake for 40 min or till chicken is ready.
Low carb seafood
Seafood is good source of protein. Unsweetened sauce and ketchup should be used while cooking seafood with sauce. Heavy cream and cheese can be used to cook thick sauce. Protein powder or commercial low carb baking mix can be used for coating.
Low carb broiled salmon with dijon sauce (Calories: 469)
This recipe serves 3
Ingredients:
1/2 c mayo
2 T Dijon
3 T parmesan
Black pepper
12 oz. salmon filets
Directions:
Heat broiler, and broil salmon for about 12 min.
Mix all other ingredients and spread over broiled salmon.
Put back under broiler for another 5 min, or till salmon done. (Salmon gets too brown if you put the sauce on too early).
Low carb soup
As you already know that low carb diet is a high-fat diet. Following this, low carb soups are always made by using high fat ingredients such as butter, cheese, cream, bacon etc. For making vegetable soup; only non-starchy vegetables such as cauliflower, broccoli, squash, spinach, green pepper, onion, tomato should be used.
Low carb chicken vegetable soup (Calories: 94)
This recipe serves 8
Ingredients:
500 g skinless chicken breasts
3 chopped carrot
4 chopped celery
1 chopped parsnip
1 chopped leek
1 cup chopped green beans
2 tablespoons finely chopped parsley
1 garlic clove, crushed
3-4 tablespoons chicken stock
8 cups water
Salt & pepper
Directions:
Boil water.
Cut all the vegetables into small cubes and chicken into 1cm cubes.
Add vegetables and garlic and stock and boil on high flame for 5 minutes, reduce flame and simmer for 15 minutes.
Add chicken and put for boiling for 2 minutes, then reduce flame and simmer for 20 minutes or till soup is ready. Soup gets ready when all ingredients are sunk to the bottom.
Low carb pasta
Pasta is an Italian dish usually served with sauce or seasonings. For low carb diet, pasta and rice are definitely not allowed. But low carb diet followers have made several recipes of low carb pasta and low carb rice by making use of ingredients such as zucchini, squash and cauliflower. Also, low carb pasta can be made with low carb flour which is now available in the market.
Low carb zucchini pasta with sausage (Calories: 492)
This recipe serves 2
Ingredients:
2 small zucchini
2 T oil
1 garlic clove
1 c diced tomatoes
1 t oregano
1/2 lb. cooked Italian sausage
Salt & pepper
1/4 c grated parmesan
Directions:
Slice zucchini into ribbons using a vegetable peeler.
Sauté zucchini in oil till soft and edges are clear.
Add salt & pepper. Meanwhile, heat 1T oil in pan, and add garlic.
Sauté garlic, and then add tomatoes and oregano. Simmer for few minutes, and stir in sausage.
Serve sauce over zucchini; and sprinkle with parmesan.
Low carb salads
Salads are usually low in net carb as vegetables are high in fiber. Most vegetables except for starchy or high carb vegetables, such as potatoes can be used to make salads. Cauliflower is usually used to replace potato in making dishes with potato as ingredient. Since low carb diet should be high in protein and fat, protein sources such as chicken, meat, salmon and egg are also added in making low carb salads. Also, high fat dressings such as mayonnaise, cheese, sour cream etc. are always used to toss salads.
Low carb vegetable salad (Calories: 126)
This recipe serves 6  
Ingredients:
1/2 head cauliflower
2/3 cup sliced pimento stuffed olive
7 sliced scallion
2 cups chopped spinach
1 diced stalk celery
1 diced tomato
1/2 cup chopped parsley
1/4 cup olive oil
2 cloves garlic, crushed
1 T red wine vinegar
2 T mayonnaise
Salt and pepper
Directions:
Shred cauliflower in a food processor using a shredding disk.
Put cauliflower and 2-3 tablespoons water in a micro-wave safe dish or bowl, cover dish with plastic wrap and put in microwave on high flame for 5 min.
Uncover and let cool. Drain and set aside.
While the cauliflower is cooking, put other vegetables (olives-parsley) in a large salad bowl and toss
Add the cauliflower and toss.
In a small jar combine oil, garlic, vinegar, mayonnaise, and salt and pepper. Shake the ingredients of the jar.
Pour dressing over salad and toss.