It used to be that the doctor would make a house call when you got sick. Then we all had to start going to doctor's offices. Now we can have a medical examination by Skype, but there are things a virtual doctor can't do that a 3-D doctor can.
As more and more hospitals, clinics, and insurance companies embrace the idea of telehealth in the United States, virtual doctor visits are becoming all the rage. Videoconferencing methods such as FaceTime and Skype make it possible to visit with your doctor the same way you would visit with a family member or friend, even though some older patients find the technology intimidating.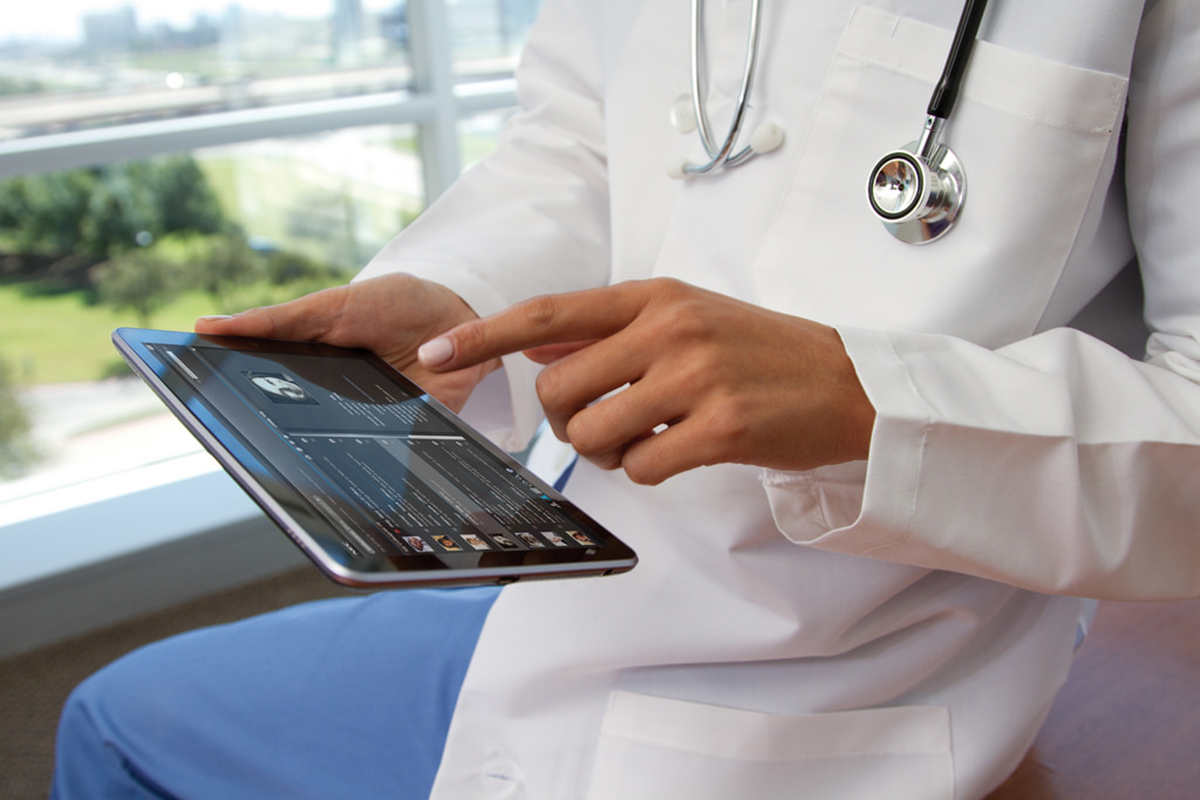 The business model behind telehealth is similar to that used to plan the shopping mall clinics and "minute clinics" that opened in the USA 10 to 15 years ago. Offer very fast service for a very limited range of conditions. Internet and telephone interviews are appropriate for non-threatening conditions such as urinary tract infections, earaches, and sore throats. They can be useful for follow-up care for high blood pressure and diabetes. They are a convenient way to discuss lab results from blood draws or tests done at the office earlier, saving the patient a trip back to the doctor's office for discussion.
An entire industry has sprung up around telemedicine. Telemedicine companies American Well and Teledoc provide doctors with telemedicine technology for documenting their patient visits and billing, reducing the need for office staff. Some insurance companies, such as Blue Cross Blue Shield of Massachusetts, have started making virtual visits through telehealth technology available (possibly as a prelude for making them a requirement) for their insured.
READ What Every American Has To Know About Signing Up For Medicare
But how good is the quality of care in a virtual doctor visit? A team of researchers at the University of California at San Francisco and Harvard University decided to find out. They trained 67 actors to pose as patients with one of six common complaints: ankle pain, lower back pain, strep throat, a women's urinary tract infection, sore throat due to a cold, or sinus infection. The doctor visit was conducted by videoconference, over the phone, or by webchat. The researchers then rated 699 virtual visits to eight on-line providers to determine whether:
Patient histories were complete.
Physical examinations were complete.
The doctor made the right diagnosis.
The doctor adhered to key management guidelines.
Just how good were the virtual doctors?
In 69.6 percent of visits, the doctor completed the patient history and the physical examination
In 76.5 percent of visits, the doctor made the correct diagnosis.
In 53.4 percent of visits, the doctor followed management guidelines for documenting and closing the visit.
Some common conditions were more successfully diagnosed online than others. 
Up to 40.4 percent of the cases of urinary tract infection and ankle pains were diagnosed or treated outside of accepted parameters of adequate examination and correct diagnosis with appropriate treatment.
Up to 82.1 percent of the cases of acute viral sore throat and sinusitis were assessed, diagnosed, or treated outside of guidelines.
Up to 96.5 percent of the cases of strep throat and lower back pain were assessed, diagnosed, or treated outside of guidelines.
Doctors got the diagnosis right in 458 out of 599 patient encounters, which is to say they got the diagnosis wrong in 141 our of 599 (23.5 percent) of cases. Doctors sometimes get diagnosis wrong in office visits, too. So how does telemedicine compare to office medicine on that count?
Continue reading after recommendations