In the economy of today women are probably sitting there thinking "Maybe I could save some money if I did my own hair coloring at home?" Whether trying to save time or money, there are several things a woman should know prior to trying at-home hair kit.
Things to Know Before Coloring Hair At-Home
The following article is designed to help take the guess work out of home hair coloring and give you results that even a professional hairstylist would envy.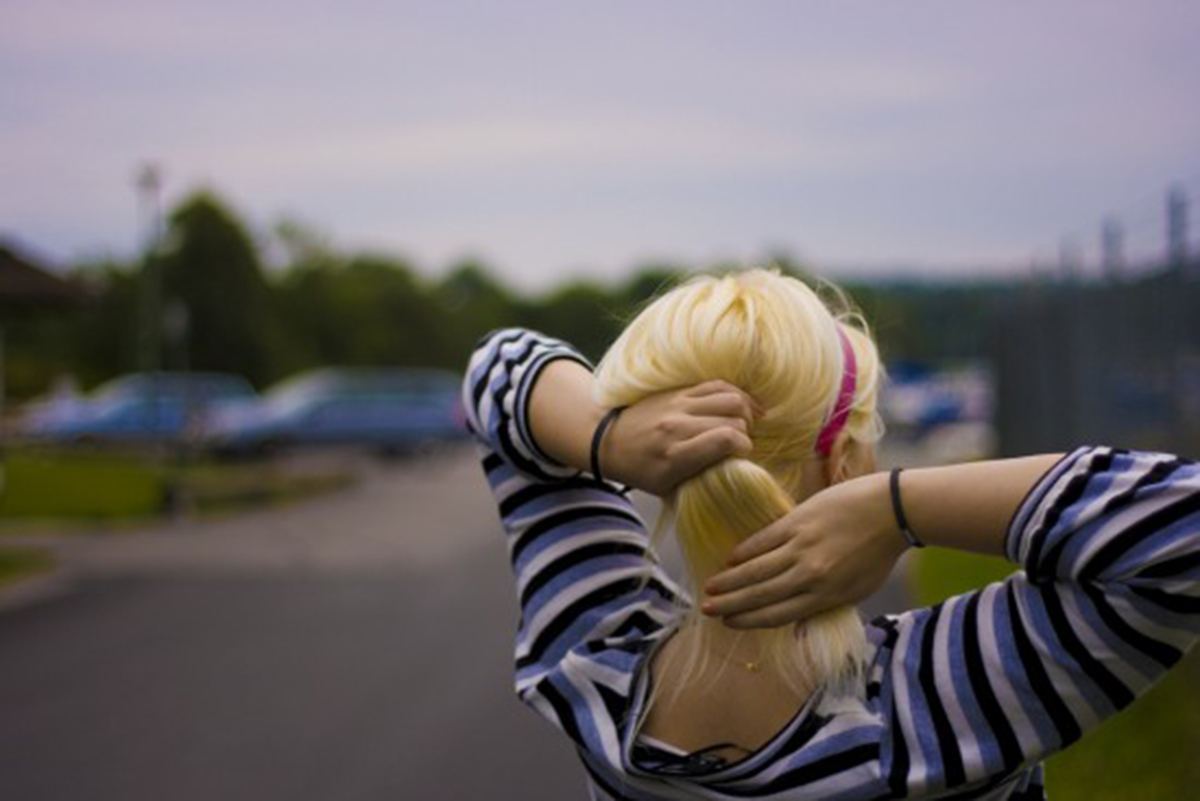 It is important to know the history of chemicals that may have been used on your hair prior to using an at-home hair color kit.  What was the date of your last chemical service and what was done?  By chemical services, we mean hair color, permanents, chemical straightening, bleach, relaxer or anything else you may have done to the hair involving chemicals.  It is never a good idea to attempt an at-home hair color if a chemical service has been done within the past two or three months.  Using too many chemical services in a short time period can result in over processed, brittle, thinning hair which can dry out and break easily and cause extreme damage.

Also important to know is the current condition of your hair, if it is overly dry, weak or brittle it may not be a good idea to try an at-home hair color.  Never play colorist if your hair is in bad shape, it could make things much worse.  A professional colorist is able to assess your hair and determine whether or not it is feasible and safe to do a color service.  If it has been determined that your hair can withstand an at-home color kit, you can safely move on to finding the right color to best suit you.



What Color Should I Choose?

The most important step in knowing how to color your hair at home like a professional is knowing which color would look the most natural and best suit your complexion and eye color.  If you have persistent grays, then you will want to purchase a hair color kit specially formulated for strong gray coverage.   If you want to brighten up your natural color and add some shine to your hair, there are colors which are formulated to add multi-tone highlights and will impart dimension to the shaft and impart a healthy sheen.

If you would like to completely change your color it is best to avoid going to light or too dark.  It is recommended that a woman does not try to do a drastic change in hair color with an at-home color kit.  Select a color that is within a shade or two of the natural color, do not go too extreme.  If less red is desired, the color should be in the ash family which will neutralize the red tones.  If more red is wanted then a person should look for a color in the warm range which will add hues of golden, bronze and copper. 

If a person has fair skin the lighter or darker hair color can look lovely and give you the change you have been looking for.  For women with olive or yellowish complexions, sticking within a certain range of hair colors formulated for ethic hair is the best option.  For African-American women, there are also products which are manufactured specifically for their hair type which will require more moisture and possible all-natural ingredients.  With a bit of preliminary research and the right information any woman can get a great at-home color without damaging the hair in any way.



Continue reading after recommendations
beauty.about.com/od/cutcoloradvice/a/pickcolor.htm
www.mybbf.com/hair/content.aspx?id=868&category=1
beauty.about.com/od/haircutscolor/a/colorforhair.htm