It takes more than a cosmetic makeover to look beautiful and feel great on a wedding day. You not just have to take care of your health, but also be prepared mentally for minor things that can upset your plans and lower your confidence on D- day.
You want your wedding day to be precious and memorable, and want to make sure that you look relaxed, radiant and ready for all the happiness and joy that is going to be showered on you. 
Here are some simple and effective tips that can help you to look beautiful and feel your best on your wedding day.
Do A Dress Trial
You want your wedding dress to make you look absolutely dazzling, but that alone is no good — you'll be walking around in it a whole day, so you want it to fit right and feel comfortable. Brides can check out bridal gowns and dresses online before actually buying them to see what style they may prefer, but doing a test run before making a purchase is absolutely essential. Trying your dress out well in advance, and trying to sit, stand, and dance in it will help you make sure the dress you buy is really the dress you want. Similarly, grooms should also ensure that they try suits in advance.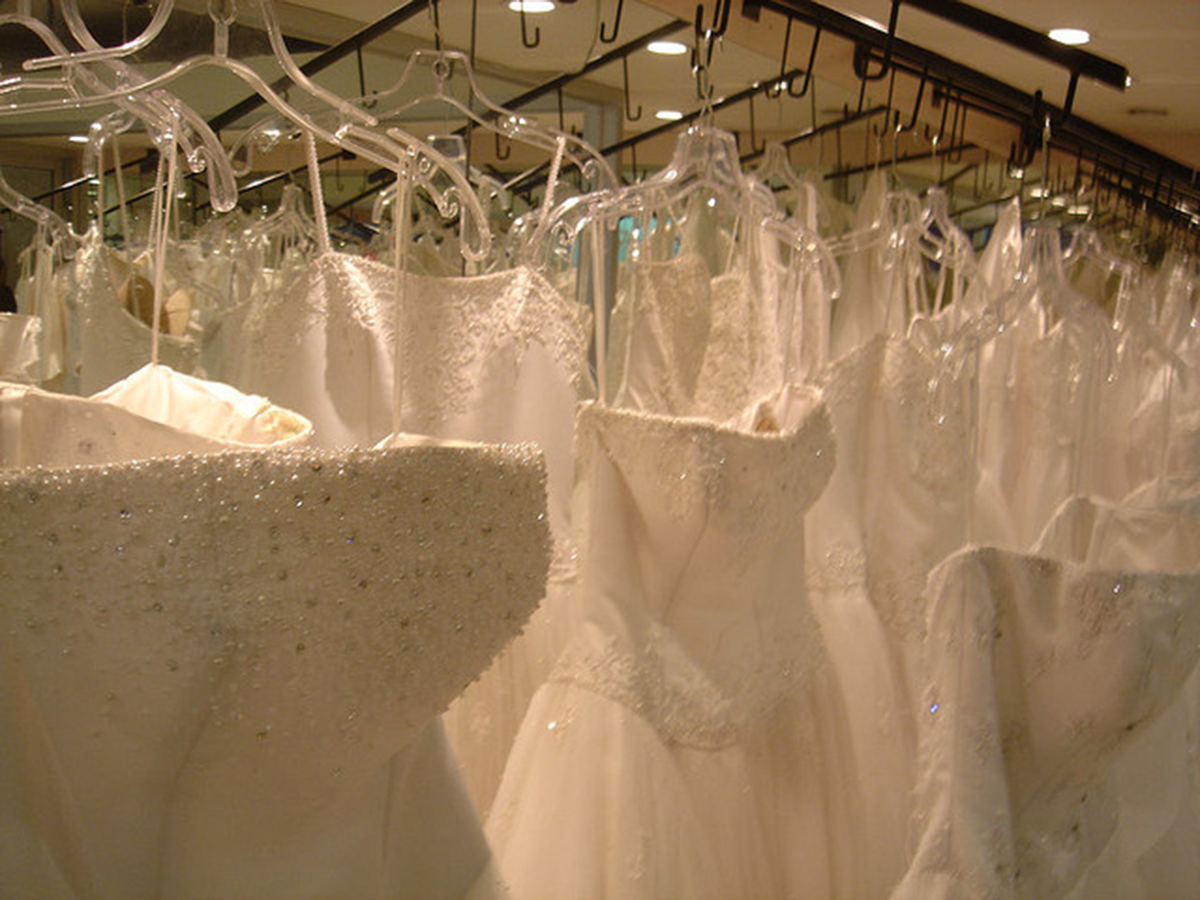 When we say you should try your outfits on well in advance, we don't mean you shouldn't also try them on just before the wedding — people's weights do fluctuate and last-minute alterations may be needed. Keep that in mind.
Decide Your Hair Style
Your hair style can really make or break your appearance, so make sure you try out different hair styles in advance and see which one enhances your facial appearance and goes with the dress you chose. If you're going to wear a headpiece, try that in advance and make sure that it matches with your bridal dress. A better way would be to do a trial of your hair style with your bridal dress so that you can see how you'll look on your wedding day.
Concentrate On Your Nails
Pretty nails are always good, and especially when it comes to special events. This goes doubly for a wedding though, since everybody's attention will be on your fingers when you first get your wedding ring, and later when all your guests want to see it. A wedding is not the right time to skip going to the nail salon.
You can call a professional for a simple manicure treatment to keep your nails in good shape, or go for a gel manicure. Because nails are fragile, only have them done a day or two before the wedding. 
Avoid overly long or sharp, claw-like nail styles so you don't damage your dress — or hurt your new husband!
Take Care Of Your Feet
Everyone's eyes will be on you when you walk down the aisle and at that time you might be donning high heels to look beautiful. For this you also need to make sure that you take good care of your feet. Massage your feet well and soak your them for 10 to 15 minutes to soften the skin. You may also exfoliate and moisturize the skin which will help in removing dead skin and make your feet feel ready for the event next day.
Make Your Skin Glow
To make sure you look beautiful and feel great on that big day you need to ensure that your skin is glowing. Skin problems and poorly moisturized skin can negatively impact your facial appearance. 
Focus on eating fresh food that can provide a natural glow to your skin from within. 
Avoid junk food and sugar-based drinks and instead bite into foods packed with Vitamin A like spinach, carrots and kale. Lack of Vitamin A makes your skin flaky and dry. Vitamin A also has anti-ageing properties that would help you to enhance your facial appearance.
Continue reading after recommendations
http://www.lifehack.org/articles/lifestyle/how-look-and-feel-your-best-your-wedding-day.html https://www.acefitness.org/acefit/healthy-living-article/60/4902/everything-you-need-to-look-and-feel-great-on-your/ http://www.popsugar.com/fitness/How-Look-Best-Your-Wedding-Day-30103873#photo-30104512