When you're used to doing your makeup in a certain way, you can easily get stuck in a routine, which means that you could be making mistakes without even realizing it. Read on to learn about the 6 most common makeup mistakes and how to fix them.
What's the first thing you reach for in your makeup bag? What's your favorite makeup "look"? Many of us are a little bit guilty of having a maximum of three looks - a daytime look for work, a slightly dressier look for going out with friends and then an evening look. At the same time, many of us make some common makeup mistakes - how we apply our makeup, how we choose our makeup and the color of the makeup in our kit. Here, we explain six of the most common makeup mistakes that women make - as well as how to fix them!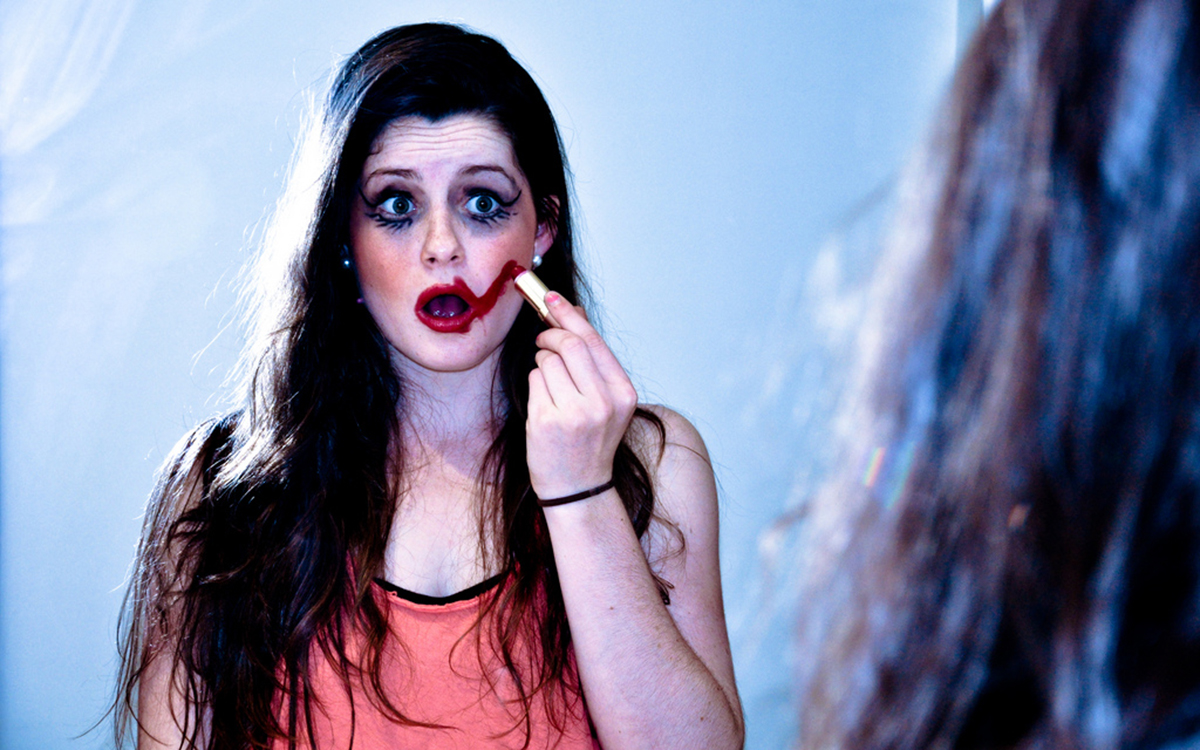 Wearing the Wrong Foundation
It can be really difficult to find the right foundation for your skintone, but it's important that you do - too dark and you'll get a tide mark around your neck, too light and you'll look like a ghost. The same goes for your concealer, as well as your powder. When you go shopping, make use of the testers - if you don't, you'll have no idea how the makeup will actually look once it's on your skin.
Test it on the jawline - it should blend into skin easily and also match the color of your neck.
You shouldn't have to use foundation on your neck to make sure that it blends into your face - it should just match. Test foundation, concealer and powder before you use them and make sure that you adjust the colors used as the seasons change and your tan fades. 
Using the Wrong Concealer for the Wrong Job
Concealer can be used for all sorts of things - to get rid of undereye bags, reduce redness and erase spots. But it's really important to use the right concealer for the right problem. There are all sorts of concealers and ideally, you'd use the right concealer for the right job. For example, to reduce redness, you'd use a concealer with a slight green tinge as this helps to neutralize the redness. For yellow undereye bags, a concealer with pink tones will help to reduce that yellow tone. Cream formulas are often good for hiding spots, but liquid formulas will work well for hiding redness. If in doubt, ask at the makeup counter - that's what the aestheticians are there for!
Using Too Much Brow Pencil
Unfortunately, not every lady is blessed with beautiful brows a la Cara Delevigne, which means that many of us turn to brow pencil and powder to get the look. This is all well and good, but when you use the wrong color - or too much brow pencil - you go from looking glam to angry.
See Also: Biggest Makeup Mistakes Older Women Make
When using brow pencil, remember that less is always more and that you shouldn't try to draw on eyebrows where there aren't any.
Instead, fill in the gaps and make the eyebrows look a little bit larger by using fine strokes with the pencil, almost like you're drawing on individual hairs. Go for a color that's just one shade lighter than your own brows to make sure that you don't end up looking like you've got caterpillars on your face.
Continue reading after recommendations