Catwalk trends can be hard to replicate, particularly if they're more than a little bit over the top (black glitter encrusted lips, anyone?), but for A/W14/15 there are a vast array of trends that even fashion novices can get in on. Learn how here.
This autumn, some of the catwalk's coolest trends have worked their way down to the high street stores that us normal folk shop in and; lo and behold; most of the stuff is ridiculously easy to wear and for the most part, quite timeless, which means that you can invest in a few pieces now and still wear them next year, the year after that and the year after that. So, not only will you be bang on trend, but grabbing yourself a bargain to boot. Here, we round up some of autumn/winter's hottest trends and tell you exactly how to wear them, whether you want to go for full-on party glamor or everyday wear that won't get you given the side-eye in the supermarket. First up, our favorite...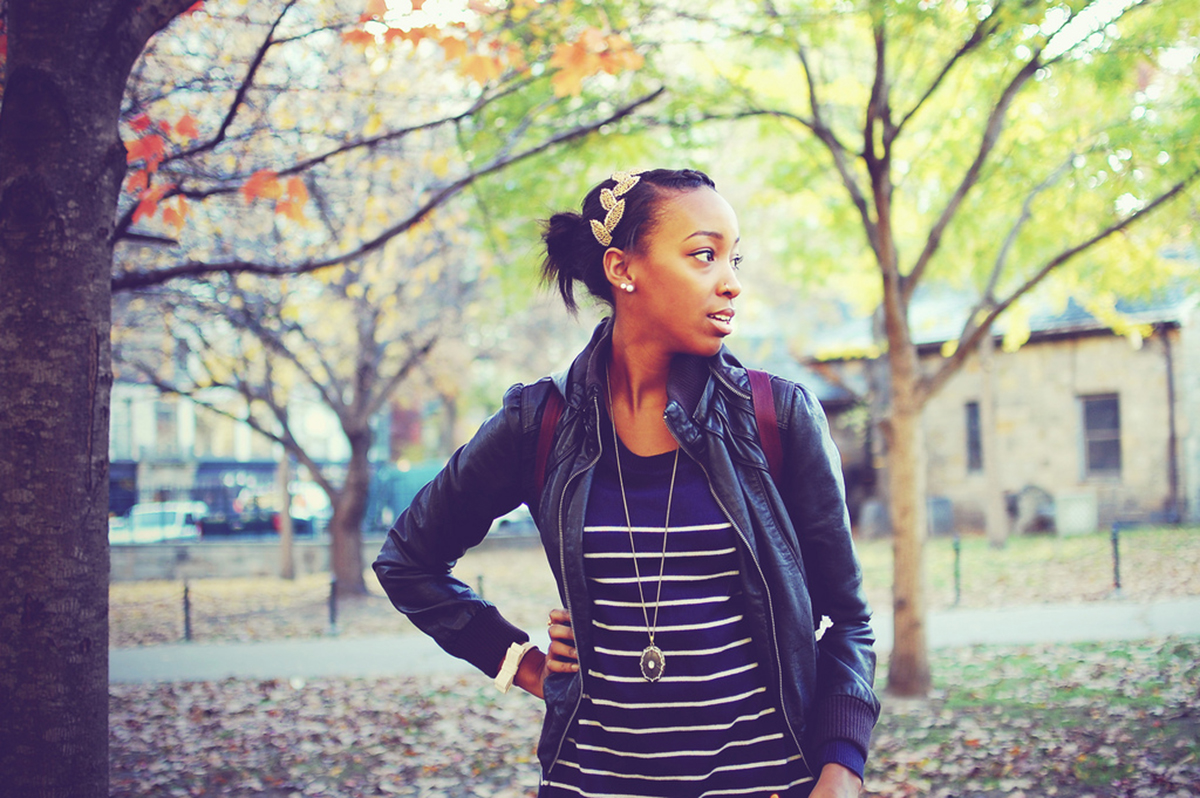 Normcore
Really, normcore sounds exactly like what it is. It's "normal" clothes. Sweats, tees, sneakers, socks with sandals, "ugly" shoes, layered basics, etc, etc.
Basically, normcore means that your average preppy art student wouldn't look all that different to a 30 year old guy heading out walking for the day.
But what is so cool about normcore is that it's cool. It means that you can be comfy, practical and fashionable, all at the same time - and that's pretty unusual. Our advice, to make your whole outfit slightly more special: e.g. not just like you're going for a hike, is to add a pretty accessory. This autumn, faux fur is all the rage (more on that later), so try adding a little faux fur stole or a faux fur bag. Add some stylish sneakers, something sparkly or a cool structured satchel. Even a sparkly nail will pep everything up.
Fluffy Teddy
You'll actually see sweaters and jumpers marked "teddy sweaters" in clothes shops, because the fur isn't your average faux fur - it looks like the fur of a teddy bear. People'll want to stroke you, you'll look so soft. The easiest way to wear the trend is with a super fluffy black sweater, as you can shove it on with jeans, patterned cigarette pants or a pair of plain black leggings and it'll go with everything. But for extra style points, and if you're a little bit braver, try baby bright pastel fluffy pieces.
See Also: 6 Simple Ways To Boost Your Body Confidence This Autumn
One of the major trends of the season is big, snuggly, fluffy coats in baby blue or baby pink hues.
Because the fluff adds bulk, tone it down by wearing something slim fitted or tailored on your bottom half to show off your shape - head to toe fluff and you will actually look like a fully grown teddy bear.
Pastel Power
We'll make this one quick - pastels were all over the place last autumn/winter, as well as through the spring summer. They're still here this season, but have been updated with a few embellishments and different textures. Go all out and layer sweaters, trousers, coats, scarves and your bag in different pastel colors and keep your makeup soft and pretty for a dreamy look.
Continue reading after recommendations